Last week, almost every American could have ticked off who the Oscar nominees were for best actor or actress. But given the disappointing U.S. economic data that also made news last week, the stars we should be paying close attention to are those who won the "Oscars of Management Thinking." This yearly award from Thinkers50 acknowledges the world's seminal management thinkers, whose contributions can make a meaningful difference by improving the business climate. Past winners have included Steve Jobs, Richard Branson, Michael Porter, Malcolm Gladwell, Thomas Friedman and more.
Two former London Times columnists-turned-adjunct-professors at Europe's top-
ranked IE Business School in Madrid, Stuart Crainer and Des Dearlove, are behind the awards, and candidates are vetted by an advisory board that gauges their work's relevance, rigor, presentation, accessibility, dissemination, global scope and more. And the most recent winners were...not household names, such as those spawned by the entertainment industry, but names we should all be familiar with as brilliant innovation thought leaders who bring the profound importance that potential innovation has for all of us into sharp focus.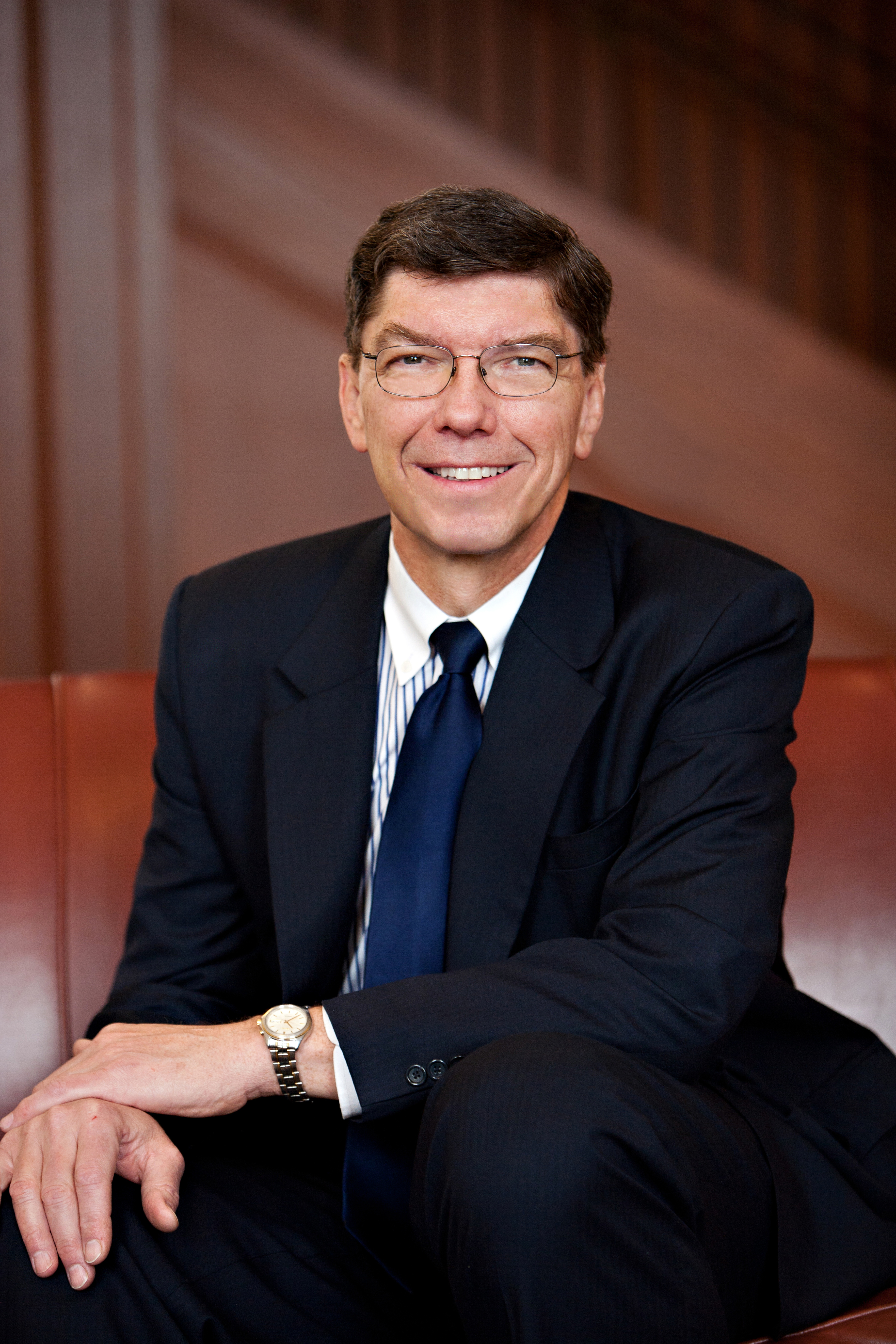 Top honors went to Harvard Business School professor Clayton Christensen, best known for originating the theory of disruptive innovation and writing multiple books (including the groundbreaking bestseller "The Innovator's Dilemma"). His revolutionary work has been applied to a diverse range of fields, such as education, health care and even self-help, where his most recent tome, "How Will You Measure Your Life," applies his incisive research tactics to finding personal fulfillment.
And second place went to two innovation thought leaders whose work has great relevance to me as the CEO of Tetra Pak U.S. and Canada--INSEAD professors W. Chan Kim and Renée Mauborgne for Blue Ocean Strategy (BOS). The approach is explained in their seminal book of the same title, which has sold more than 2 million copies on five continents, been translated into 43 languages and seen its concepts adopted by companies, non-profits and governments of every size and scope.
The fact that both of these theories--Christensen's and the Blue Ocean Team's--have won such widespread acceptance in theory and practice proves a point I have made time and again: Today, every business has the need for continuous innovation since it is at the heart of continuous growth and profit.
I know this is top-of-mind for Renée Mauborgne, whom I had the pleasure of meeting at an innovation thought leaders summit. The crux of BOS, as she explains it, is "to stop competing in overcrowded arenas, or 'red oceans,' where companies try to outperform rivals and grab the most profit, and instead create uncontested market spaces where competition is irrelevant." This, she believes, is central to continuous growth and profit.
Many of the world's most profitable businesses have driven continuous growth by doing what BOS advocates: creating a new product, service or solution that develops a completely new industry or category. Square's mobile payments are a great example, allowing anyone to accept a credit card payment from a mobile device. So is Sproxil's text format, which helps consumers determine whether purchased goods--from drugs to auto parts--are stolen or counterfeit.
Others have achieved this through incremental innovation: giving a product or service a new life and more utility through differentiation while offering customers more value. For instance, a decade ago, a major soup brand introduced broth in Tetra Pak's re-closeable cartons that can be easily resealed and refrigerated to save leftovers for later use. By promoting the product as a cooking ingredient and flavorful replacement for water, the brand expanded usage occasions--changing the way consumers use broth and cartons. Today, those cartons are being applied to sauces and vegetables to create value innovation in new categories.
So both disruptive and incremental innovation can be used to create 'blue oceans' that invent and capture new demand and generate continuous growth and profits. And they can also be used together. For instance, in the beverage industry, a recent example of product innovation that promises continuous growth comes from a phenomenon barely two years old--liquid water enhancers. Originally a disruptive innovation developed by Kraft and named MIO, the drop format has been so successful that Kraft has already applied it incrementally to its other brands (Crystal Light and Kool-Aid). This illustrates another important point: "While our research has shown that some companies go beyond their core competencies, most of the time, they create Blue Oceans in their areas. Nintendo created Wii, but it is still in the gaming industry," explains Renée.
So how can a company create its own Blue Oceans to drive continuous growth? Renée suggests these steps that any business can embrace:
· Stop benchmarking against the competition: "The more a business looks at the competition the more it tends to be like the competition," says Renée.
· Look past your existing customers: "What are the alternatives non-customers choose? Ask why they choose that (product or service) versus yours? This will give you insight and a good sense of what your industry may be doing to limit its size. And it will give you ideas on how to create (products or services) and convert them to your industry," says Renée.
· Look before you leap: "Too often companies see a new technology on the horizon and jump on it, even though they still don't know how that technology is going to substantially improve the value their customers get," points out Renée. Instead, consider how to create cost savings and what this product or service can do to give customers (goods or services) what the industry has never offered. "It's not about being first or last to market with something, but being the first to get it right by locking into value," she points out.
· Don't ignore your current business: "When you determine a new trajectory, still focus on your current business because that's where your money is. Don't give up present sales for a still distant and unknown future," says Renée. "Keep your existing business in place while piloting ways to test the technology's value proposition, then execute it and grow it before making the leap."
What the Blue Ocean Team makes clear is that we all have the ability to create incremental innovation that will generate continuous growth and profits. And this is especially important to American businesses since many industries are facing commoditization and its effects--shrinking profit pools, razor-thin margins and declining brand power.
So it's time for all of us to think about how we can use Blue Ocean Strategy to successfully grow. It is doable, for as Renée notes, "Creating a Blue Ocean isn't about taking a leap of faith or having inordinate courage. It's about providing a systematic framework so that companies can take risk and create value innovation in an adjusted manner." And hopefully, those of us who do have those frameworks in place can share further insights on what had to happen in our companies to establish them.
Related
Popular in the Community