 In Saudi Arabia, I was still trying to make sense of the insane thing I'd done in America. Which was to quit a perfectly good job at Rolling Stone, pack a bag, and walk from New York City to New Orleans. My wife and I had given that Louisiana city a try, staying for a few months in a rambling shotgun house by the race track, drinking and eating and walking around, but in the end it had made sense, I suppose, to move to Riyadh, capital of the world's most Islamic country, itself a custodian of the religion's two holiest sites. 10 thousand miles from anything I knew well, I'd wander the dirt paths of the sprawling compound we called home, dark and windy on the city's western edge, and I felt as disconnected as I ever had been before. I was trying to be a good husband. And an American. And soon enough, I'd be a dad.
The book that resonated with me most then was Snow Leopard, the late Peter Matthiessen legendary account of trekking through the Himalayas to find the reclusive cat. More than a record of physical hardship, the book is a long mediation on pain and suffering and perseverance. Why do we do hard things? It's not just about the steps he takes through the snow, but about all the moves he's made in his life up to that point -- the choices big and small that found him alone, away from his children and with a dying wife, trekking in search of something that didn't want to be found. The copy I had was a friend's, illegally photocopied in some stall in Nepal. The cover was fraying but the writing inside was gorgeous, subtle, and much better than anything I could do. I still haven't written about that walk to New Orleans. But when I do, a copy of that book will be on my shelf.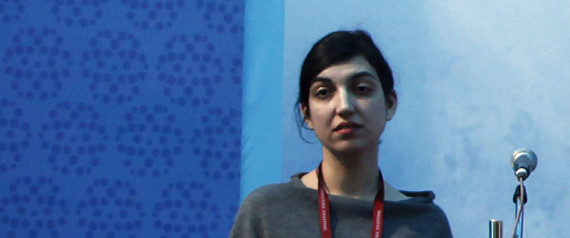 After Saudi Arabia, my wife moved to Iraq to cover the end of the war and I moved with our daughter to Istanbul. Spend a few days in that majestic city and I guarantee you that delight and dazzle will coincide with your viewing of seven of the world's most majestic mosques, a place that straddles east and west, a warren of ancient streets, and a series of lively public squares. But living in Turkey's cultural capital was an altogether more bewildering experience. The same apparatus than can deliver a tourist happily through a brief itinerary groaned with reluctance at making the long-term expat feel at home. The government bureaucracy was cruel and slow, illegal construction pounded day and night, the language was difficult and elusive, and the sprawling metropolis of 15 million people made getting a sense of its scale a gargantuan task.
One voice emerged from the murmur to give -- if not hope I'd ever love Turkey -- at least a glimmer of a great writer who did. To follow New Yorker staff writer Elif Batuman on Twitter remains a delightful experience. But I caught her first at the tail end of her fabulous and now dormant blog, where she'd let her wit and intelligence gather in a more intimate space. I remember her first aggressive use of Twitter; with writing about everything from literature to her cat to Turkish politics, the feed was instantly wise, hilarious, perceptive -- nourishment I was so hungry to find. If you're going to move to a new country, it doesn't hurt to have for your guide one of our generation's best writers, just about to explode onto the scene.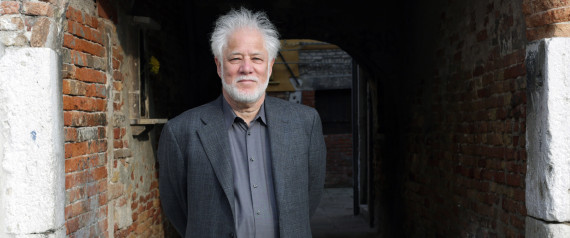 Then we moved to beautiful, broken Beirut -- with its crumbling Ottoman-era architecture, steadily being bulldozed to erect glimmering, exquisite towers, which mostly sat empty -- abandoned by the wealthy Gulf Arab owners who were too nervous to return to a country that was slipping inexorably back toward another Civil War. We found ourselves living in an achingly perfect old house, fixed it up, and started hosting these sprawling, boozy dinner parties. Our daughter was thriving and my wife was on the radio nearly every day. I was ready to work, but something wasn't right.
An old mentor suggested I try Running in the Family, the poem of a memoir by Canada's Michael Ondaatje, who returns in the book to hunt down the family ghosts in Sri Lanka. Never before had I encountered such elegance of thought, or such an amount of meaningful nakedness in an author's act of self-reflection. The way he wrote about drinking and fear and mothers and dreams inspired me to try to be as forthcoming about the charms and terrors of my own life. The bougainvillea on our balcony was blooming and in the mountains, rebels were loading their guns.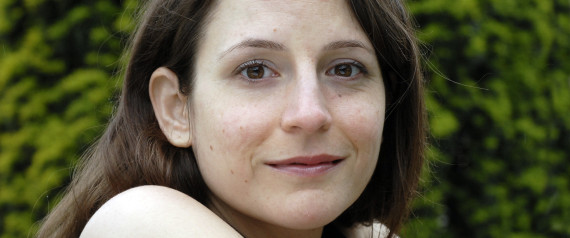 At a certain point, publishing essays at a steady clip, I found myself thinking not "Am I writer?" but what kind of writer should I be? There were a lot of career paths to consider: One could certainly admire Dave Eggers, with his staggering first memoir, the 826 educational institutes, the literary, food, books, and DVD magazines. But his output of books seemed inhuman, his empire impossible to emulate, and also the fact that fame didn't always seem to sit well with him. Joan Didion was obviously a huge icon for anyone writing essays, but her instincts and fortune seemed always to belong to a zip code 80 blocks north of whatever literary downtown I knew I'd always call home.
On rainy day in January, I met Karen Russell at a conference. Not only was my mind still melted by the scary brilliance of her crazy-weird but incredibly authentic and stirring first novel, Swamplandia, set in my native South Florida, but in person Russell proved to be an astonishing kind and friendly presence, never hesitating to engage or discuss with anyone who approached her. Following her work -- from nonfiction at GQ to new story collection to regular interviews and teaching appointments -- I began to see the pattern of a writer whose ambitions to be human seemed to match a ferocious desire to write the next great thing.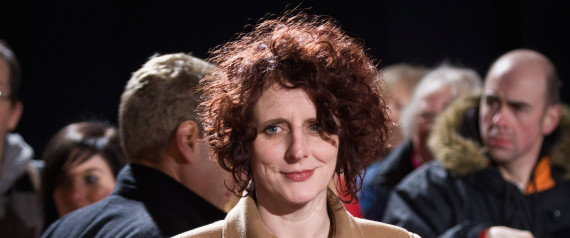 Then, on a whim, because a tenacious publicist threw it in with another book I'd requested, I came to read 2013's smash novel Instructions for a Heatwave, a heart-stopping story of family, getting old, war, and a series of strange secrets. I'd pretty much moved to America by then, sweating out the summer in Illinois while we waited for Kelly to come home. It was about 5pm on a Tuesday when I cracked the book, thinking I'd give it a page or two before dinner. But I couldn't stop reading, and after I put our daughter to sleep I resumed, finally finishing the last page well past 3 a.m.
O'Farrell and I have only exchanged a note or two, and I barely know her, except that she's the mother of two children, living in Hampstead, and this is her sixth book. What do we know of other writers, and how much can we conclude about how what they've written says about them? All I know is that any mind who could portray characters as fragile and authentic as Heatwave's, with the action and conclusion of a plot as stirring as that one, must belong to the kind of person who feels, tries, and wonders as much as I've always wanted to myself.
Wherever you live, whoever it is you want to be, I'm sure you have or will find your own five writers. During a hard half-decade, Matthiessen, Batuman, Ondaatje, Russell, and O'Farrell were mine, and I'm honored to share them with you now.
Popular in the Community