"If you don't look, you'll never see. And what you don't see can be very hard to find." -- Ms. Frizzle, Magic School Bus
Everyone thinks we're crazy. In six months, we've moved two kids from San Francisco, Hawaii to Los Angeles, then Felton, back to LA, now we're in a vacation rental in Aptos.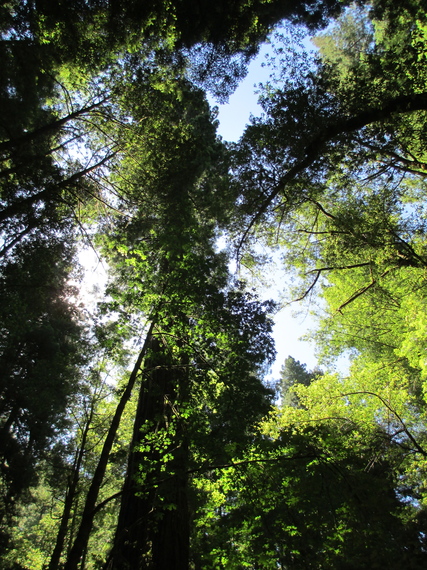 We're not irresponsible, just searching. Hunting for a city to call home, a community that inspires, a beautiful place with culture and humanity. A place we can afford to live without my husband and I having to sell our souls to the rat race and both work full time and never see our kids.
I suppose we've sacrificed comfort and stability to find quality of life. But I hope in the big picture we are giving our children a glimpse at the ingredients choosing living a life that matters. San Francisco, with its Google buses and outlandish rents and the sad state of affairs for anyone who does not bring in 300,000 a year just doesn't work for us anymore.
LA never did. Eddie can't work in Hawaii, so paradise is out.
And so we've arrived in Santa Cruz County with hopes that we can create a life in a new community. A place we want to visit. We can afford to put a roof over our kids' heads, yet we don't have to feel like we've moved to the inner city, or the suburbs (which for us city kids is a tough pill to swallow). We think we can piece together work.
And the best thing is that in Santa Cruz, people are actually nice to each other. Sure, there's crime and rude people and jerks having crappy days. But strangers actually help each other out. The other day a lady in my dance class went out of her way to connect me with her daughter's boyfriend to babysit our kids for a night when we were in a bind. A kind woman at the playground gave me essential oils to help ease a cough. Another woman dropped everything to give me a tour of her daughter's school.
These are mere human details, but acts I never really came in contact with while living in a big city.
One of Kai's little friends called Santa Cruz Nice-Land, and I cannot think of a better place to take a chance on a new life than in a place populated with kindness.
Maybe we aren't so crazy after all.