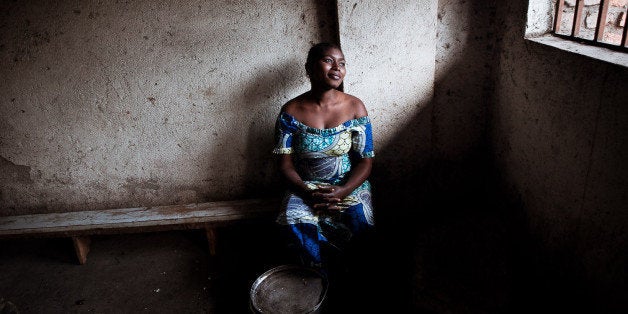 I have been following Italian social documentarian and photographer Paolo Patruno's moving photographs about motherhood and childbirth from sub-Saharan Africa since I first wrote about his work for the Gates Foundation's Impatient Opitmists blog in 2012 in my article, Q&A: Humanitarian Photographer Documents Maternal Health Crisis in Sub-Saharan Africa. I was impressed with his work then and am even more impressed with his work now because he didn't stop.
I am a big believer in continuing to work on stories for the long haul. That is what Patruno has done since 2011. He has been documenting the gritty truth about maternal health in sub-Saharan Africa for the past three years and shows no sign of letting up.
Here are his thoughts about covering maternal health in Africa as a male photographer who believes in documenting women and childbirth with the utmost respect and dignity.
Jennifer James: You have been covering maternal health in sub-Saharan Africa for some time now. Do you think you will expand to other continents? Are there any particular countries where you would like to cover maternal health?
Paolo Patruno: When I started the BIRTH IS A DREAM project my aim was to document and raise awareness about maternal health in Africa to convey more attention for the unsafe childbirth still afflicting African mothers.
Day after day, year after year, I've learnt more about this matter: unsafe maternal health is a global issue in developing countries. I've received many comments, mainly from women worldwide telling me that in Asia and South America women face similar conditions during pregnancy and childbirth. But just recently, talking with some women and midwives from the United States, I've realized that the US has the highest maternal mortality ratio among developed and industrialized countries, even four times more than Sweden, Italy, and France.
That's why I'm now working to expand the BIRTH IS A DREAM project in U.S.
I've already talked with some contacts in order to receive support to document and collect stories on two main topics: American midwives and midwifery services for low-income migrant women (mainly African migrant women, as that will get the connection with my original work).
Moreover, home-based work is another step I've started exploring to document maternal health for African migrant women in Italy. Migration flows have grown significantly in recent years mainly from North and West Africa. That's why I've already got a connection with some African communities in order to introduce and present my project. It is still in process, but I hope to have the opportunity to start collecting stories from African women living in Italy very soon.
Jennifer James: How has documenting maternal health in Africa changed you as a photographer? What do you wish you knew when you first started your documentary project, Birth is a Dream, that you know now?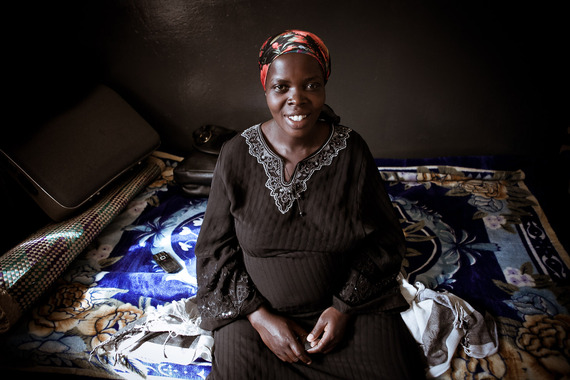 Paolo Patruno: Documenting maternal health in Africa may be considered one of the most challenging works for a male photographer. As I say when I'm in Africa working on the BIRTH IS A DREAM project: I'm a man, a white man, a white man with a camera trying to document the most intimate and private moment in a woman's life.
As a social photographer I always pay great attention approaching people I'm going to portray with my camera, giving respect for their dignity; dealing with social matters when documenting projects for NGOs. I have to take pictures from people suffering from social health issues.
Documenting maternal health in Africa didn't change me, but definitely has increased my attention and commitment towards women I portray with my camera. As for what I know now, I think I've learnt so much about maternal health during the last three years. I've spent every single day of the last three years reading docs, articles, web posts, trying to read up about maternal health.
But most of all, I've spent hours, days in maternity units, in home-based labour wards, talking with pregnant women, mothers, midwives, clinical nurses and TBAs (traditional birth attendants) as well. That's why I consider BIRTH IS A DREAM much more than a documentary project. It has become my social commitment towards African mothers.
Jennifer James: What do you think separates your work from other photographers and documentary filmmakers who cover maternal health in low- and middle-income countries?
Paolo Patruno: I've seen works about maternal health from other photographers. I like Lynsey Addario's work in Sierra Leone. What makes my work different from other photographers is you'll find mainly female photographers who have worked on this matter, and most of all my BIRTH IS A DREAM is a long-term, still ongoing personal project.
I've started this work in 2011 as a personal project, totally self-financed, documenting in DRC, Malawi and Uganda. In 2012, I've started collaborating with some NGOs documenting their projects focused on maternal health as I did in Ethiopia with AMREF Canada and this year with SAVE THE CHILDREN for the EVERY ONE campaign in Malawi and Mozambique. I'm still working and planning new trips to Africa because maternal health is such a complex matter and many other stories need to be told and documented.
Jennifer James: What is the biggest lesson you've learned about documenting births in Africa? What have you learned about maternal health in sub-Saharan Africa that others may not know?
Paolo Patruno: The biggest lesson I've learnt is that maternity in Africa is a risky period for a woman's life. In Malawi, in the local language, the words for pregnancy -- "pakati" and "matenda"- translate into "between life and death" and "sick", respectively.
Moreover, women are most of the time alone when facing pregnancy and childbirth. In Europe and in the United States, we consider pregnancy one of the happiest moments in a woman's life, and for all her family as well. Expecting a newborn and preparing for the baby's arrival is a joyful journey. And during all the pregnancy until when women give birth, they are usually supported and helped, both physically and psychologically by their partners. That may not be what happens 100% of the time, but most of the time it is according to my personal experience and what I've seen around my network.
Instead, in Africa very rarely have I seen women together with their partners. If they are not accompanied by their mothers, women arrive at the hospital alone, and alone they may go back home with the newborn. I've seen an almost nine month pregnant woman using a motorbike taxi to go to an antenatal visit, alone.
So, when looking at moving images about maternal health in Africa, we should think not only about the poor conditions, the unequipped health facilities, the physical pain, but most of all that women are facing this challenging moment alone.
Jennifer James: You take a lot of photographs of mothers in labor and delivery. Do you share the photos you have taken during their deliveries with them? If so, what has been their reaction?
Paolo Patruno: When taking pictures of women in labour I always try to be invisible as much as possible to not disturb and mainly to respect the privacy of that moment. After the delivery I walk away from the room.
But, when I have the opportunity to stay more than one day in the same maternity unit I usually visit the postnatal ward. Even if I find that mother still admitted I would not be able to show her the pictures of her delivery, because I don't have them in my camera anymore (already removed and downloaded on my laptop).
But what I do is to share and show photos of the mother with her newborn. I really love to let people see the pictures I took. Because of the language difference it might be difficult to communicate. Sharing my pictures I can create a connection with these women. And I'm so glad when I can see such a happy reaction in their eyes.
Jennifer James: Now that you have been documenting maternal health in Africa since 2011 do you feel a personal obligation to continue sharing stories of motherhood in sub-Saharan Africa? Why?
Paolo Patruno: As I said before, I feel many other stories don't cover and tell the stories about maternal health in Africa. I don't want to stop. I know I have something more to share with my work.
I do believe maternal health can be considered the main social issue in Africa: Women give birth every day, and most African women usually get pregnant 5, 8 even 10 times in their lifetime. If we consider women's life expectancy in Africa and that they usually start giving birth when still girls, that means African women are at risk their entire lifetime.
A mother's death is a human tragedy that affects families and communities. Her death endangers the lives of a surviving newborn and any other young children. Improvement solutions may come only when we are totally aware about the problem. That's why I feel it is my duty to continue documenting maternal health in Africa; to let people know what they still ignore and to convey more attention about this matter.
I only hope to find new collaborations that might support and finance my project, giving me the opportunity to go ahead and further my BIRTH IS A DREAM project.
Related