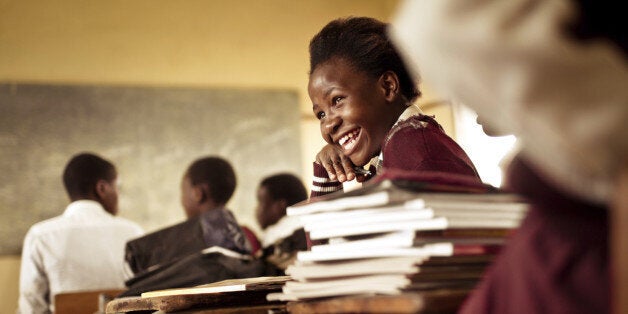 As Africans who lived in the U.S. and who several years ago both decided to move back to Africa, we watched the U.S. Africa Leaders' Summit (ALS) with much interest. We have each, at various points in time, lived in the United States and Europe, then chose to return to Africa. As we were discussing strategic aspects of a new Pan-African real restate fund we are preparing to launch this coming fall, we deviated course and realized how the Summit reminds us why we moved back. We each moved back for different reasons and to fulfill different roles, but for the common purpose of contributing to Africa's development.
Reflecting on our experiences, we have found three important contributions members of our diaspora can all make, whether back on the ground or still overseas. First, all Africans have a role to play in Africa's development. Secondly, growth will only be sustainable if Africans can create local brands, industries, export goods and create jobs. Lastly, it is important for each of us to be part of the success stories taking place in African countries. As such, when we talk to other Global Africans (Africans in diaspora who are returning to live and work in Africa), we often counsel those on the fence about whether or not to return and how they can be of greatest positive value to Africa while fulfilling their personal and professional goals, that being an Africa brand ambassador is a start.
The Role of Global Africans and the Diaspora
According to the recently conducted ONE campaign poll, Africans ranked jobs and education as their primary areas of concern. Considering the income and opportunity disparity, some of these people stay abroad and others return. In Africa, the case of the brain gain, that is Africans from the diaspora moving back to Africa, has been especially visible over the past five to eight years. According to some accounts it is the result of fewer opportunities after the global economic crisis and for others it is as a result of Africa's improving economic prospects and for others their reasons are more sentimental. Whatever the case, Global Africans bring with them other ways of thinking, operating and doing business that can be used to improve local systems. It goes without saying that after not living in a country for a while, customs and practices can easily be forgotten, which means local reorientation is necessary. Learning from people who have more experience dealing with the nuances often forgotten cannot be ignored. During the Summit, organizations such as the Diaspora African Women's Network and Homestrings brought to light issues of diaspora participation in Africa's development.
Global Africans can play a unique role in events like the ALS, since we know the interests and nuances of both African countries and potential partner countries. Many Africans leave the continent in search of opportunities in education and employment to improve their life prospects and involuntarily become bridges between two cultures. However, for those returning home, there remain some challenges. In a high-level forum held in Rwanda in March of this year, Mr. Makhtar Diop, VP Africa for the World Bank stated that, "To be more competitive, expand trade, and remove barriers to entering new markets, Africa must expand knowledge and expertise in science and technology." Addressing these issues will be critical to attracting and retaining more Global Africans.
In order for the Africa rising narrative to continue and better yet become a reality for many more Africans, it is necessary for Africans to create businesses that employ people and engage in skills transfer. The promotion of local content is also necessary. For this reason, Ibrahim founded with others Century Private Investments and Jacqueline sits on the board. Century is a growing investment firm, a job contributor in several African countries such as Namibia, Rwanda and Senegal, a nascent provider of capital gains for investors (both local or foreign), and a proponent of local institutional know-how. There is no better way to empower Africans than to enable them to live their own African dreams. The money generated also helps the local economy because the shareholders, employees and other stakeholders are invested. Our generation has the benefit of fabulous models to emulate, including Aliko Dangote, Mo Ibrahim, Tony Elumelu, Yerim Sow, Strive Masiyiwa, Manu Chandaria or Ashish Thakkar (many of whose sound bites during ALS were inspiring). Above all, their commitment to creating longstanding notable African companies inspires us to work harder.
"Danger of a single story"
Africans have a lot of power, now more than ever, to tell the story of their Africa. Per Chimananda Ngozi Achichie's "Danger of a single story," "Power is the ability not just to tell the story of another person, but to make it the definitive story of that person." No African should allow Africa's story to be written by anyone but Africans, especially when more of us have internet access. We need to shift the debate over whose fault is it that Africa's image continues to be smeared in the press and write objective accounts.
What makes Africa's dynamism impressive is the fact that now more than ever, African experiences are not only being shared, but they are being documented for posterity. Being in Africa comes with it a duty to tell the story of what is going on there. To be sure, there are plenty of negative stories. There are not nearly enough stories from Africans reflecting their daily realities, especially the realities of growth. We have noted the beginnings of modern tales of with new traditions - an Africa which collaborates instead of waiting, which no longer needs external continents to do something for her, an Africa which - in fact - is more than ever needed by its former colonizers or enslavers. However, there are many more positive stories. Despite the media focus on ebola and insecurity during ALS, the slew of positive stories and social commentary on Africa and the myriad of opportunities was impressive to say the least.
Change generally is a difficult process. Changing one's perceptions is an even harder one. Big things have been happening for a while in Africa. Africans on the ground know this as well as many in the diaspora. The U.S.' bolstered enthusiasm is clear. It is also clear that Africans in Africa and abroad are continuing to foster relationships with a variety of partners in order to put development in full throttle. Those who are slow to react will miss the opportunities, in this, our last investment frontier. Furthermore, they will miss out even more if they do not build strategies and action plans with Africans (local, the Global Africans and the diaspora). More African countries are allowing the diaspora to vote, which means that people who understand the intricacies of foreign policy and where their daily tax money is being spent, will have a greater say on both sides and will be able to play an even greater role. Our hope is that post-ALS resolutions will take into great consideration the phenomenal resource residing within the many facets of the African diaspora. Just two cents from two Global Africans.
Ibrahim Sagna, an investments specialist and corporate director, serves as Managing Partner of Century Private Investments (www.centuryprivate.com). Jacqueline Musiitwa, an Aspen Institute New Voices fellow, serves as a Board member of Century Private Investments.
Popular in the Community