After getting his M.D. from Harvard, Andrew Marks bounced between specialized areas of medicine in search of the best fit. He wound up in research -- and countless Americans are better off for it.
You've probably heard of a "stent." This is a tiny, wire-mesh tube doctors use to prop open a coronary artery narrowed by fatty deposits called plaque. Doctors insert stents during a procedure called percutaneous coronary intervention (PCI, for short); first they use another device (often a balloon) to open the clogged artery, then plug in the stent to keep the artery open. This whole process is crucial because a blocked artery can result in a heart attack.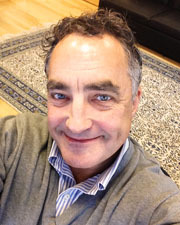 Dr. Marks did not invent the stent. He improved it.
At the time he began his work, there was a problem with a lot of stents. Between 20 and 30 percent of stents would stop working because the plaque built up again in the same spot, growing on top of and around the wire mesh. That forced patients to undergo bypass surgery, which is far more invasive, painful and expensive than an angioplasty. Bypass also requires a longer rehabilitation.
Dr. Marks' solution was a slow-releasing drug that fights the build-up of plaque. By inserting stents that are coated in this medicine, doctors can both solve the immediate problem and help prevent it from happening again. The Food and Drug Administration approved the first drug-eluting stent in 2003, and almost 500,000 people per year now get them in the United States. The rate of the narrowing returning (known as "restenosis") is now into single digits.
This seems like a natural progression, right? One set of researchers discovered the dangers of plaque buildup in coronary arteries, another set came up with the stent then Dr. Marks made it work better.
It's not that simple. Someone had to fund each of those rounds of research, as well as the many others that targeted these problems. The flowing spigot of money to pay for this work is something many of us take for granted. But just like farmers can't count on steady rain, researchers can't rely on a steady stream of funding. In fact, we're headed toward a drought.
Federal funding for medical research is trending down -- way down. And this is happening at a time when technology and innovation are trending up, which means we could be missing out on so many lifesaving and life-changing advancements, and missing out on luring the next wave of people like Andrew Marks into medical research.
I'm proud to note that Dr. Marks -- who is now the chairman of physiology and a professor at Columbia University Medical Center, and is the founding director of the school's molecular cardiology lab -- began his research career through a grant from my organization, the American Heart Association, and our partnership with the Henrietta B. and Frederick H. Bugher Foundation. AHA funding also helped with his groundbreaking work on drug-eluting stents. All told, the AHA has invested more than $3.7 billion into researching cardiovascular diseases, including more than $100 million annually since 1996; only the federal government funds more.
A major voice in the quest for improved funding belongs to Research!America. This organization is the nation's largest nonprofit public education and advocacy alliance working to make health-related research a higher priority to our nation's leaders. I am honored to serve on the board of directors, and I'm equally honored to turn this conversation over to the chair of that board, former U.S. Congressman John Edward Porter.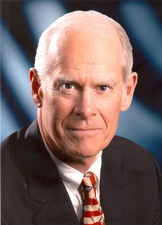 Why has science become a take-it-or-leave-it proposition for many Americans? Given all that has been accomplished thanks to our nation's investment in medical research, the value proposition should be ingrained in the public consciousness -- reductions in deaths from heart disease and stroke, the eradication of polio in industrialized nations, transformation of HIV/AIDS from a death sentence to a manageable chronic illness, a sense of justifiable optimism instead of despair when a child receives a cancer diagnosis. So much more is within reach if we summon the public and political will to end Alzheimer's, prevent diabetes, put more cancers in the history books, effectively address mental illness, provide new medical technologies for our wounded warriors. The list goes on.
What will it take to raise awareness and build a greater appreciation of science among Americans and policymakers? Scientists themselves are the most trusted messengers for research, according to polling commissioned by Research!America, yet they are largely invisible to the public. A majority of Americans cannot name a living scientist and many do not know where research is conducted in the U.S. This underlying knowledge gap has led some to question the value of taxpayer-funded research. "If I can't see it, it must not exist" has worked against research as anti-government sentiments combined with deficit-reduction imperatives drive decision-making on Capitol Hill. This attitude has led to a dearth in federal R&D investments, policies that hinder private sector innovation, challenges in combating global health threats and unreasonable attacks on behavioral and social sciences research. Federal support for medical and health research has also waned as many elected officials seek to diminish government's role in accelerating medical progress on the mistaken assumption that the private sector and other entities will bear that responsibility.
Sequestration, the automatic spending cuts that stalled important research across the country, and years of flat-funding as homeland defense swept other priorities aside, have shifted the balance with federal funding for research on a downward trajectory. In reality, the public and private sector work hand-in-hand, relying on the discoveries derived from basic scientific research to develop the next blockbuster drug or medical device that could relieve the suffering of millions of patients; one cannot thrive without the other.
It's time to recognize how different our lives would be without federally-funded research. Many scientific discoveries supported by the National Institutes of Health, the National Science Foundation and other federal agencies that we take for granted have improved our quality of life and protected us from major health threats. Why would we slow down the march of progress? Scientists can play a major role in ensuring that the American public connects the dots of the research pipeline by describing the importance of research in bringing new therapies and cures to market and reducing inefficiencies in our healthcare system.
Speaking at town hall meetings, at the local chamber of commerce or addressing students are some of the ways scientists can engage with the public and elected officials. Volunteering as a science advisor for candidates running for local or national office will help to enlighten and cultivate individuals who can potentially become champions for science in government. Only then can we expect Americans to rally for science and reject attempts by policymakers and others to undervalue research as a major contributor to our nation's health, national defense and economic stability.
John Edward Porter is chairman of Research!America, and a partner in the international law firm of Hogan Lovells US LLP. He served 21 years as U.S. Congressman from the 10th district in Illinois, where he served on the Appropriations Committee, and as chair of the subcommittee on Labor, Health and Human Services, and Education. Follow Research!America on Twitter at @ResearchAmerica.