Think Silicon Valley is the only place to launch a successful tech startup?
Maybe you haven't visited some of the growing cities in the so-called flyover states. As a founder born and raised in Indiana, I've kept an eye on what's growing outside of the coasts. Abundant resources and midwestern work ethic have sprouted entrepreneurial communities and startups that are changing the status quo.
Check out how these 5 Midwest cities are creating a fertile landscape for startups:
Madison, Wisconsin
Despite being home to a Big Ten foe - Go Hoosiers! - Madison plays host to a great tech scene built on the foundation of two big players, Sonic Foundry and Raven Software. Madison is also big into the coworking scene, with locations like madworks coworking combining the power of entrepreneurship with resources from The University of Wisconsin-Madison. You'll also find groups like gener8tor Investment Group and other members of this list of Madison startups.
Minneapolis, Minnesota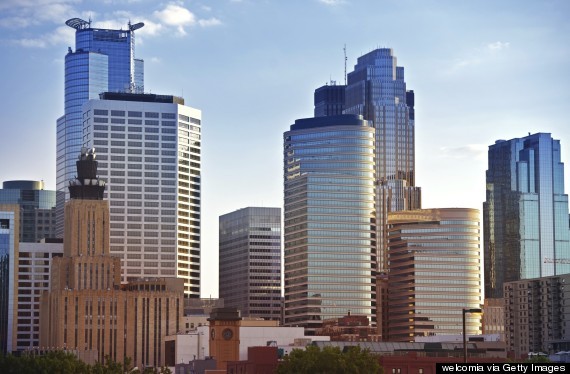 Despite its brutal winters, the land of 10,000 lakes is home to a thriving startup culture. An entrepreneurial culture shouldn't be a surprise in a city that also plays host to the world headquarters for Best Buy and Target. According to tech.mn, there are over 150 startups in Minneapolis and they have a talent pool deeper than Lake Superior. I can't wait to meet some of the talented entrepreneurs working out of WorkAround and CoCo.
Des Moines, Iowa
There's a reason Forbes called Des Moines one of the top places for business and careers in 2012. Part of this comes from factors that are true throughout the Midwest - low cost of living, work ethic, large talent pool - but one big advantage for Des Moines are their Economic Development Organizations. The Greater Des Moines Partnership and Iowa Economic Development Authority have done an incredible job of supporting their community's entrepreneurs and growing startups.
Kansas City, MO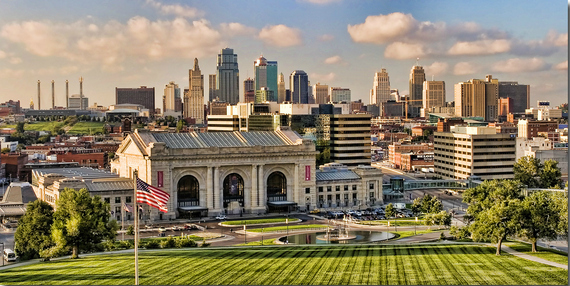 Kansas City is home to the Kansas City Startup Village. This is an exciting organization dedicated to fostering the education of entrepreneurs and increasing the number of opportunities for startups to succeed through programming, recruitment and knowledge sharing. KC has also done a great job of fostering community support for the startups that call their city home, including this list of Kansas City Startups.
St. Louis, Missouri
Thanks to Square Co-Founder, Jim McKelvey, St. Louis is primed to be a tech hot spot. McKelvey is a man on a mission to build the Missouri city into a mecca of tech. He has launched a program called LaunchCode and continues to shovel money and mentorship into St. Louis. At the same time, The Partnership for Downtown St. Louis, The Regional Chamber and City of St. Louis came together and created a massive, 80,000-square-foot startup space named T-REX. More than just a space, T-REX provides resources, creates programming, and accelerates growth for St. Louis startups.
This October 6-10, I'll join Steve Case, former CEO of AOL to visit all five of these cities and their entrepreneurial hotspots. Case will be investing $100,000 in one startup in each of these five cities, only reiterating the fact that opportunity is abundant in the Midwest--not only for entrepreneurs, but investors too.
We're celebrating entrepreneurship across America on this Rise of the Rest tour. It's an opportunity to witness what Midwest startup communities are building.
I'm really excited about the caliber of talent I'll meet on this tour, and I'm going to be working my butt off over the next few weeks to find lessons learned from throughout the Midwest and share them with you.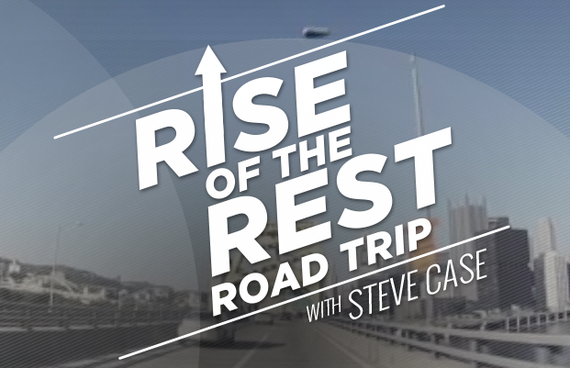 What questions do you have about the Midwest entrepreneurial landscape? What do you want to know from Steve Case?
Calling all HuffPost superfans!
Sign up for membership to become a founding member and help shape HuffPost's next chapter