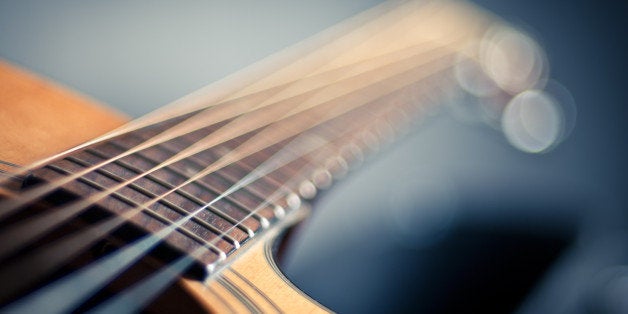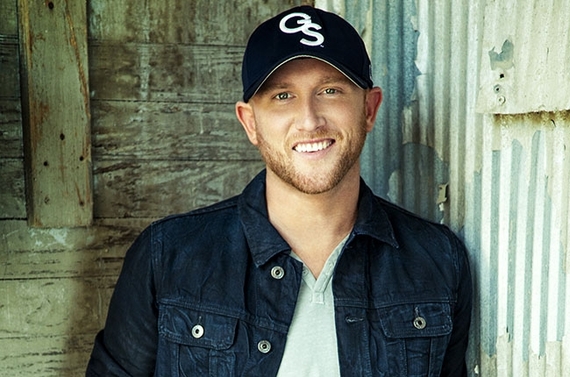 There's no denying that Cole Swindell is on a roll. In the past six weeks alone, the Georgia native charted his third consecutive number-one single at country radio, was nominated for an Academy of Country Music Award for New Artist of the Year, and has played live for almost 200,000 fans between his supporting slot on Jason Aldean's 2015 Burn it Down Tour and strategic headlining gigs like his appearance at Cumulus Radio's NASH BASH in New York City. But despite the whirlwind success, Swindell swears he is "just a normal dude from Georgia who wants to write and sing about stuff that people can relate to, and help 'em through it if they need."
Fans are undoubtedly relating, buying more than 350,000 copies of his self-titled debut album since its release last year and downloading close to 3 million tracks, including Platinum-certified "Chillin' It" and Gold-certified "Hope You Get Lonely Tonight" and "You Ain't Worth the Whiskey." The multi-talented artist is also on a hot streak as a songwriter, penning #1 songs for Luke Bryan ("Roller Coaster"), and Thomas Rhett ("Get Me Some of That"), plus hits for Florida Georgia Line ("This Is How We Roll") and Scotty McCreery, among other hitmakers.
When I met with Swindell in Manhattan on March 25, he had just finished taping an appearance on the Today show ("I wonder if my ex-girlfriend was watching? She hasn't called.") and was the only country artist competing against the likes of Sam Smith and Iggy Azalea for Best New Artist at the iHeartRadio Music Awards ("I would expect the other nominees have absolutely no idea who I am.").
Swindell was in his "uniform": a navy hat from Georgia Southern, the alma mater he shares with country music megastar Luke Bryan. Swindell is rarely photographed without the hat, which he sported on his debut album. I ask how many identical hats are in his wardrobe, and Swindell laughs, admitting that he goes through "probably dozens" on a regular basis. "I'm never too far away from one. They're in my gear cases, my bus, my closet," he says.
The story of Swindell's rise in country music began while he was still in college studying marketing. Inspired by a meeting with Bryan when he visited the Statesboro campus for a show, he began to write songs. It wasn't long before he decided to pursue music and moved to Nashville. As luck would have it, it was about the same time Bryan needed a merchandise guy on tour. Having kept in touch since college, Bryan offered him the gig, which took Swindell around the country with a front row seat to being a new artist. The experience reinforced his passion for music, and the aspiring artist spent much of the time that he wasn't dealing with shirts and caps honing his songwriting chops.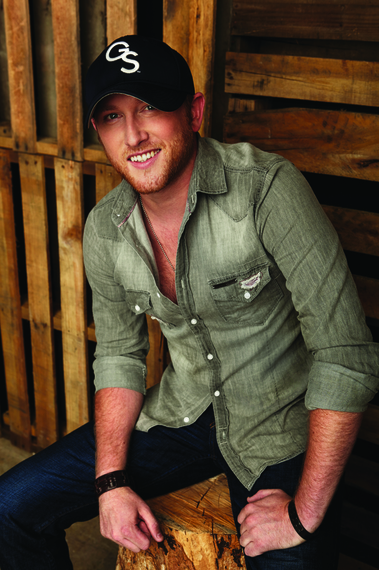 His time behind the merch table helped Swindell become laser-focused on making sure his own merchandise offerings to fans are exactly as he wants them. "It's funny, back then I wanted to be an artist, but I never knew all of the things I was learning that I wanted to apply to my own career," he says. "I wanna have the coolest merch. I always say, 'If it looks good on a T-shirt, it would probably be a pretty cool title or cool song.' I'm hands-on with everything. I approve the designs of everything we do, because that's my brand that people are buying. I want it to look good."
This fan-focus extends to everything Swindell does, from his social media accounts ("If an artist can take two minutes to tweet a fan and make his or her day, why wouldn't they take advantage of that?") to his latest video for the song "You Ain't Worth the Whiskey," in which dozens of fans make guest appearances. The video (below), which pays tribute to Swindell's friend and United States Special Forces veteran Kyle Davis, was filmed at the Silver Dollar Saloon in Nashville. The song is about the singer's attempt at dealing with heartbreak.
"The song is saying 'she ain't worth the whiskey,' but it's a little bit of denial," he explains. "It's not as easy to get over somebody you care about as it is to make it seem like in a song." "But," he adds with a shy smile, "it's a whole lot easier when that song goes to number one!"
Swindell will spend the next several weeks on Jason Aldean's Burn It Down Tour, which he considers a learning opportunity. "Here I am out with another superstar who I've been a fan of since his first album. I played all his songs in the college bars, and now I'm part of the tour with my laminate on, getting to say I'm on tour with Jason Aldean. It definitely puts things into perspective and proves that anything can happen. I'm still working on believing I'm actually on tour and not just at the show as a fan, because I can guarantee you I'm there as both every night," he says. "The band and I try to watch a lot of the show every night, because we don't want to take it for granted that we're learning from the best out there."
Swindell will continue to play with Aldean when his tour merges with Kenny Chesney's tour for a run of 12 Chesney/Aldean stadium dates this summer. "Playing shows with Kenny Chesney in a football stadium? That's bucket list stuff," Swindell reflects. "I grew up listening to his music. And I remember selling merch when Luke was playing stadiums with Chesney. It doesn't even seem real."
But it is real, of course. So are the nerves, Swindell admits, ahead of this month's 50th ACM Awards ceremony where he'll compete against Sam Hunt and Thomas Rhett for the fan-voted title of New Artist of the Year. Swindell put together the "campaign video" below for the occasion.
"I heard Blake [Shelton] tell Luke something before they hosted the ACMs together the first time. He said, 'If you aren't nervous, it means it doesn't mean anything to you.' I've taken that with me, because when I do get nervous it just means that something's important to me and that I want to do well. So yeah, I'm nervous, but I wouldn't trade it for anything."
This year's field of three finalists (which was narrowed by a preliminary round of fan voting from eight semi-finalist artists) represents more than a million albums sold and 10 million track downloads. "I'm just humbled to be in the final three," Swindell says. "There's so much talent, and I'm buddies with everybody. We're all deserving, and we all wanna win, so now it's just up to the fans. Whatever they decide, we'll all be happy for the guy who comes out on top."
Fan voting for the ACM Awards' New Artist of the Year award began April 8 at www.voteacm.com. Fans can vote for their favorite between Swindell, Sam Hunt, and Thomas Rhett until 8:00 PM ET/5:00 PM ET on Sunday, April 19, when the live 50th Annual Academy of Country Music Awards broadcast begins on CBS.
REAL LIFE. REAL NEWS. REAL VOICES.
Help us tell more of the stories that matter from voices that too often remain unheard.