On Saturday D.C. United faced the Houston Dynamo for their only regular season meeting in 2015. Fresh off the disappointment of losing a 2 goal lead to the New York Red Bulls last weekend, United were out for a win to move them ahead of the Red Bulls in the Eastern Conference standings, and tie their best ever points total after six games since the MLS started.
D.C. United fans began by taunting the away support with a banner indicating how difficult it was going to be for the Houston Dynamo to score past United's keeper - Bill Hamid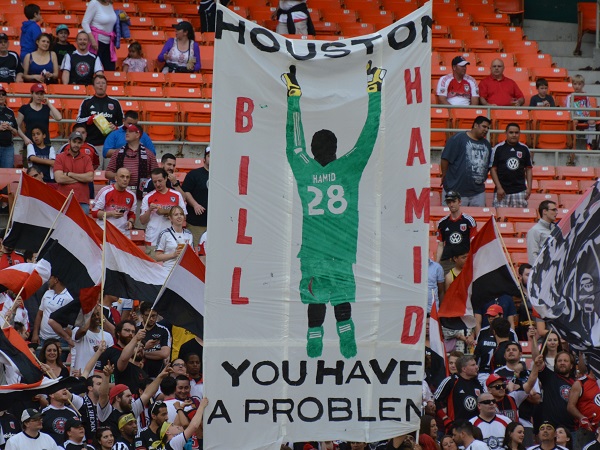 ...who wasn't playing thanks to a thigh contusion suffered in the game the week before. The keeper for the game was therefore Andrew Dykstra, which rendered the message on the banner moot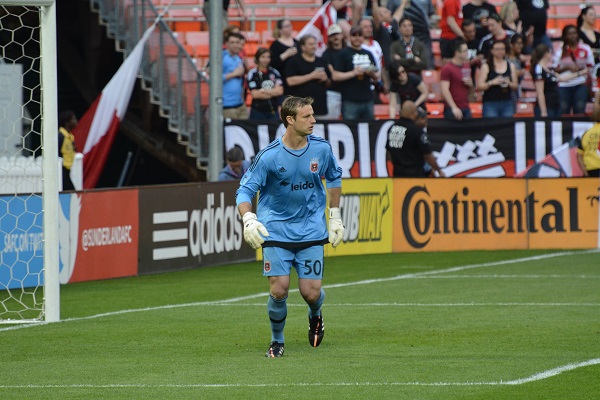 The game began as a fairly scrappy midfield affair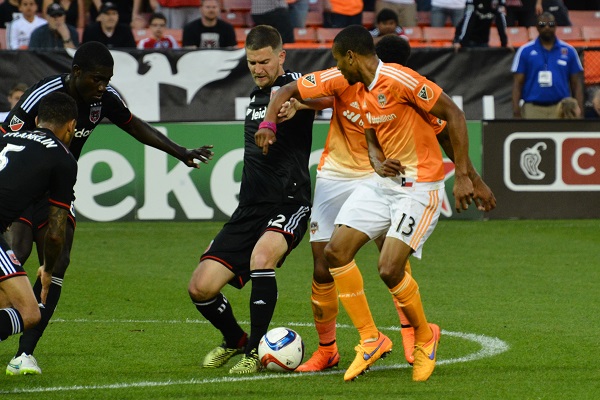 With neither side being able to move too far from the other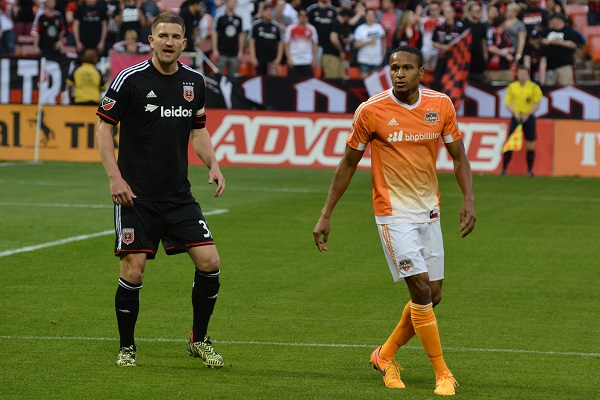 or able to find a way to break through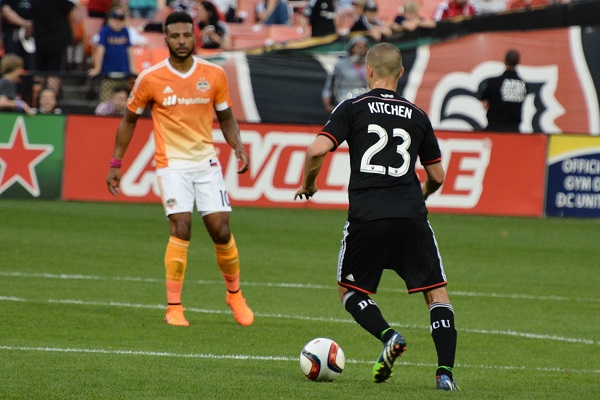 Houston did manage a few shots on goal, but they were either handled by the defense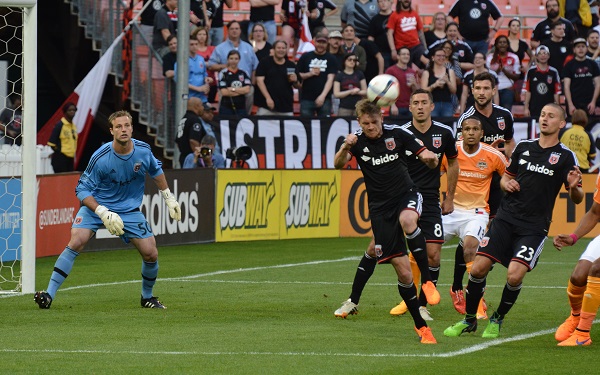 or by the stand in keeper, Andrew Dykstra
leading to a certain level of frustration for the Dynamo forwards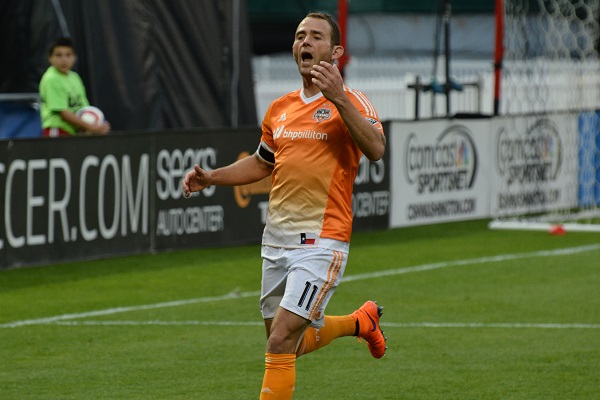 On D.C. United's first shot on goal, from a Chris Rolfe free kick in the 36th minute, they opened the scoring, and pressed forward in an effort to double their advantage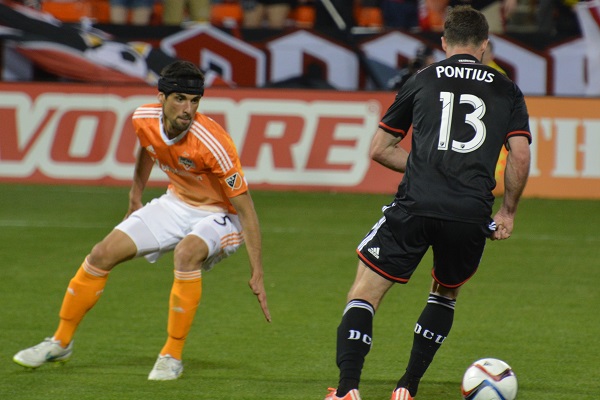 As the 2nd half began, D.C, continued to press forward into the Houston half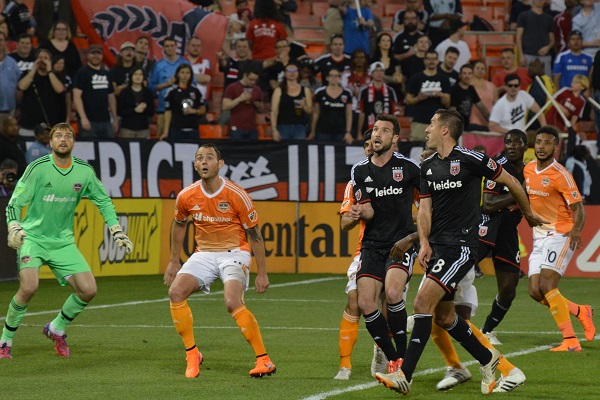 with players like Davy Arnaud pointing the way to goal
Once again, no quarter was given, as players clashed in the middle of the field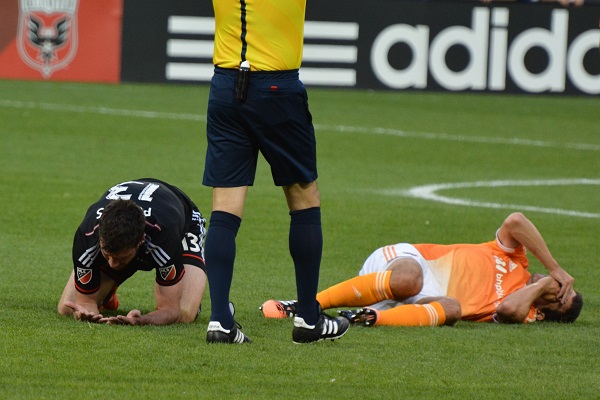 But eventually the pendulum began to swing Houston's way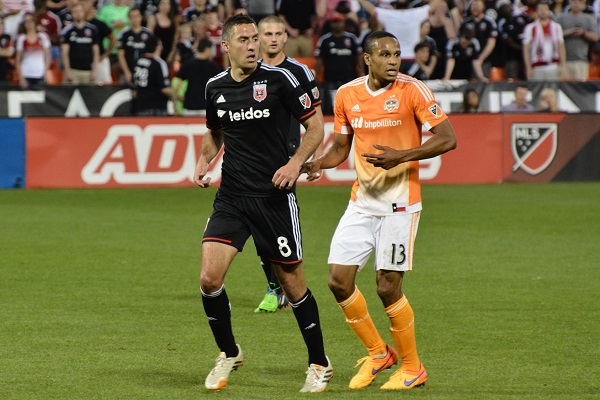 which meant that D.C. United had to play more defensively than before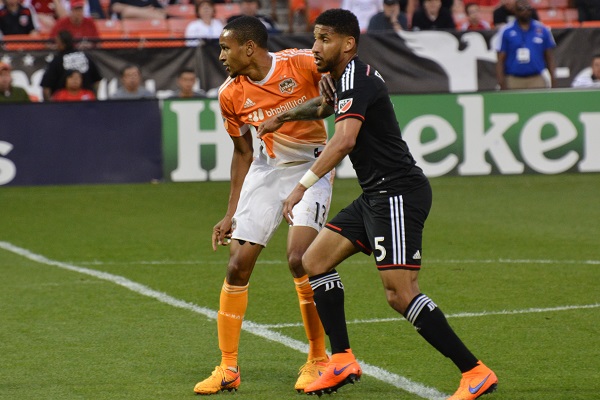 as Houston pushed further forward attempting to score the equalizer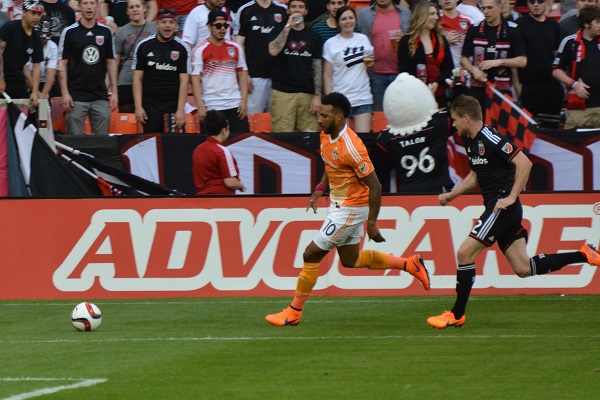 which eventually arrived in the 65th minute when Houston #13 Ricardo Clark took advantage of a rebound from a Dykstra save from a Will Bruin shot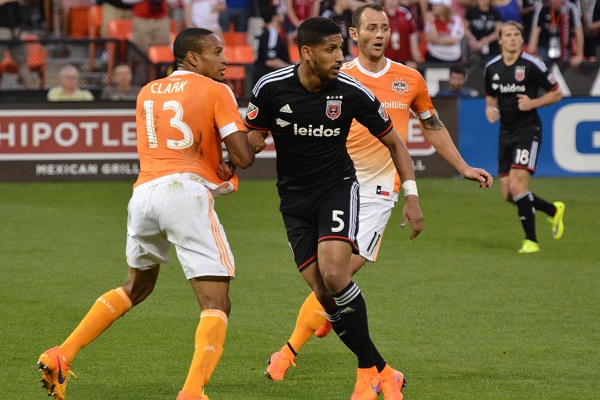 D.C. United coach, Ben Olsen was understandably not thrilled by his team throwing a lead away for the 2nd game in succession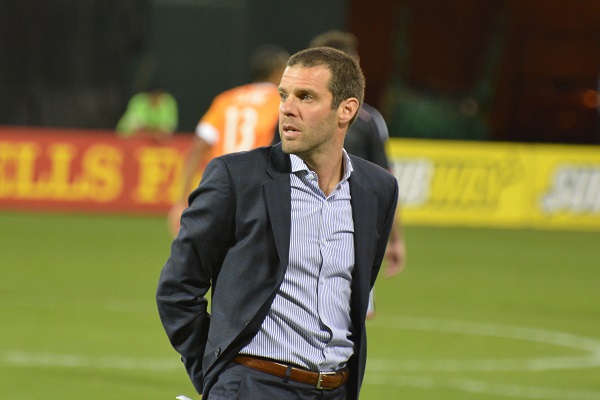 As the game moved towards full time, United pressed forward attempting to restore their advantage
But were unable to find a way past Houston Dynamo keeper Tyler Deric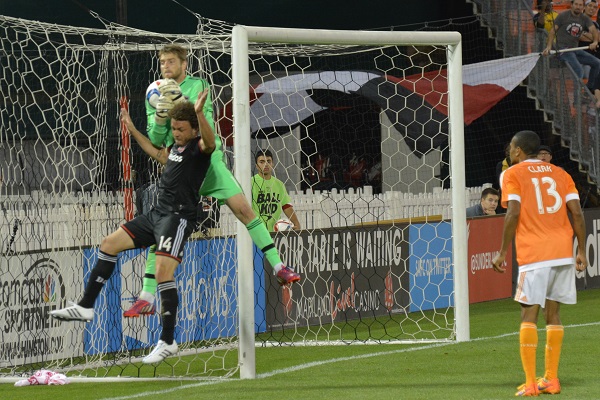 So as the final whistle blew, the score was 1-1, which certainly put a smile on the face of the Houston Dynamo head coach, Owen Coyle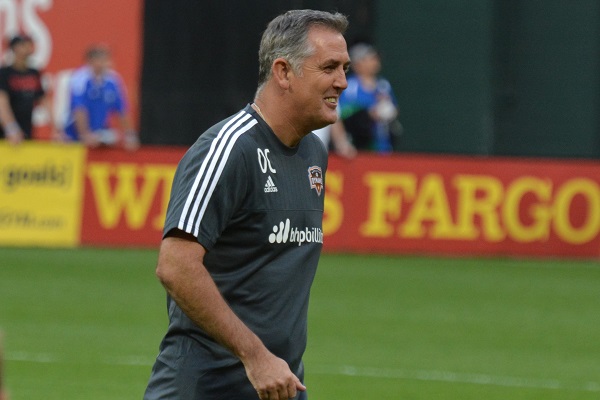 REAL LIFE. REAL NEWS. REAL VOICES.
Help us tell more of the stories that matter from voices that too often remain unheard.