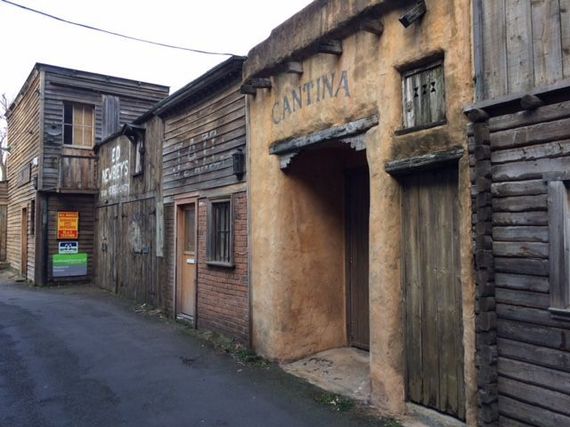 (All images by Urban Ghosts)
Back in 2005, Ulla's Amazing Wee Blog announced that one of the most unusual urban oddities in the Scots capital may not be long for this world. But despite this decade-old warning, Edinburgh's quirky Wild West Town is still very much with us.
Located in an alleyway off Springvalley Gardens in the heart of buzzing Morningside, the frontier buildings of Edinburgh's Wild West have faded over the years, giving it the look and feel of a ghost town which adds to its authenticity.
Walking from Springvalley Gardens into the Wild West is an odd experience, somewhat akin to stepping back in time and across continents. Though Edinburgh's trademark tenements and townhouses loom overhead, at ground level it's very much America.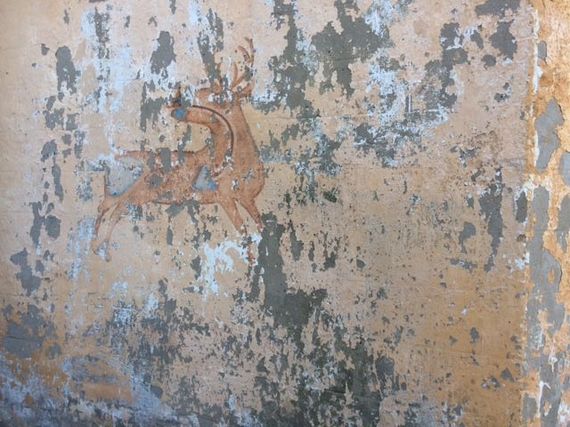 The ramshackle main street boasts everything you'd expect from a real Old West town. There's a jail, stables, bank (just waiting to be robbed) and the ubiquitous saloon. There's also a Native American mural which has faded with time.
But why would such a place appear in an alley behind Morningside Road?
It turns out the Wild West was built around 1995 to advertise the products of a company trading Southwest style furniture, known as "The Great American Indoors". The company operated from the old Springvalley Cinema, which became the Silver Slipper Ballroom in 1938 after the opening of Morningside's iconic Dominion.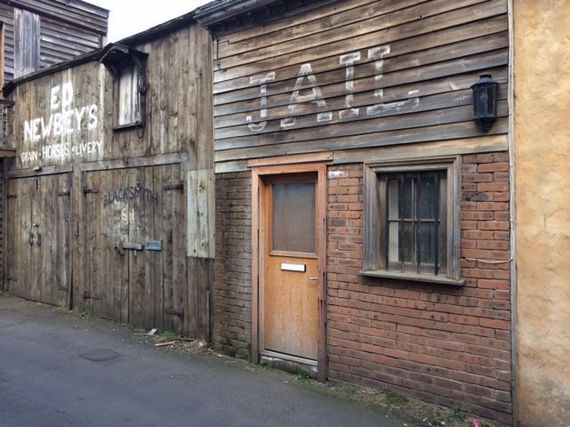 Edinburgh Spotlight reports that other units on the street were occupied by local artists and ceramists. One employee, meanwhile, had worked on the construction of Euro Disney, and helped produce the authentic signage.
But when the small, 200-seat cinema building went up for sale around a decade ago, residents feared that the Wild West Town -- essentially a row of storage units behind the abandoned picture house -- would be demolished or repurposed.
Happily the "ghost town" survived the Springvalley Cinema's transformation into modern apartments and can still be visited today. Though largely for show, the street does have a functional element, as the main door of the Cantina serves as the fire exit for Morningside Library.
Edinburgh's Wild West is especially popular during the annual arts festival, and in a city steeped in history and culture, it's one of the most unusual attractions on offer and well worth a visit.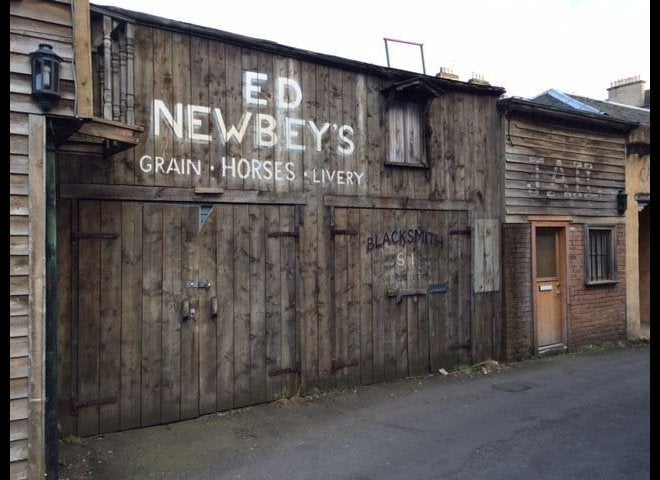 Edinburgh's Wild West Town
Related