Crossing through the glades adorned with marsh rabbits and waterfowl to arrive at Jekyll Island its hard to imagine that this sleepy, secluded island was once home to what a 1904 issue of Munsey's Magazine heralded as "the richest, the most exclusive, the most inaccessible club in the world." Situated on a barrier island on Georgia's Atlantic coast, Jekyll Island was once the winter escape for America's richest families during the gilded age. For more than half a century, legendary families like the Rockefellers, Morgans, and Pulitzers reveled in decadent ease as their staffs hustled around them and visiting guests delighted in their inclusive invitation to join them at what was known as the Millionaires' Club.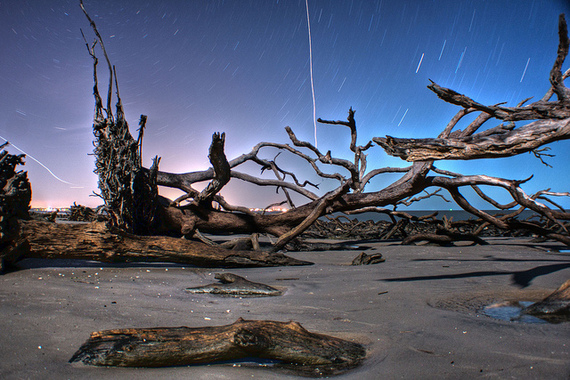 Driftwood Beach. Photo Credit: Bert Cash
If the name Jekyll Island doesn't ring any bells for you, its probably because the Millionaires intended it that way. Here history's footnotes played out in faint tunes within the grand parlors and dining halls of the families' luxurious "cottages". It was here that AT&T President Theodore Vail placed the first transcontinental telephone call in 1915, and here again where the Aldrich Plan was developed (that would later become the basis for the Federal Reserve Act). After all, when America's richest families are gathered in "splendid isolation," historical things are bound to happen.
Luckily, one needn't be a millionaire to revel in Jekyll Island's natural luxury any longer. Not to say its isolated charms have been diluted. In 1950, the Jekyll Island-State Park Authority was established, ensuring this delightful paradise remains as splendidly undeveloped as the Millionaires intended. Here's where to stay, play and eat in Jekyll Island.
Stay
Located on an 8 mile stretch of unadulterated beach, the Westin Jekyll Island opened in 2015 giving the island a grand new lodge. The 187 guests rooms and 13 suites pamper guests with signature amenities and boutique touches like their workout gear lending program which delivers New Balance shoes and workout clothes to your room. Trying to stay fit for the beach or the Jekyll Island Turtle Crawl Triathlon? Revel in their SuperFoodsRx menu selections created with nutritionists and doctors to stay healthy on the road. Or check-in with the runWestin Concierge for personalized outdoor routes and guided group jogs. Later, take a dip in the walk-in pool or grab a beachside cocktail and lounge upon the wide shoreline.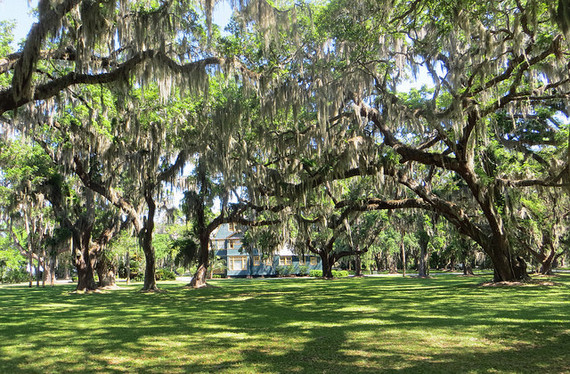 Historic District. Photo Credit: Natalie Maynor
Play
With 20 miles of picturesque bike paths The Jekyll Island Bike Barn provides rentals for the easiest way to explore the island. Prefer a guided tour of the Historic Area? The Jekyll Island Museum offers daily Tram Tours that unveil the island's rich history as well as artifacts, exhibits, and homes. Not to miss is afternoon cocktails and croquet at the Jekyll Island Club Hotel, the ethereal Driftwood Beach (on the northeast part of the island) and a visit to to the Georgia Sea Turtle Center--the state's only sea turtle rescue and rehabilitation center.
Eat
For the best in island casual, dine alfresco at the Courtyard at Crane, housed inside an Italian Renaissance-style cottage built in 1917 for its namesake. For a grand night out, experience a night in the gilded-era at the Jekyll Island Club Hotel Grand Dining Room which has been restored to its Victorian-style splendor. Not to miss is their occasional Sunday Dinner Dance where ballroom dancing makes lavish comeback. For no-frills dining head to Driftwood Bistro or The Rah Bar at Latitude 31 where wild Georgia shrimp vie with stellar views for your attention.
Related