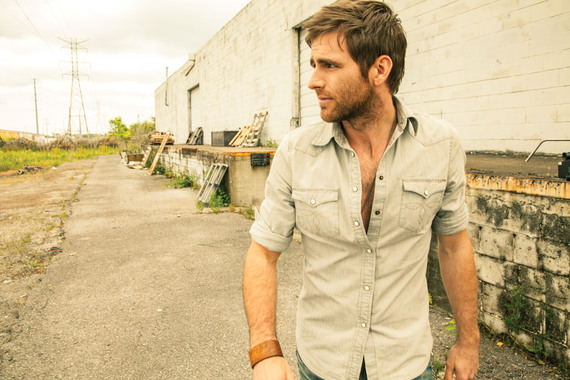 Country fans with tickets to Dierks Bentley's 40-city Sounds of Summer Tour, which kicks off June 5 in Raleigh, will be doing themselves a major disservice if they don't show up to venues early. The first artist hitting the stage each night, before tourmates Maddie and Tae, Kip Moore, and headliner Bentley perform, is one of the most exciting young artists in country music.
Williamsburg, Virginia-native Canaan Smith is no stranger to the road: he's played hundreds of shows in the past five years, joining acts like Florida Georgia Line and Darius Rucker on tour between his own headlining gigs. In 2015, he'll play at least 175 shows for more than 625,000 fans.
"When you're in front of people night after night, it's important that you make that time worth their while," Smith says. "You've got to make it impactful, to leave them with a message." He credits his status as a road-tested performer to helping build his quickly-accelerating career. "Getting in front of fans was the game-changer for me," he says. "There's no substitute for hearing the way a crowd reacts to a song."
Lately, one of the songs crowds have been reacting most strongly to is Smith's current single, "Love You Like That." The hit just broke into the Top 10 and is nearing Gold certification for 500,000 downloads. It's the lead track from his debut album, Bronco, which will be in stores June 23.
Smith's Sounds of Summer set will be shorter than the gigs he's used to - he'll only play for 20 minutes each night - but he's committed to making those 20 minutes memorable. In addition to "Love You Like That," fans will hear a handful of songs from Bronco and Smith's self-titled EP. "It's going to be tough only getting a little bit of time," Smith admits. "I feel like we'll just be getting started. But, it's a great opportunity and we're going to make sure those people have a great time."
I sat down with Smith following a packed, invitation-only show at Mercury Lounge in New York to discuss his opening slot on one of this summer's hottest tours.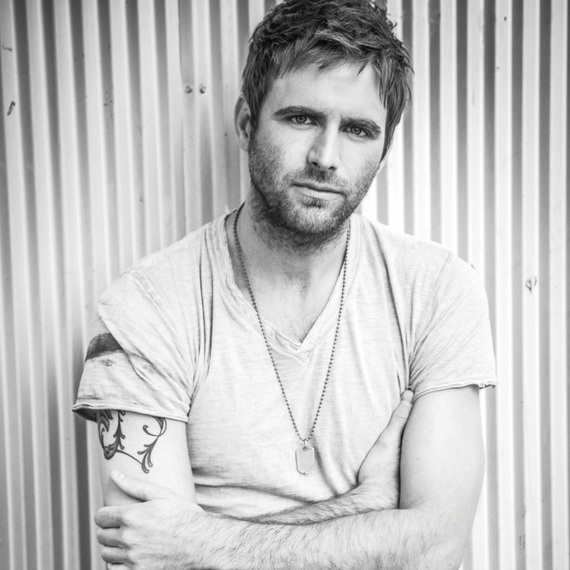 What are you most excited about for this tour?
Playing in front of the big crowds. And what great, reputable people to be out with. I'm such a big fan of Dierks and Kip. I feel a little sorry for Maddie and Tae that they're going to be rolling around with us all summer long, but they'll handle themselves fine. We'll probably all be like big brothers to them, watching out for them.
Let's talk about that "polar plunge" you all filmed to announce the tour. What's the background?
Oh geez. Dierks is such a punk. I've done a polar plunge with Dierks before, actually. We did it with my producer, Brett Beavers, who has also produced albums for Dierks. Brett and Dierks started the tradition in Nashville about 12 years ago with a small group, and they've done it every year on January 1 to wash off the old and bring in the new year. So, I'd done it two years prior, but we didn't drive a damn boat out into the middle of the lake like he did!
What was that experience like?
It was a nasty day. There was zero sunshine and it was freezing. The entire ride out there I kept thinking, "This is going to suck." So finally, we get in our suits and jump into the water, and we notice that there is an awful current pulling away from the boat. I mean, it was a fight-for-your-life current. I couldn't even pay attention to how cold it was in the moment because I just had to get back on the boat.
What's something else we didn't see in the video?
There was only one bathroom that you could kind of close yourself off in and not be exposed to the wind blowing in your face, and Kip was hogging it after we all went in the water. He was in there, taking his sweet time, and me and Maddie and Tae were freezing our asses off out on the boat, waiting to get back to shore. I remember my legs were shaking. It was as cold as it looked...as cold as you can imagine jumping into a freezing lake would be! But, it was a small price to pay to be part of such a kick-ass tour.
Do you think the experience helped you all bond?
Oh yeah. I mean, we have that story, so that's already a connection, already something we can talk about on tour.

Have you all stayed in touch since then?
Yes, and we all run into each other. I sent a text to Dierks not too long ago saying how pumped I am about the tour.
Awesome, because I have some questions designed to see how well you actually know your tour mates.
Okay, let's go!
What are Maddie and Tae's last names?
I don't have a clue. Not at all.
Haha, okay. We're not off to a great start. Way back in 2011, before "Something Bout a Truck" was on the charts, your buddy Kip had another single. Name it.
"Mary was the Marrying Kind." It's a good song.
Correct! You're one for two. In 2010, Dierks released a bluegrass album, Up on the Ridge. Name two songs that weren't released as singles.
I have no idea.
Well I'm glad you'll all be spending some time together so you can get to know each other! Speaking of tours, what's the first concert you ever attended?
It was in the parking lot of the Christian school I went to as a kid. It was a Christian band from Australia, called the Newsboys. I was probably six years old. And then in eighth grade, I saw Switchfoot. They've been musical heroes of mine for a long time.

Finish these sentences. (prompts to Smith in italics)
My dream duet partners are: George Strait, because he's always been a hero of mine. As far as females, Lee Ann Womack. She's kind of like the George Strait of women, in my opinion. Her delivery is just timeless and beautiful.

I can't wait for the Sounds of Summer Tour to start because: it's gonna rock. It's gonna be damn fun.

On June 23rd, I'll be: king of the world!
REAL LIFE. REAL NEWS. REAL VOICES.
Help us tell more of the stories that matter from voices that too often remain unheard.