We all want it, work for it and strive for it throughout lives and careers.
We all have one. It us up to us to define it, scale it and defend it.
Which one is more valuable? Which one brings more of the other?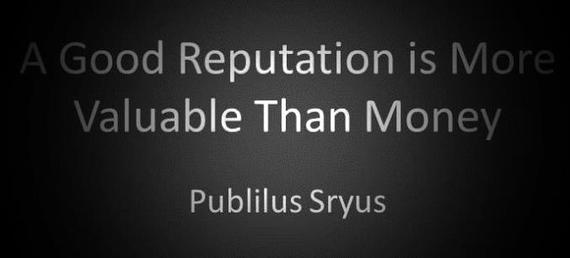 This is a two sided question. To some people, money is everything. To others, their reputation is everything, with money or without. While most people might reflexively think that money is more important, others will emphatically state that reputation management is paramount.
Digijaks CEO Alan W. Silberberg feels that money and reputation are completely intertwined; and that this effectively goes along with the associated correlation between social media and reputation management.
Money and Reputation are intertwined in ways most of us can barely recognize yet. Pretty soon, if not already, major banks are/will be assessing their clients not just based on assets under control, but on social indicators, and online reputation.
How many times have people searched you during or before routine financial meetings? Have you thought about this yet? 2015 definitely marks the year in which most of us need to start recognizing the distinct correlation between money and reputation -- whether online or offline.
Related