How many choices do you make in a day? We choose how and with whom we spend our time. We make choices about when to wake up, what to wear, how to decorate our living space, and what to have for dinner. We make big choices and little choices, good choices and less-than-stellar choices. Sometimes we like having choices; it makes us feel empowered, free, and respected. Other times, we wish there were less to make. Like it or not, choices are usually all around us. Yet, when we design social services -- particularly services for individuals with disabilities -- we often try to standardize, streamline, and scale. In doing so, we can unfortunately undermine the choice and freedom of those we seek to serve.

When I went to visit Sweetwater Spectrum in Sonoma, California -- having read about their work in the New York Times and Fast Company -- I thought it was going to be a community defined by design, architecture, and innovation. But, the Sweetwater story wasn't really about those things. At its core, Sweetwater is a community defined by choice.
In 2006, parents set out on a mission: create a community where their children with autism could live a "life with purpose". Their idea grew to a 2.8 acre residential development, a ten minute walk to Sonoma's town center. The community opened in 2013 with residences for sixteen individuals with autism, currently men and women in their twenties and thirties. The real estate is impressive and the design challenges any preconceived notion of what specialized housing looks like. Replace barcaloungers with an eclectic mix of resident-picked furniture and white-washed design with soothing landscaping, an in-ground pool, and sleek interiors.
Yet, Sweetwater's Executive Director, Deirdre Sheerin, doesn't believe the physical space necessarily defines the community she's led since its opening. "I don't think you need to have $9 million dollars in real estate to do the Sweetwater model. The real estate is fabulous, but I really think it's about the culture of community and collaboration that is the crux of the model and what really contributes to life with purpose".
"Live with purpose" is written above the windows in the community room, penned throughout scrapbooks visitors can browse, and printed on every publication. It seems purpose at Sweetwater has a lot to do with independence, freedom, and (you guessed it) choice. Longtime resident Andrew, who starts college classes this summer at nearby Santa Rosa Junior College, likes his "sense of independence" at Sweetwater. Yet, no two residents are alike; some want independence and others need 24-hour support. Andrew says life at Sweetwater "can be adjusted to the needs of various residents".
I was almost embarrassed as soon as the question "what's a typical day for a Sweetwater resident?" left my mouth. Is there a typical day common across residents of other residential complexes? Nope. There's no defined day at Sweetwater either. Their "resident centered" model gives residents control. The community generally empties between nine and two while residents go to jobs, school, vocational training, community outings, errands, and volunteer activities. When they return, they can spend time in the pool, work on the farm, join community art activities, or relax inside their homes. Gwen, a resident who let me tag along with her around Sweetwater, said she likes that she can "be in charge of (her) own schedule".
Residents also choose housemates. When there is an opening for a room in one of the four four-bedroom houses, Sheerin does initial screening of resident applications and then passes it over to the current housemates. Residents have the option to invite applicants to join their community. Like any home, there are conflicts and challenges. There are some housemates who are fast friends and spend lots of time together while others share space but live more individually. Sheerin reminds me that Sweetwater is really "people living with people". While all residents have autism, at the core it's simply a community of people.
Choice at Sweetwater doesn't only apply to schedules. One of the most interesting elements of their structure is that residents, and their families, can choose support service providers independent of Sweetwater. Sweetwater is itself a landlord (a caring and attentive one). For daily and overnight support, residents choose from regional providers. Right now residents are supported by three different providers: Lifehouse Agency, Bayberry, Inc., and On My Own.
Thoughtful collaboration and effective communication with these providers is a key element of Sweetwater's effectiveness. Suzanne Phillips serves as Sweetwater's Enrichment Coordinator (I'd call her part cruise director part resident advisor). She collaborates with support staff on resident events and community engagement. At Sweetwater there is an intentional difference between "caring for a resident versus supporting a resident", Phillips says. She and Sheerin cheer on support staff reminding them they're "more than a care provider, but a guide that makes a real difference in the long-term life of the resident". And it's not just all talk, they also support the support staff through incentives (including massage sessions!), longevity grants to long-term staff, training, and education specific to adults with autism.
I can imagine some choices built into the Sweetwater model might be at best daunting and at worst terrifying to providers and service administrators. The idea of three different service providers under one roof could seem like a recipe for chaos. It might be scary to think about residents simultaneously taking a swim, cooking dinner, and working on an on-site farm. It may be frustrating to not have a set schedule that administrators can easily track and manage. Letting residents choose their own roommates could be challenging.
But, we have to put the risks, fears, challenges, and uncertainty aside in favor of choice. Choice is closely aligned with respect, dignity, happiness, and independence -- things each of us seek daily. And, at Sweetwater Spectrum, choice creates "life with purpose".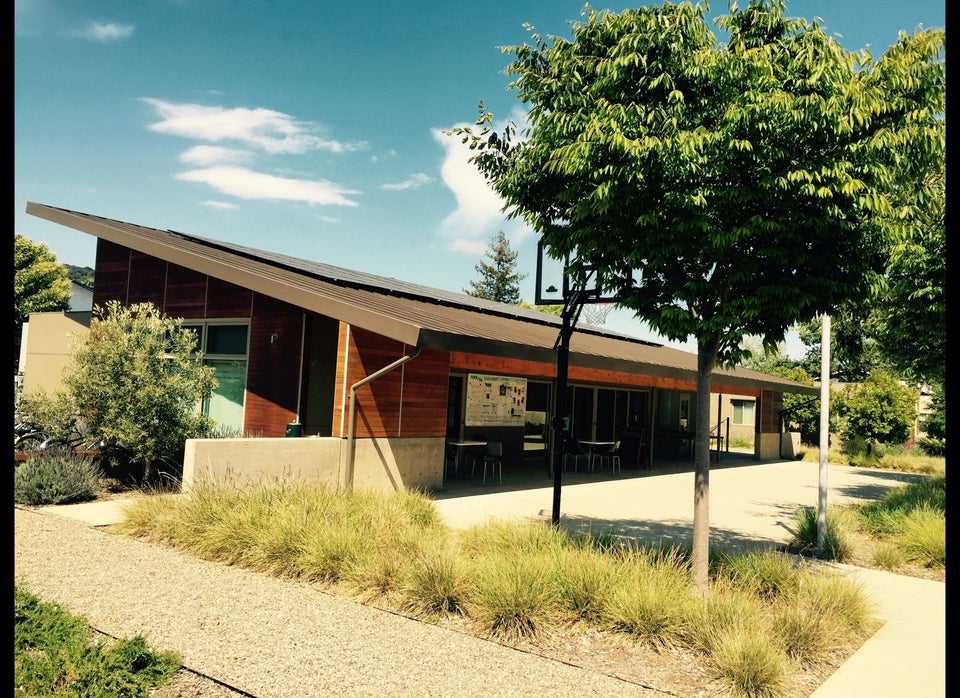 Sweetwater Spectrum
Related
Popular in the Community