I'm passionate about small businesses, especially those owned by women. Today, Tory Burch has grown to a company of almost 700 people, but seven years ago, I started the company out of my apartment with just two. I believe that small businesses are the backbone of the economy. They create 75 percent of new jobs.

Unfortunately, 22 million people are currently unemployed in the U.S. We need to find ways to support the small business community so that they can create more jobs.
We launched the Tory Burch Foundation with the goal of economically empowering women. With Accion USA, our microlending partner, we provide women with the financial support they need to start and grow businesses through microfinance. The average loan is $8,000 and creates or saves 2.4 jobs.
Just as important as capital, entrepreneurs need advice. When starting my company, I personally gained so much from the wisdom and experience of others. To that end, one of the most satisfying moments for me came late last week when the Tory Burch Foundation hosted its first mentor event.

The best way to describe the evening is speed dating for entrepreneurs. We paired up more than 100 new small business owners with nine mentors, people who are successes in their fields, like Jimmy Choo's Tamara Mellon, Tracey Kemble of the Marcus Samuelsson Group and American Express' Jessica Igoe.
There was no script for any of the parties, no plan other than to share ideas and advice. To be honest, like any first date, we were a little bit nervous going into it. Would this work? Would this be of any help to the mentees?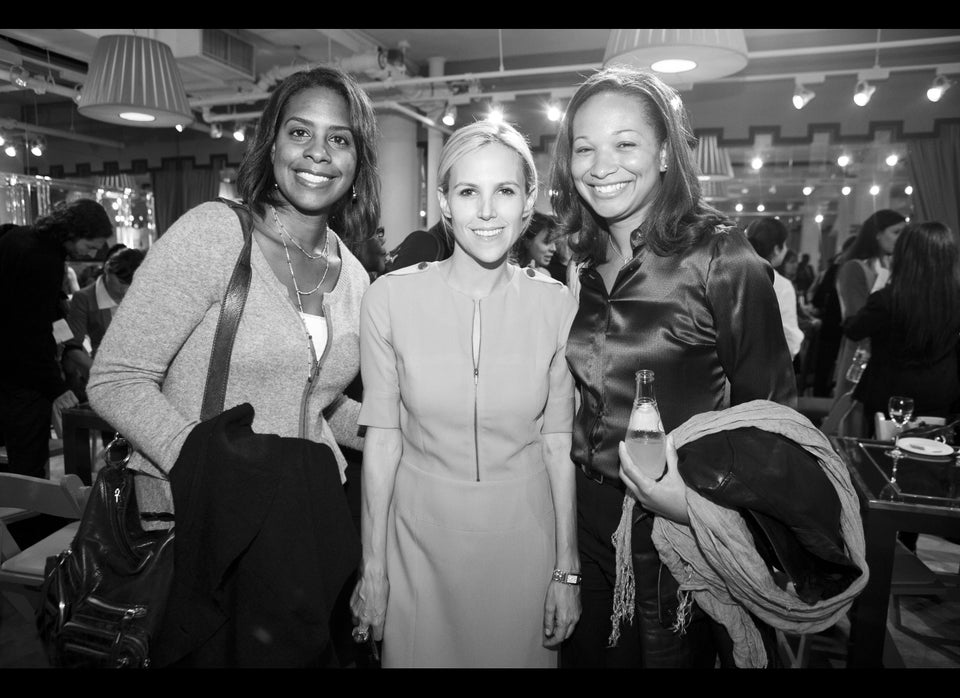 Throughout the evening, I walked from group to group, amazed by what I heard, and inspired to be in a room full of women (and a few amazing men) helping women. The energy was contagious. Here is some of the great advice I overheard:
"Remember to set your goals then tackle them one after another," said Alexa Rodulfo, owner of Alexa Rodulfo.
"Make a list of companies you think you are relevant to, call them, be honest and say, 'I would really appreciate 20 minutes of your time.' Most people will say yes," said Mario Grauso, President of Vera Wang.
...And our guests' biggest concerns when it comes to starting and sustaining a small business:
"My biggest challenge is knowing when to take my one-year old business to the next phase," said Michelle Daniels, owner/designer of 5115 Jewelry Designs.
The most powerful moment was when one mentee said she couldn't wait to return for the next Tory Burch Foundation event -- as a mentor.
Popular in the Community