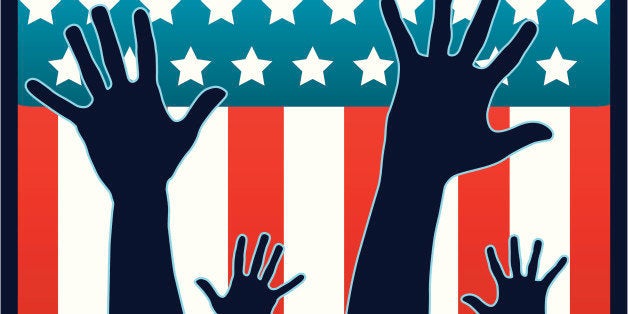 Remember when kids ran through the streets Halloween nights with "Trick or Treat for UNICEF" boxes in tow alongside plastic pumpkin carriers full of fun size snickers and red apples? Or what about when the neighbor's 4th grade daughter knocked on your door to sell something called a box of Girl Scout cookies to which you just couldn't say no? Remember a simple time when thinking about others was just a fun little add-on to the day and simply called charity, if the act was even termed at all? Well, move over old skoolers because now it's bright lights, big city approaches, complete with a growing, new era term called social good where participants are not simply collecting a few pennies or nickles while in costume but as riled up to absolutely save the world, or at least their passion part of it, as Carl Icahn used to be about a corporate raid. Ladies and gentlemen, this is not your grandmother's philanthropy. No, this is charity 2.0 with much more at stake than a mere prize for selling the most cookies. This is about white knuckle bearing down in an attempt to grab market share, and hardcore networking to climb over others to secure grants and funding. There are itineraries and data and embargoes and viral bucket challenges and 3D and VR and philanthropy superstars(?!?!), all in the name of being a brother's keeper; and it's big, big energy execution. But as we watch and participate in the race to the top of out-gooding each other, might we ask ourselves if the traditional, smaller non-profit model still works within, heck, is even still relevant against, the splashy format of "making a difference" today. Indeed, is the non-profit sector one of the last of which to be disrupted in America?
To answer this question, one has to look a bit deeper into the context and current players. Many say that Millennials have created demand for a new, dynamic philanthropic model. Indeed, according to Accenture's report on the "Greater Wealth Transfer," millennials are expected to be the core beneficiaries of a coming $30 trillion wealth transfer between generations (not to mention a number of self-made Millennial millionaires) that will have a profound impact on philanthropy. This financial power mixed with a mindset that is distrustful of authority, one that is empowered by technology platforms, and moved by social injustice makes for a large grouping of individuals who are not only open to supporting good causes but who also tap into emerging tech and social media to create new approaches and collaborations. Thus, there is a paradigm shift toward more active involvement coupled with the demand for a constant feedback loop about milestones and success rate around the philanthropic activities. Shorter attention spans seem to drive the need for increased volume and display.
In fact, Henry Timms, executive director of 92Y and the force behind Giving Tuesday said during a keynote at the recent New York date of the Social Media for Non Profits Summit produced by Ritu Sharma, that the new power model should be seen more like an electrical current that is about sharing, is peer-driven, and open; as opposed to the old model which is about holding power as some form of exclusive currency that was authority-driven. In fact, it is all a part of what I call the "Leaderful" era where everyone is his or her own paparazzi, publisher, broadcaster, and more. Everyone can take the lead role, be involved, create change, share, learn. This is about the era of the individual being in the driver's seat, talking back to, while making demands of corporations and organizations. Thus, a new style of giving is expected and anticipated.
Some companies seem to have heard the call and are scrambling to to show that they care, even while making a few faux pas in the process. Customers, particularly younger ones, are holding corporations, and all that corporate revenue, more and more accountable. So from CEO activism to actually linking brand identity with any and every cause under the sun, we're witnessing a new addition to the marketing mix for some companies that is as important as price. In fact, many have said that corporations are beginning to hi-jack the social good shade from under which non-profits once so easily rested. Now everyone is vying for attention, dollars, time, and visibility within the charitable halls. Well, maybe not everyone. For sure, there are many corporations who either don't get it or don't want to get it, but will surely feel the effects more each year as market share slips away due to lack of synergy with social good values of today. "We are truly witnessing the growing expectation from consumers, particularly Millennials, that corporations contribute 'their share' to social good (be it in the form of matching employee donations or 'one for one' campaigns like Tom's Shoes, for example)," explains Amy DeVita COO Third Sector Today and Top Nonprofits which provide tips, insights, and best practices for nonprofit professionals to help elevate their causes and careers. "Sometimes, it's harder for a traditional nonprofit to keep up!"
Indeed. When not competing with corporations, there are hip, strategic collaborations with notables leveraging live events all in the name of social good and raising money. For example, Haute Haus, an event planning and public relations agency, recently produced an event not only for charity but gave of itself in producing the cool affair. Entitled "Rock the Runway," the evening event, which took place on a chic rooftop pool and lounge on the east coast brought together music and fashion from Rachel Zoe to Marchesa, in order to benefit Music Unites, an organization that supports music education around the world. Though notables were leveraged, the company utilized them in an organic manner in order to make a real connection. Graceland's Jamie Gray Hyder was on hand to walk the runway. She said, "I've grown up in theater, so to know that there are so many under-funded programs touches me so I'm happy to help those who might be a little less fortunate by participating in this event." Similarly Carl Ray, FLOTUS make-up artist and MC of the night, echoed the same sentiment. "This is for kids, this is for education, so it's all good. I was like, 'yes,' right way," he explained. "This next generation is going to make what matters for the future so, naturally, I am going to support that."
But it's far from simply including notables to drive a social mission. Leveraging technology is key when trying to get onto the radar of most millennials and their giving sensibilities. For example, Crowdrise recently offered an actual holographic image mobile app that grew as people gave so that one could actually see it build in real time on his or her phone. Can your traditional non-profit do that?
If not, just what is the recipe for relevancy? Naturally greater tech prowess is the order of the day for any sector, however, additional creativity and authenticity will trump all else. These elements, when combined with deeper cultural intelligence (and, therefore, more organic messaging); can create a force that's nearly blinding. There will be a need for all in this space to be much more strategic and organized in order to resonate with today's tech-savvy, pop culture individual. In addition, smaller non-profits talk about sustainability of donors, or rather the new lack of it, not understanding that the fresh era approach is about being short-term and conditional, thus the need for organizations to adapt and change continuously throughout the year is paramount. We may soon truly witness only a survival of fittest. New models will need to be created, and we will probably see more social economy offerings that somehow reflect new style partnerships between small/mid-size nonprofits with private sector companies simply because the regular plea for money to do good when do-gooding is becoming the norm just might not be any longer sustainable.
Deeper cultural intelligence will also be required as well given the fact that the millennial demographic is the most diverse of our time. Yet, have you noticed that somehow those brown faces never seem to make it into the images around philanthropy? In fact, the segment just may be an untapped goldmine. Statistics show that more than 1 in 5 African Americans, unlike other ethnicities, give and nearly half are under 40 years old. 41% prefer to donate time, 40% both time and money. While this demographic is not typically portrayed, a definite shift is occurring which also coincides with the browning of the overall country. Miss this segment, and anyone targeting giving will find themselves, quite simply, left out in the cold within an already frantic space.
There is much to consider in the new world of big social good. New partners, strategists, thought-leaders, diverse experts, and ideas will be needed like never before in order to drive "the cause." "I do think it's a trend that will make it harder for some nonprofits--and I don't think that's necessarily a bad thing," adds DeVita. "Specifically, those nonprofits unwilling to adapt to the changing expectations of donors and funders will have the greatest challenge. However, I feel the potential downside is outweighed by a fabulous opportunity for forward thinking nonprofits. We will definitely see some amazing new models come out of this disruption."
This page contains materials from The Huffington Post and/or other third party writers. PricewaterhouseCoopers LLP ("PwC") has not selected or reviewed such third party content and it does not necessarily reflect the views of PwC. PwC does not endorse and is not affiliated with any such third party. The materials are provided for general information purposes only, should not be used as a substitute for consultation with professional advisors, and PwC shall have no liability or responsibility in connection therewith.
Related