Opéra de Monte-Carlo, Monte Carlo, Monaco, 2009. Photo by David Leventi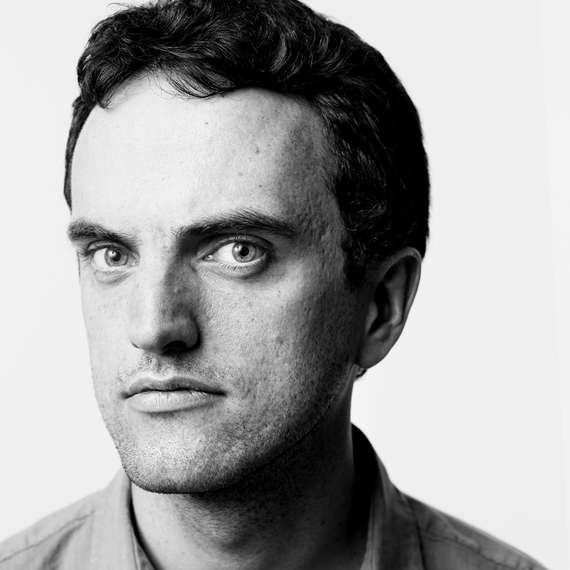 Myles Little is a staff photo editor at Time Magazine since 2011. He is curating "The One Percent Show," an exhibit of documentary photos about wealth inequality that includes some of the best photographers in the world, like Christopher Anderson, Nina Berman and David Chancellor. Nobel Prize-winning economist Joseph Stiglitz and National Book Critics Circle Award-winning author Geoff Dyer are contributing essays. The show will travel to China, UAE, Nigeria, Bosnia and Wales and, if his Kickstarter campaign is successful, it will turn into a book as well. I consider Myles a rising leader and visionary in our industry--so, I reached out to him with the hopes that we could discuss his show, vision and perspective.
Adriana Teresa: What is the One Percent Show about?
Myles Little: As wealth inequality skyrockets around the globe, and everyone from the Pope to President Obama is weighing in, I created a project using documentary photography to examine the world of privilege. It touches on many parts of that world, from work to leisure to family.
AT: What is your goal with this photography exhibition?
ML: Simply put, I want to start a conversation about fairness. Is it fair, for example, that the interest alone that Carlos Slim makes off his fortune is equal to the average wages of 400,000 Mexicans?
AT: How can photography bring awareness to wealth distribution?
ML: Photography is the great democratic art form: everyone likes it at least a little bit. Moreover, by using beautiful, well crafted images by some of the best photographers in the world, I hope to seduce people into paying attention to a really important issue.
Varvara in Her Home Cinema, Moscow, 2010. Photo by Anna Skladmann
AT: Why is it important to understand wealth?
ML: Even though the number of people who are extremely wealthy is very small, they have enormous power over politics, the environment, trade, etc. And yet most Americans have very little understanding of just how rich that population is. For example: in 2014, the highest paid athlete in the world, Floyd Mayweather, made $105 million. In the same year, the highest paid hedge fund manager in the world, Kenneth Griffin, made $1.3 billion. And yet Mayweather is world famous, while for most people Griffin doesn't register at all.
AT: Who does this exhibition speak to?
ML: I want to reach as wide an audience as possible. If you are at all concerned that the top 1% owns half of global wealth, you'll find something interesting in this project. The issue of inequality, of course, affects everyone, not just the rich. While the top 1% of America experiences huge gains, the middle class continues to get squeezed, losing more and more of its members to poverty.
A man floats in the 57th-floor swimming pool of the Marina Bay Sands Hotel, with the skyline of the Singapore financial district behind him. 2013. Photo by Paolo Woods & Gabriele Galimberti/INSTITUTE
AT: In the past, photography has interpreted wealth from the perspective of poverty or absence. This show aims to present an alternative. Please elaborate.
ML: There is a long history of photography celebrating wealth and power (think of Roger Fenton's photos of Queen Victoria, or Slim Aarons' photos of 1960's Hollywood elite). And there is a long history of photography decrying poverty (think of Dorothea Lange's photos of Dust Bowl survivors, or Eugene Richards' photos of inner city slums). Some contemporary photographers like Martin Parr and Lauren Greenfield investigate privilege. I however tried to gather images that investigate and critique wealth in many different ways all around the world.
AT: Edward Steichen's 1955 exhibition The Family of Man argued for "the essential oneness of mankind,". This comparison suggests the opposite. Please elaborate.
ML: I have tremendous respect for the ambition and aesthetic of Steichen's exhibition, and I doubt I will ever do anything equal to it. But I find its "we're-all-in-it-together" thesis a bit naive. For example, did you know the 6 heirs to the Walmart fortune own more wealth than the bottom 40% of America? We are clearly not all in this together. I wanted to organize my show similarly to that show, while restricting it to just the world of privilege.
Maids prepare a room for a guest in a wealthy Kenyan household, 2011. Photo by Guillaume Bonn
AT: Can photography depict a tangible and visible description of wealth taking into account both poverty and richness?
ML: It definitely can. I've included some images that show servants in extravagant settings, like Guillaume Bonn's safari image, as well as his image of maids in a wealthy household.
Hollywood, California, 2007. Photo by Jesse Chehak
AT: In your perspective, is wealth distribution two-sided?
ML: Wealth distribution is not two-sided yet, but it is becoming more and more that way. This is showing up in many ways, including in the corporate landscape. As the New York Times wrote, shares of middle-market companies like Sears and J. C. Penney have suffered terribly in the past few years, while shares of both high-end companies like Nordstrom and low-end companies like Dollar Tree have done extremely well.
AT: What advice do you have for emerging Curators interested in photography?
ML: I would say one thing: if you have a day job and curate on the side, like I do, think of your project as a precious opportunity to totally own something, to make an uncompromising expression of a personal vision. Will this make it harder to get it shown? Of course. But that's where the grit comes in: I pitched my show to over 200 festivals, 100 galleries and 100 publishers around the world before I got where I am.
A street preacher in New York appeals to Wall Street to repent, 2011. Photo by Christopher Anderson/Magnum Photos
Learn more about Visura.co--the networking platform for photography and media.
Related
Popular in the Community