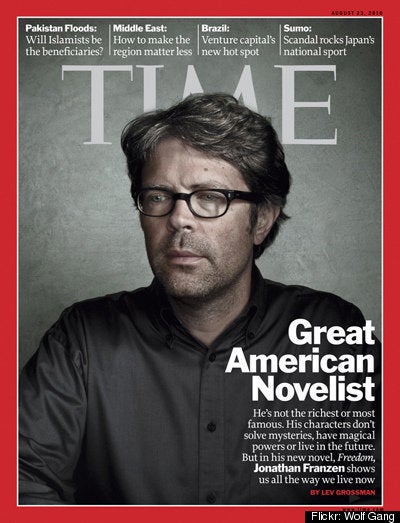 When writing sex scenes, there's often a fine line between lust and laughter. The Bad Sex in Fiction Award, presented annually by the British magazine Literary Review, highlights the "best of the worst" sex scenes published in literary fiction.
The judges hope "to draw attention to the crude, tasteless, often perfunctory use of redundant passages of sexual description in the modern novel, and to discourage it."
Here's an excerpt from Adam Ross's inventive debut novel Mr. Peanut, which the Literary Review editors felt crossed the line from "hot" to "not":
"Love me!" she moaned lustily. "Oh, Ward! Love me now!"

He jumped out from his pajama pants so acrobatically it was like a stunt from Cirque du Soleil. But when he went to remove her slip, she said, "Leave it!" which turned him on even more. He buried his face into Hannah's [vagina] like a wanderer who'd found water in the desert [. . . .]

[He] felt as thick as a Louisville Slugger [...] and he exploded quickly [. . . .]

"Hannah," he moaned, "I love you. Please, I'll do anything. I'll be better. Just tell me what you want."

"Oh, Ward," she moaned softly. "You still don't get it." She waited for him to roll off her.
"The judges felt that there was perhaps a simile too many in the passage, which segues awkwardly into a putrid expression of romantic love," judge Jonathan Beckman explained to me. "But it is funny."
Earlier this year, The New York Times praised Ross as "an author of prodigious talent." Beckman said that the scene from Ross's book was "certainly not the worst passage that was nominated."
The short-listed author who has gained the most attention this year is Jonathan Franzen, who displays a "propensity for innuendo which comes over a bit Benny Hill," Beckman told the Guardian.
The scene in Freedom that attracted the judges' attention was a phone sex encounter between two characters. While the passage is over-the-top in context, it becomes downright garish when excerpted -- so much so, in fact, that I couldn't bring myself to reprint even a sentence of it here. My favorite part, however, is Franzen's wonderfully descriptive phrase, "protruding pencil of tenderness." Use your imagination.
The rest of the nominees are:
The Slap by Christos Tsiolkas
The Golden Mean by Annabel Lyon
Maya by Alastair Campbell
A Life Apart by Neel Mukherjee
Heartbreak by Craig Raine
The Shape of Her by Rowan Somerville
The "winner" of the 18th annual Bad Sex in Fiction Awards will be announced on Monday. Past winners include such literary luminaries as Norman Mailer and John Updike.
"I'll be sore -- no pun -- if Mr. Peanut does not win this award," Ross tweeted.
Related
Popular in the Community