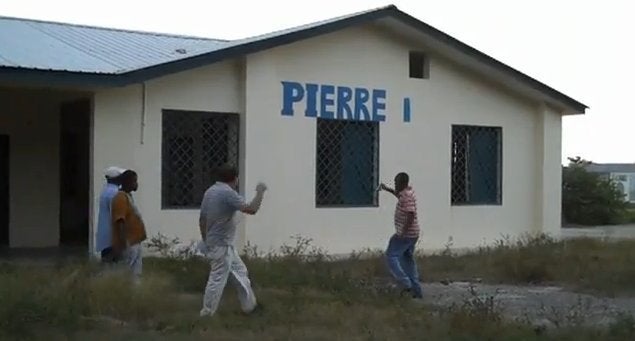 On the anniversary of the earthquake in Haiti last January, when upwards of 250,000 died -- more than in the Tsunami that devastated the Indian Ocean in 2004 -- a group of architects from around the world came together under the leadership of Noushin Ehsan, AIA, chair of the AIANY Global Dialogues Committee (AIANY GDC), to submit dozens of proposals for affordable housing to rebuild Haiti. Six final designs will be announced at a special reception open to the public, January 12 at the Center for Architecture in New York City. The collective name of these six final homes will be "Haiti Housing Collaborative."
Since the earthquake, a huge outpouring of humanitarian aid has been directed towards Haiti. However, the transition from relief to reconstruction has been slow. In an effort to support this rebuilding effort, the AIANY GDC's "Haiti Housing Collaborative" announced its Call for Collaborative Design in the fall to provide vernacular housing prototypes for construction across the various environments that compose Haiti's mountainous landscape (site).
Through this process, the AIANY GDC has made a commitment to become an agent of change through architecture and design. Their Haiti Housing Collaborative has been a collective effort to reach out to architects, engineers, designers and thinkers across the globe to donate their ideas.

Malaysia's Wallace Tan designed a family-style home to expand with the economy.
Using Skype to connect the panelists from around the world in December, after extensive deliberation and collaborative efforts, the Committee was able to choose 12 designs. Through the Charrette process, a panel of experts will further edit the submissions down to the most appropriate final six. In addition to cost-effective and replicable design, each home of Haiti Housing Collaborative must be both earthquake and hurricane proof.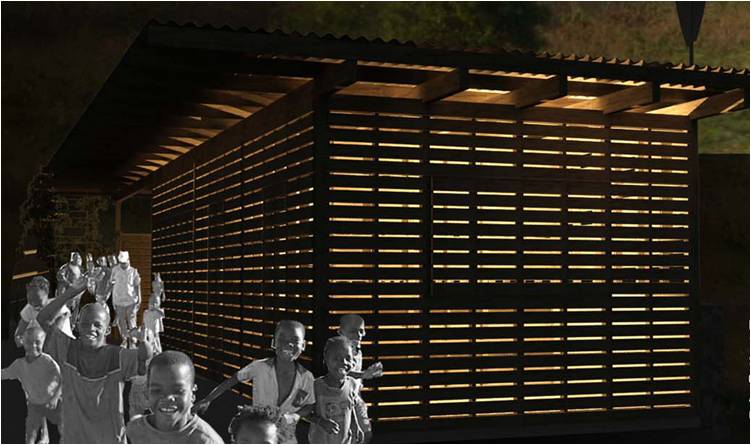 "Freehab" is a design concept submitted by Keith Hayes to use recycled materials to rebuild Haiti.
I spent part of Thanksgiving vacation visiting with Noushin at her signature Connecticut home (link), and she explained to me why she was involved: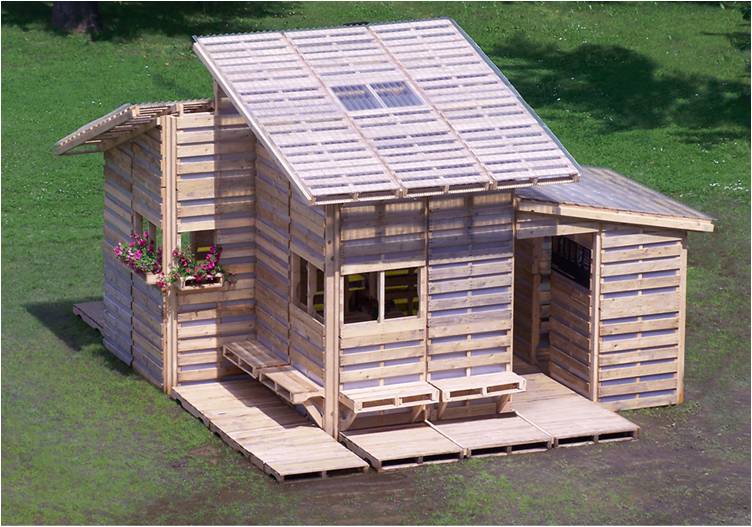 I-beam Design envisions a home constructed with discarded shipping pallets.
The Global Dialogues Committee of the AIA-NY became involved, Noushin explained because, as she put it, "The world is one and we are its citizen." As a member of the Baha'i Faith, this concept resonates strongly through her. She explained further:
The AIANY GDC is committed to the international exchange of knowledge and expertise on a wide variety of topics concerning architecture, urban design and city planning. I believe cities around the world have much to learn from each other and the Global Dialogues Committee is the AIANY's vehicle to orchestrate exchange of programs, exhibitions and other means of sharing information.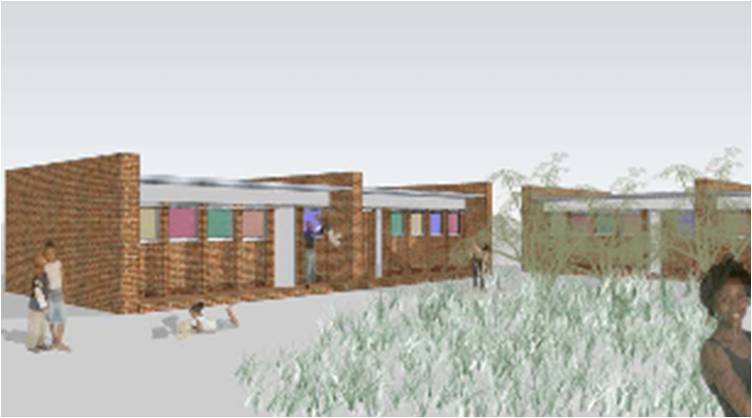 GCP Arquitetos submitted this design for Haitian housing from Brazil.
Noushin told me her own personal motivation:
I cannot stand by and watch one million people be homeless and do nothing. As a human being, I must do all that I can to assist these people. That is why my committee has worked so hard to reach out to fellow architects around the globe to come up with cutting edge designs that can be built in quantity at $1,000 a home. We allowed total construction of $5,000 per home for the first homes to be built - the model prototypes.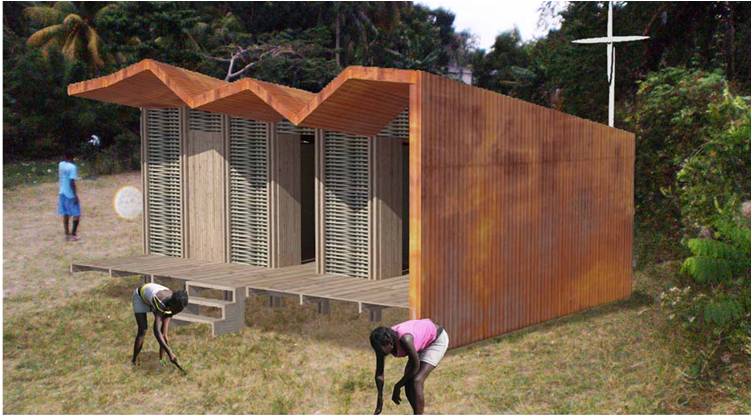 U.K. Joshua Doyle designed a home based on traditional wattle construction.
Depending on contributions, the homes will be built in Grand Goâve and Léogâne, both south of the capital Port-au-Prince. A third set may rise in Petite Goâve. Connections and contributions make both the home designs and construction possible. In Grand Goâve, the homes are planned to be built in cooperation with Humanity 4 Haitian Development. In Léogâne, through the planned International University Center Haiti, and in Petite Goâve hopefully through the cooperation of the Haitian-Amercian Relief Fund. Additional funds are needed to guarantee prototype construction on the various sites.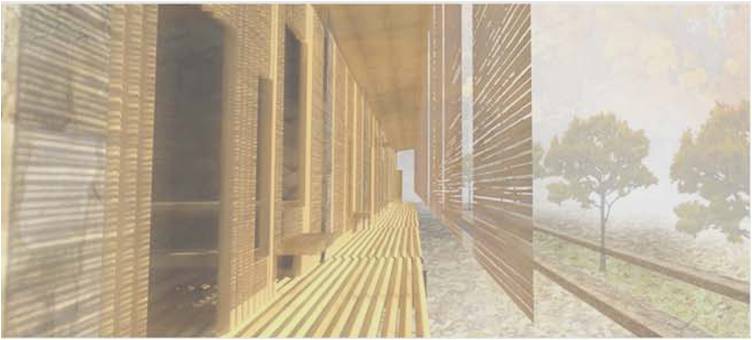 A submission from Xiaoxi Feng of China features bamboo construction.
The construction of these homes, desperately needed to meet the needs of Haiti's burgeoning tent cities, complete with cholera and political violence, depend on contributions from the public at large. Through the exhibition and fundraising event on January 12th at the Center for Architecture, AIANY Global Dialogues Committee strives to raise the funds so badly needed to begin immediate construction by the locals.

A team consisting of Arthur Rabinovich, RA, LEED AP, Alberto Anastasio, Sabine Feil, Omid Balouch, and Paolo Puliga envision small community clusters to rebuild Haiti.
Working in Haiti myself for more than a decade, I am familiar with the terrain there - and here. While I acknowledge donor burnout due to the economy and flood of bad news from Haiti, the Haitian people are still in total despair. It is incumbent upon the world to respond now. I am doing all that I can to assist AIA NY GDC: I will speak at the Jan. 12 event, and more importantly, attempt to raise funds to build one set of the model homes in Léogâne. We need you.
Noushin Ehsan and her team are moving mountains to bring these designs to life for the good of Haiti. Noushin is truly a thought leader and global citizen. But in the end, it is you our readers who can do the most to guarantee the safety and dignity of Haiti's people. Join us - and plan to contribute - the evening of January 12 at the AIA Center for Architecture by e-mailing Noushin.
Popular in the Community