In 1961 Buckminster Fuller put forth the clarion call to "make the world work for 100% of humanity, in the shortest possible time, through spontaneous cooperation without ecological offense or disadvantage of anyone." To meet this call he saw the need for a design revolution and answering this call is what the Buckminster Fuller Challenge is all about.
"The Idea Index 1.0 is a searchable database of ideas submitted by design pioneers and social innovators from all over the world," Says Elizabeth Thompson, BFI's Executive Director. "One project wins the Challenge, but many of the entries are very worthy of support and attention.It is our hope that in publishing this work on-line, we can develop interest in, and support for comprehensive approaches to addressing our critical issues."
I recently spoke with Thompson regarding the Idea Index, how it is best used, and her hopes for what it will achieve. Read her thoughts below, along with a sampling of just a few of the projects detailed in this year's entries into the Idea Index.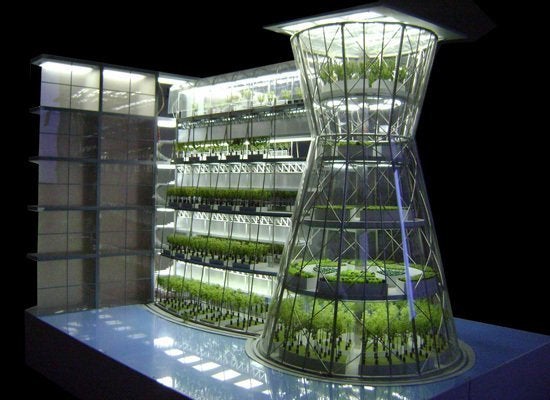 Buckminster Fuller Ideas Index
How do you suggest the average person could navigate through such a rich database of projects, to optimize their experience with the Index?
In its current incarnation (1.0), the best way to navigate the content would be to use the topic cloud to the right of the homepage. The cloud allows users to sort by specific interest. For example, click on "energy." You will be taken to a page featuring entries which address this topic. You can then choose to click on those entries that are marked "winner," or "finalist," to narrow your search and find those that are the best.
What are your most immediate goals for the Ideas Index?
We are determined to reach way beyond the current Challenge participants and those already familiar with our work. We have just been through a very intense research process with graduate students in library science and information design, studying with Professor David Walczyk at The Pratt Institute to re-think how to present this information in a way that would engage a wider audience.
What are your most ambitious hopes for the Idea Index?
Two immediately come to mind:
I have always envisioned the Idea Index paired with an international news service. When reports of our increasingly complex interdependent crises hit the news, a solution from the Idea Index is featured. Additionally, we see a tremendous need and opportunity to draw connections between ideas. No one is doing this in a comprehensive way.
We are very interested in identifying and catalyzing the synergies between initiatives. It is only going to come through a radical increase in synergy, cooperation, resource and information sharing and aligned design approaches that the kind of systemic change needed will happen on a scale big enough to turn things around quickly. Each year we see a tremendous opportunity to bring projects together through a facilitated process to catalyze this level of synergy. We are looking in to ways to visualize these synergies through the Idea Index interface. We need funding to make it effective.
Are there any identifiable trends in thought, based on entries from year to year?
We see a steady increase in the understanding and application of a systems approach to design, which is encouraging. We are seeing the frameworks and language we use to describe this approach increasingly sampled by other organizations and the media and this too is very encouraging. It means we have to work just slightly less hard to get people to understand the approach we are championing -- ultimately this means those who are actually engaging in this work might have less of an uphill battle to get people to understand and fund the incredible work they are doing.
Popular in the Community