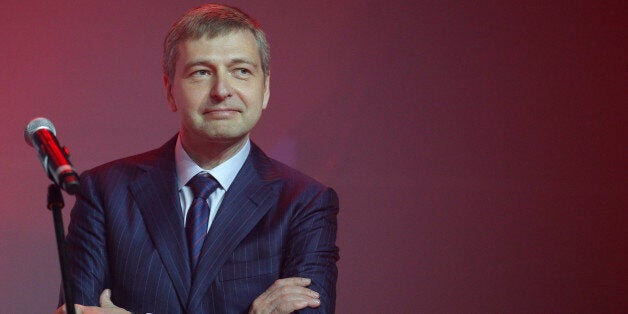 HIGH DRAMA IN SUNNY MONACO THIS MORNING, where Dmitry Rybolovlev, the Russian oligarch who is the subject of my article for the December/January issue of T&C, was "questioned" by police for an hour and a half, along with his glamorous young lawyer Tetiana Bersheda.
The locals can talk of little else, since in Monaco -- population 37,831 -- it's not everyday that the guy who owns the local soccer team (AS Monaco), lives in the principality's most expensive apartment, and is besties with Prince Albert gets summoned for a q and a by local prosecutors.
The oligarch is dismissing the whole thing as procedural, Bersheda tells me, but Frank Michel, the lawyer who filed charges on behalf of Tania Rappo (close friend-turned-enemy of Rybolovlev) of tampering with police evidence and invasion of privacy tells me it's serious. "Rybolovlev will be charged," Michel says, "and then there will be a trial involving one of the most powerful men here. Monaco has never seen the like."
Perhaps, but there's already much about Dmitry Rybolovlev's story of which we've never seen the like.
The billionaire, who is only 48, has in his lifetime faced down murder attempts, a year's imprisonment in Russia, a divorce ("the world's most expensive") so nasty it involved the arrest of his now ex-wife, and now is embroiled in the art scandal of the year, in which he claims he was duped for well over $1 billion by intermediaries he trusted. This is the case that's riding towards trial in Monte Carlo and in which he's been accused of evidence manipulation. (He denies this.)
Unsurprisingly (he is a Russian oligarch), he doesn't speak to the media too often. But for us he made an exception. Below he explains exclusively to T&C how he found himself at the center of so much international controversy: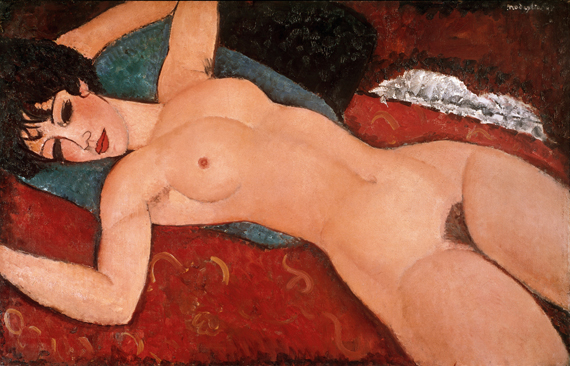 Getty Images
DMITRY RYBOLOVLEV SELDOM gives interviews. The 49-year-old Russian--one of the richest people in the world, with a net worth estimated at $8.8 billion--is notoriously private, and also notoriously security-conscious, perhaps because back in the 1990s, while building up Uralkali, one of the world's largest fertilizer companies, he survived a year in a Russian prison and several murder attempts.
To be greeted by a Russian-speaking security team at La Belle Epoque, Rybolovlev's Monaco residence (reportedly the most expensive apartment in the world, worth $323 million), is not a surprise, then. The three-story penthouse also happens to be the scene of Monaco's most infamous murder, that of the Lebanese-Brazilian banker Edmond Safra, who was killed in a botched arson attempt by one of his caretakers in 1999. British developers Nick and Christian Candy subsequently renovated the manse to resemble a modern Versailles. My heels click-clack on the marble floors as a pleasant but pale aide-de-camp ushers me into the living room, where Rybolovlev's young lawyer, Tetiana Bersheda, tall and thin, with diamonds around her neck and wrist, soon comes to fetch me.
"Mr. R would like to meet you in his office," Bersheda says. "It's cozier." We walk down the hall and confront a wooden door without handles. I pause. It slides apart as if we're in a James Bond movie, and behind it stands Rybolovlev with an unexpectedly warm smile. He's slim and dressed in a crisp blue-and-white-striped shirt, charcoal pants, and black velvet slippers--a signature Russian touch. "Thank you for coming," he says. He looks younger than in photographs, and softer, perhaps because he's not wearing his usual rectangular metal-rimmed spectacles.
The room is oval and intimate. He sits in an armchair, back to flung-open French doors, the yacht-filled harbor of La Condamine beyond. Curiously, since Rybolovlev is the owner of one of the world's most valuable art collections, not a single work of art is on view. However, books, mainly on business and soccer, line the shelves. When I point out one by Donald Trump, he laughs. "I've never read it," he says. "It was put there by the Candy brothers." I sit on the sofa close to Bersheda, who is going to translate. Rybolovlev's trust in the glamorous, brainy 31-year-old lawyer is obvious. They met six years ago in Geneva, where she worked for a law firm that he had retained. He asked her to work for him and she refused, but subsequently she set up her own firm, of which he is now a major client. She and I met last summer at Art Basel, where she gauged whether he should talk to me.
Rybolovlev ultimately invited me to La Belle Epoque because he has a story to tell, or rather explain. For the last year he has been at the center of the most astonishing scandal in the art world in years, an alleged billion-dollar fraud that has dealers, artists, and collectors sweating. At stake may be not just the money of an angry and very powerful man intent on recouping his losses but the thing the art world values more than anything: the freedom to operate in darkness.
Briefly: On New Year's Eve 2014, Rybolovlev found himself at the Eden Rock St. Bart's eating with Sandy Heller, a New York art consultant who advises many hedge fund managers. Somewhat obliquely Heller said, "It looks like you bought the Modigliani [we sold]." He was referring to Reclining Nude with Blue Cushion, one of the artist's most famous canvases, painted in 1917. The painting had belonged to Steven A. Cohen, the founder of SAC Capital Advisors and also one of the richest men in the world.
________________________Read more from Town & Country.________________________Until then Rybolovlev, who is known for a certain froideur, had always avoided discussing his art collection, which includes masterpieces by Picasso, Leonardo, Rothko, Gauguin, Matisse, and Rodin. But he had begun to wonder, he says, whether he had been overpaying the man in charge of his acquisitions, and he was beginning to feel a gnawing anxiety familiar to major collectors--namely, that he was not in the driver's seat of a collection purchased in his name. Art world middlemen--whether private dealers, art advisers, or people seeking a commission for setting up a deal--hold disproportionate power in this incestuous industry, which is largely unregulated and in which enormous deals frequently take place with little paperwork and behind closed doors. Often these middlemen know crucial elements of a deal that their billionaire patrons don't, such as the selling price of a painting. (In real estate the equivalent would be if a broker could conceal the sale price of a house--and the size of a commission.)
So, with the help of a girlfriend who speaks better English, the potentate asked Heller, "What price did you sell it for?" The answer: $93 million, $25 million less than Rybolovlev's trusts had paid for it. Chuckling, Rybolovlev tells me his fellow diners at the Eden Rock "thought I was having a stroke." Less cheerfully he says it was the worst New Year's Eve of his life. Within minutes he was on the phone to Bersheda. For years, according to Rybolovlev, he believed he had been paying the middleman who had sold him the Modigliani (above)--as well as 37 other museum-worthy paintings--a commission of 2 percent (in other words, about $2 million for the Modigliani, not $25 million). He was now realizing every collector's worst fear: He had been fleeced, and the question was, for how long and how much?
A day or so after New Year's, Rybolovlev asked to meet Heller again. The two men went through the Russian's entire collection, with Heller giving an estimate of what he believed was each item's true value. His appraisal would shake the oligarch, and within days Bersheda would file a criminal complaint in Monaco.
A month later the Monte Carlo police arrested one Yves Bouvier, 52, Rybolovlev's longtime procurer of masterpieces, as Bouvier rang the buzzer at La Belle Epoque. A Geneva businessman described by Vanity Fair's French edition as "Swiss to the core," a man who "shuns both the mundane and the extravagant," Bouvier was well known in art circles as an art transporter and as the owner of mysterious storage facilities known as free ports--not as an art dealer or broker. He had been summoned to Monaco ostensibly to complete a long-delayed deal for his Russian patron, but he wound up in a jail cell instead, facing allegations of fraud and money laundering and the possibility of a long prison sentence.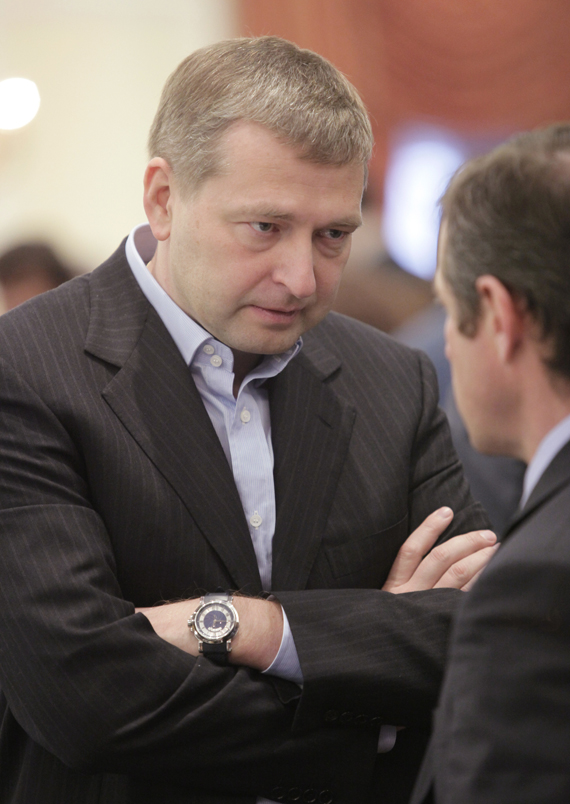 Getty Images
The police also arrested Tania Rappo, a charismatic Monaco socialite whom officers interrupted in the middle of a massage. Once a member of Rybolovlev's inner circle, Rappo and her husband Olivier, a retired dentist, had dined with the tycoon and his parents only days before. Now facing charges of money laundering, she would later tell me over dinner how the oligarch had plied her with drink as they chatted in his penthouse.
Both Bouvier and Rappo would deny the charges, hire lawyers, and spend the following months telling their stories to the media. Bouvier's defense was simple: Yes, he had charged astronomical markups to his client, but, as he told Vanity Fair, "I did not act as intermediary but as the owner [of the art]. I had a right to a profit; it's the law of busi- ness." (Bouvier refused to answer questions for this article.)
Rappo's defense was even simpler: Yes, she had collected commissions from Bouvier on the paintings he had sold to Rybolovlev--an amount Rybolovlev estimates to be $100 million altogether--but she claims not to have sought them, and she says Rybolovlev "never asked."
"[If ] he would have asked me," she says, "I would have told him." The question echoing around the art world is how one of the world's richest, toughest investors--whose trusts own the penthouse at 15 Central Park West (bought for $88 million in 2012 and occupied by his daughter Ekaterina, a college student at the time); two entire Greek islands (Sparti and Skorpios, famous for hosting Jacqueline Kennedy's wedding to Aristotle Onassis); the Maison de l'Amitié (a Palm Beach mansion bought from Donald Trump for $95 million, which Rybolovlev reportedly intends to demolish due to mold problems); a $20 million property on Kauai bought from Will Smith; a $100 million yacht; homes in Gstaad, Geneva, Paris, and Monaco; and AS Monaco, the soccer team--could make himself so vulnerable. Was he, like many new billionaires, in such a hurry to build a glittering collection that he failed to "learn art," as experienced patrons know one must to avoid overpaying? The art market is often described as insider trading conducted by a small but sophisticated network of "experts" who prey upon the naïveté of the nouveau riche. Did Rybolovlev, a famously shrewd and strategic investor, underestimate its ability to confound and deceive? Until now he hadn't talked.
At our meeting at La Belle Epoque I put it to him: Had he been conned or was he negligent? The answer, he explained, went back to the early 1990s, before he and his family fled Russia. After the fall of communism, Rybolovlev, who originally trained as a cardiologist, switched to finance and became one of the first securities traders in Russia. One of his first moves as a financier was to take a majority stake in Uralkali, the former Soviet fertilizer monopoly, which subsequently increased its productivity five-fold. Boris Yeltsin was president. The economy of Russia was melting down. The rule of law had all but disappeared, and Uralkali's success made Rybolovlev a target. To protect himself from ambushes he sent a fleet of identical cars with identical license plates registered in his name into Moscow; he also moved Ekaterina and his wife Elena to Geneva.
In 1995 one of Rybolovlev's business partners was shot and killed in Moscow; Rybolovlev was imprisoned for ordering the hit and spent 11 months in jail. The charges were later dropped, but according to Rybolovlev the experience changed his outlook. He had "risked my life to make a fortune." He was going to "protect every cent."
He soon joined Ekaterina and Elena in Geneva. However, in their new home, despite their vast wealth, the Rybolovlevs were isolated. Although Elena eventually learned to speak fluent French, her husband "was always distracted by business. I couldn't clear my mind," he says. One of the first friends they made was Tania Rappo, the wife of their dentist, who happened to mention that his wife spoke Russian. (Rappo comes from Bulgaria, where the language is spoken by about a third of the population.)
"We had a sincere friendship," Rybolovlev says. The two families vacationed together, with the Rybolovlevs often treating the Rappos to trips on private airplanes and their yacht. When Elena gave birth to a second daughter, Tania was asked to be godmother. Meanwhile the Rappos escorted the Rybolovlevs as they began making the rounds, helping them get into an exclusive golf club and chaperoning them to society events. As the Rybolovlevs expanded their real estate empire internationally, Tania Rappo also introduced Rybolovlev to real estate brokers abroad (at his request, she says).
Around 2003 the Rybolovlevs decided to build an art collection--"the best in the world," Dmitry has been quoted as saying. They had recently moved into a house with light fixtures for art displays, and with the help of Rappo they were making inroads among a Western European elite that spent its considerable wealth on art. Rybolovlev soon settled on his first acquisition: Le Grand Cirque, one of Marc Chagall's many beloved circus paintings. (The previous owner of the house, who had left the fixtures, owned a Chagall.) He consulted several dealers, and the best price was $8 million, according to Rappo. However, she came up with a way to eliminate the dealers and buy directly from Le Grand Cirque's owner, lowering the price by more than $2 million--and, pivotally, bringing Rybolovlev into contact with Yves Bouvier.
Over the last decade, economic forces on a global scale have overrun the art world--visibly to all, in the case of the gargantuan bids casually tossed out at the evening sales, but all but imperceptibly (except to a tiny and in-the-know elite) in other areas--and no one has been more at the center of it, or better epitomized its drive for concealment, than the canny Bouvier. In Switzerland a business owned by Bouvier's family, Natural Le Coultre, is one of the country's oldest transporters of goods, formerly of all kinds but since the 2000s of fine art exclusively. The shift in strategy was not coincidental. As the Economist and others have pointed out, "collectibles [such as art] have outperformed stocks over the past decade," aided in part by the world's string of financial crises. In fact, for some ultra-wealthy individuals art has become the asset of choice, for not only does a Modigliani nude hold or increase its value, it is an easy asset to move or hide.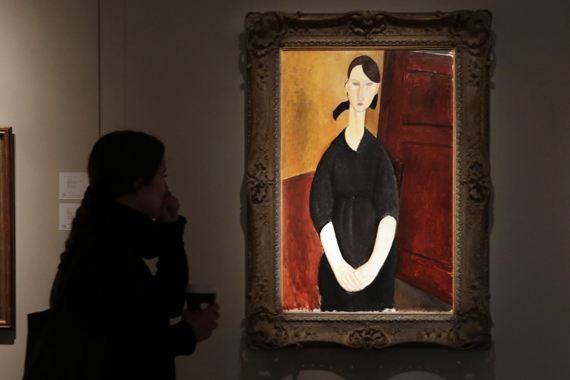 Associated Press
Over the years Bouvier has shifted his core business from art transportation to building and operating vast, secretive high-tech fortresses used for storing not just artworks but cars, wine, coins, and furniture. Such repositories, known as free ports, have existed for centuries, but until quite recently their primary purpose was to hold raw materials in transit--a shipment of soybeans, say. They were found primarily in transit zones, such as airports and canals, and they usually enjoyed one of the benefits of existence at the jurisdictional margins: tax and duty freedom.
For the collector who sees his 1961 Petrus not as something to drink but as an asset to hoard and potentially sell, Bouvier offered an invaluable service. Items could not only be stored behind the free port's seven-ton doors, surrounded by laser trip wires and vibration detectors, they could be shown to other collectors there and traded or sold without moving an inch--and taxed only if they left the free port. Perhaps the most attractive aspect of all is that such transactions could take place beyond the prying eyes of a district attorney or a private investigator tracking down assets in a divorce battle. (As a result, many in the art world worry about a tendency for free ports to become "art cemeteries." The world's largest free port, at Geneva Airport, is said to hold as much art as the Louvre.)
Chagall's Le Grand Cirque was stored in the Geneva free port, and Rybolovlev took Rappo with him to view it. Rappo has since said that she remembers that Bouvier appeared in person to greet them and was attentive. Rybolovlev claims to barely recall this. "If he had approached me, I would not have wanted to know him," he says, citing his habit of shying away from anyone trying to solicit his business.
What happened afterward is important, because whatever their disagreements, Rybolovlev and Bouvier agree that the nature of their relationship--whether Bouvier was an agent working for Rybolovlev on a commission basis or an independent art dealer who bought and sold works for himself, freeing him to charge any markup he liked--was never codified on paper. Rappo says that shortly after their encounter at the Geneva free port, Bouvier called her to ask her to arrange a follow-up meeting.
"I think I can be useful," Rappo says Bouvier told her. Rybolovlev "jumped," she says. "He was really very happy." According to her, the oligarch recognized that Bouvier had some of the best art in the world sitting in his Geneva warehouse. Rybolovlev, for his part, says he scarcely remembers his first meeting with Bouvier, and he took the meeting only because Rappo encouraged him to. He found Bouvier "a regular, likable man," different from the stereotypical smooth-talking art dealer. And because Rappo, whom he trusted "totally," had brought them together, Rybolovlev agreed to work with him for, the oligarch claims, a fee of 2 percent--which Bouvier denies, saying that amount was merely for transport and administrative costs.
At first Rybolovlev collected slowly, buying a handful of works, including a Monet water lily painting, Gauguin's House of Hymns, three Picassos, and three Modiglianis. After 2009, however, the pace quickened. Rybolovlev was no longer interested in decorating his walls with museum pieces, he says, perhaps because the walls themselves were a subject of dispute.
In 2008, Elena Rybolovleva, Dmitry's wife of 24 years, whom he met on the first day at medical college back in Russia, filed for divorce, citing adultery on an industrial scale, including parties aboard yachts at which Dmitry shared "young conquests with his friends and other oligarchs." ("He was not a model husband," a spokesman for Dmitry later told the New York Times. "Mr. Rybolovlev never denied the infidelities, but the wife knew about it for many years and passively accepted it.") In the wake of what would become an exceptionally acrimonious divorce battle (which included Elena's being arrested in Cyprus for allegedly stealing a $28 million diamond ring she later proved her ex- husband had given her while they were still married), Dmitry began seeing art as an investment for his daughters' futures, he says. He subsequently started moving the collection into vaults (trophy works by Matisse, Klimt, Rodin, and Magritte by now had joined the stockpile). The art was owned by trusts, which, Elena complained, were designed to thwart her access to the couple's fortune in divorce court. The divorce (which, Dmitry confided exclusively to T&C, was finally settled in October for an undisclosed amount) was at one time famous for being the most expensive in the world, after a Geneva judge awarded Elena half of her ex-husband's fortune, some $4 billion.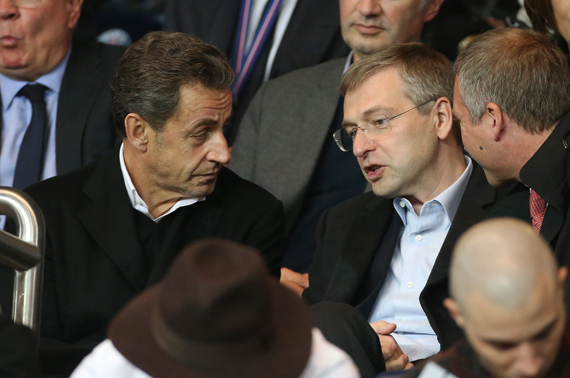 Getty Images
Rybolovlev now says he didn't want his marriage to end--nor, he felt, did Elena. He believes it could have been saved, but Rappo, whom Elena was close to, "pushed her"--his words--not to reconcile, because, he says, Rappo (and Bouvier, with whom he believes Rappo had formed a secret partnership) wanted "the story of my divorce" to cover what he calls Rappo and Bouvier's unfolding scheme. That alleged plot, which Rappo and Bouvier deny, involved defrauding Rybolovlev--hiding from him the enormous markups on the masterpieces he was acquiring through them--in order to finance an ambitious expansion of Bouvier's free port empire. And Rybolovlev, even if he found out, would have no choice but to go along.
"They assumed wrongly," Rybolovlev says, "that because of my divorce my interests would be in line with theirs. They assumed I wouldn't want to be open about my collection--ever."
Bouvier's plans were ambitious indeed. After the 2008 financial crisis, the Obama administration launched an attack on banking secrecy laws around the world, leading to an exodus of foreign cash from Swiss banks and increasing the allure of hoarding Picas- sos inside humidity-controlled vaults. Bouvier announced plans to build the largest, most technologically sophisticated free port ever, in Singapore, where the art protection laws were even more relaxed than Switzerland's. Not long afterward he announced the construction of another warehouse, in Luxembourg.
Rybolovlev, meanwhile, was only getting richer. In 2007 Uralkali floated on the London Stock Exchange and became the most successful Russian IPO ever. Less than a year later the Putin regime--which is notoriously antagonistic toward Russian oligarchs living abroad, particularly ones whose fortunes derive from buying post-Soviet assets on the cheap--summoned him to a meeting in Moscow, where Rybolovlev was informed that the Kremlin was reopening a potentially bankrupting investigation into the collapse of a mine belonging to Uralkali. Understanding the government's interest in his company and that his days of owning it were numbered, Rybolovlev cashed out, leaving his estimated net worth somewhere between $8 billion and $13 billion. He then focused on trolling the world for other investments. In 2010 he moved to Monaco, his trusts buying La Belle Epoque. His trusts also bought a majority stake in the AS Monaco soccer team in 2011. And in 2012 a broker recommended by Rappo sold his trusts the penthouse at 15 Central Park West. Rybolovlev says that Rappo called him as the deal was closing. "I've been offered a commission of $100,000," she told him. "Would you mind if I accepted?"
Tetiana Bersheda warned me that I would find Tania Rappo "captivating." After I meet her in her lawyer's office, atop a creaking staircase in a building near the Fairmont Monte Carlo, and later at dinner, accompanied by her husband and her lawyer, at an outdoor French restaurant, I cannot deny it. Dressed casually in a black halter top, jeans, and heels--as well as big pearl earrings--Rappo looks far younger than her years. One of the first things she tells me--then repeats again and again--is that she and Bersheda never got along. Bersheda was always kept away from the art collection, and one senses how much the rivalry between these two women plays a role in the case.
At the restaurant Rappo, who speaks eloquent English as well as French, Russian, and her native Bulgarian, chain-smokes throughout the evening, and although she orders champagne, she scarcely touches it, preferring to talk, talk, and talk. Both her husband, a handsome, quiet man, and her lawyer, "Maître Michel," occasionally interrupt, telling her, "Tania, no, don't say that," but clearly Rappo is not a woman who is told what to do.
Her story, essentially, is that Rybolovlev is using her and Bouvier as pawns. "You cannot understand the story of the art," she says, waving her cigarette, "unless you understand the story of the divorce."
Her tale begins, naturally, with a call at four in the morning from Elena in 2008. "Crying like you cannot imagine, she said, 'Can you please come?' I say, 'Is somebody dead?' She says, 'No, but please come.' So at four I wake up, I get my car, I go to the hotel." There Elena tells her that by accident she came across documents on Dmitry's computer containing the passport information of various guests visiting the Rybolovlev yacht, including many "girls" and Dmitry's mistress at the time. This, Rappo says, was the event that triggered the divorce--Elena filed within weeks. (Inciden- tally, aside from advising Elena to consult a lawyer, Rappo denies hastening the breakup. "I tried for about two years to put them together," she says. It was Dmitry who made reconciliation impossible, she claims: "From the very beginning he said, 'Tell her she will have nothing.'")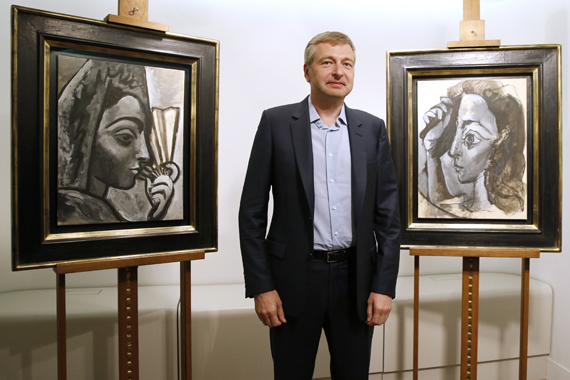 Getty Images
For the next few years Rappo's relationship with Rybolovlev was status quo. It was not a friendship, she says: "I had affection for her. I never had affection for him... He's a block of ice." However, she continued to be a liaison between Rybolovlev and Bouvier; and she continued to receive introduction fees from Bouvier, an arrangement for which she says she received around 5 percent whenever a deal closed. She and Elena stopped speaking for a reason Rappo won't divulge.
Last year, when she found out Elena had been arrested, she says she got nervous; she calls the event a turning point in her relationship with Dmitry. (If so, Rybolovlev says he didn't notice--Rappo still showed up for events he held.) The arrest had taken place during a visit to Cyprus, where Rybolovlev has considerable financial assets, including at one time a large stake in the country's biggest bank. Rappo says Rybolovlev told her, "There are three places in the world I can do whatever I want. One is Cyprus, one is Skorpios, and the other is Monaco." And she claims he had Elena arrested--even though she spent only a short while in custody--to scare her into dropping her lawsuits (filed in several countries) in pursuit of her ex-husband's money.
"To put the mother of your two children in prison just not to give her money--what kind of person is that?" Rappo says. "This is the style of Mr. Rybolovlev, and that's exactly what happened to us. He wants to humiliate people and put such stress on them that they give up." (Rybolovlev brushes all this off and says Elena cannot stand to hear Tania Rappo's name.) I put it to Rappo: Why would Rybolovlev target her and Bouvier if not for the money he says they owe him?
"There is a saying in French: When you want to get rid of your dog, say it has rabies," Rappo says. "He wanted to discredit Bouvier." And as for his putative vendetta against Rappo? She alleges that Rybolovlev and his lawyers have gone after her and not just Bouvier because they "must find a way to link the case to Monaco. The paintings were not sold here."
At one point I ask Rappo if, knowing Rybolovlev as well as she does, and after all she has gone through, she is ever afraid of him. "Afraid is not the word, but you feel danger," she replies.
Monaco is tiny--barely three-quarters of a square mile--and densely populated, holding almost 40,000 people inside that area. It was hard to imagine, but a few blocks from the restaurant where I met Rappo was the Rybolovlev penthouse.
"Tania is at the heart of this story," Rybolovlev tells me when I meet him at La Belle Epoque. "She was a friend, not a business associate. But the friendship was an illusion."
Rybolovlev says he heard through the grapevine that Rappo had gotten richer, acquiring apartments in Paris, London, and Monaco during the years he had known her. Her explanation, he says, was that she had come into a windfall thanks to her family's sale of real estate in Bulgaria. Rybolovlev also said she had given money to Bouvier to invest in the Singapore free port (which Rappo denies), and Bouvier had made her a fortune.
But his suspicion was not triggered until Bouvier came to Rybolovlev in 2013 and 2014 to shop two paintings, first Salvator Mundi, a recently discovered Leonardo for which he wanted $127 million, and then No. 6 (Violet, Green and Red), a prized Rothko for which he requested $140 million. Rybolovlev told Bouvier that the family trusts would pay for the Rothko only in installments while Bouvier sold other works, including a Modigliani sculpture Rybolovlev had owned since 2012. Bouvier seemed to have trouble finding a buyer for the Modigliani--or "anything!" Rybolovlev says.
And then Rybolovlev found out about a New York Times article he had missed from months earlier reporting that the Leonardo he had purchased for $127.5 million had been sold not long before for only $75 million to $80 million. The piece also stated that many experts thought the work had been done by an assistant in Leonardo's studio, not the artist himself.
Rybolovlev says he asked Bouvier about the article directly and Bouvier brushed it off, telling him dealers never give correct sale figures to journalists. He insisted the pieces would sell in time.
Rybolovlev's suspicion lingered, which is why when Sandy Heller mentioned the Modigliani in St. Bart's a month later, Rybolovlev asked him how much he had sold it for, something he ordinarily might have been reluctant to ask. (He says Bouvier asked that their transactions be kept confidential for fear that combining art dealing with art storage would be seen as a conflict of interest, a practice the art dealer Larry Gagosian has indeed criticized.) As he sat there stunned in the Eden Rock din- ing room, he says, realizing how much he had overpaid, his first reaction was, "I wanted to call Tania and ask her, 'Do you know what Yves is doing?' "
But then, according to Rybolovlev, it struck him that Rappo always seemed to know what Bouvier was doing. Since the very first moment of the relationship, she had been there for nearly every meeting with Bouvier and every viewing in the Geneva free port.
According to Bersheda, the criminal complaint she filed last year was against Bouvier only. Rybolovlev was already hurt and angry, but the serious pain came, he says, when he heard that investigators had found commissions from Bouvier in Rappo's bank accounts going back to 2004. Rappo knew Rybolovlev to be reserved and wary, he says. He let his guard down around Bouvier because he trusted her. At that point he began to see Rappo, not Bouvier, at the center of the spider's web. Their falling out has led him to ask what he calls "difficult philosophical questions." Had it not been for the dentist's wife he would never have gotten involved with Bouvier.
Rybolovlev says he did not know what was going to happen to Rappo or Bouvier. "I didn't know the police would arrest them then," he says in answer to their accusations of a sting at Rybolovlev's apartment. The police had asked him to act normal, he claims, but "I needed vodka to get through it." Rappo, he says, was her usual, effervescent self, chattering about the beauty of the Rothko and pressuring Rybolovlev to buy it.
Both Rappo and Bouvier argue that the Monaco prosecution (which is heading toward trial) is in Rybolovlev's pocket. Rappo has protested that her right to due process was violated. ("You can't just go and look in the bank accounts of somebody," she says.) Rybolovlev brushes this off.
The truth, he says, is that he just wanted to hear Rappo say, " 'I did it. I'm so sorry.' I might have forgiven her," he says. Instead, when they were face to face in the Monaco jail after she had been arrested, he claims she denied everything.
"It's easy for [Bouvier and Rappo] to paint me as the stereotypical Russian oligarch," he says. But if he were so interested in hiding his assets from Elena, he says, why would he announce to the world that he had been the victim of a multibillion-dollar scam, in the process letting it be known how much his trusts had overpaid for each of his artworks?
"They underestimated me," he says.
I ask him if, in the wake of all the misery he claims was inflicted on him by a woman he came to depend on because she spoke Russian, he is thinking of finally learning a new language. Laughing, he says he is trying, but it isn't going well.
Support HuffPost
The Stakes Have Never Been Higher
Related
Popular in the Community