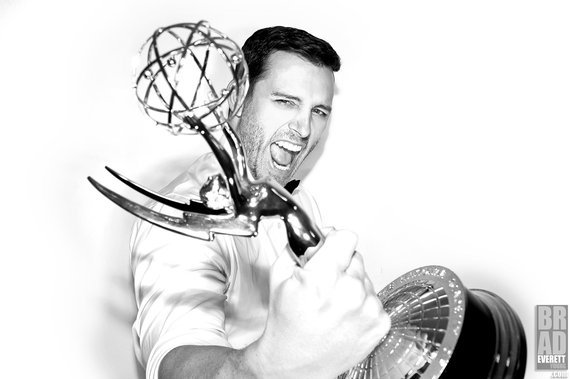 (Actor Eric Martsolf (Eric Brady). Martsolf won a Daytime Emmy for this role. Photographer: Brad Everett Young)
This past November, another milestone happened in the entertainment world. Days of Our Lives officially marked its 50th year on air. The NBC soap premiered on November 8, 1965. Throughout the years, it entertained millions as they watched the trials and tribulations of the residents of Salem. All the families from the Horton's to the DiMera's have seen their fair share of drama and betrayal. Yes, at times the storylines were out there, but this was the allure that helps attract audiences, both new and old, on a daily basis.
For many actors being on a soap opera is a launching point. In fact, many well-known actors and actresses first appeared in this genre before moving on to bigger things. The list is actually pretty lengthy, so I suggest looking it up later. Still, any actor who appeared on a soap for any length of time will tell you one thing: Being on a soap opera is hard work.
While many prime-time shows tape a certain amount of episodes and only part of the year, soap operas' premiere a new episode almost every single, Monday thru Friday. There are a few times a year that a new episode does not air during the typical work week. This tends to be due to sporting events, major news events or some holidays. However, this is still hundreds of episodes a year, a feat that only talk shows and news broadcasts can match. During this time the actors must memorize in some cases 40 pages of dialogue or more a day and the cast and crew work very long hours as they maintain a budget while still pumping out new episodes and creating new storylines that they hope the fans will enjoy.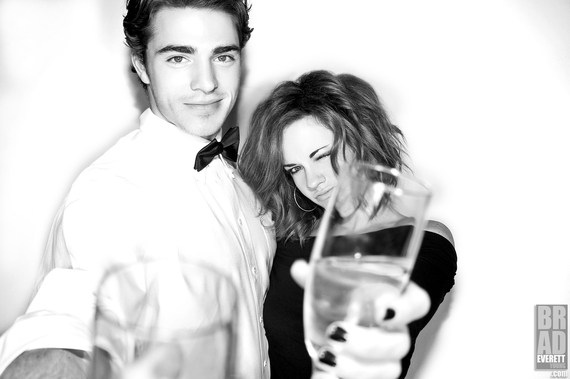 (Actor Spencer Neville (Derrick) and Actress Molly Burnett (Melanie Jonas). Photographer: Brad Everett Young)
I first dipped my toe into the soap world, a few years ago. After clicking around on YouTube one day, I came across a storyline about two characters named Will Horton and Sonny Kiriakis known to fans as "WilSon." After watching a clip, I was a little intrigued and to my surprise, I found many of the clips in-order of this storyline posted on a few fan channels. The storyline was fairly new so I was able to binge-watch the clips in a day or so. Later I wrote about the storyline and also wrote about the mere fact that I never watched a soap before, (You can read it here) I hit submit and went on with my day.
To my surprise, after it got published, a tidal wave of support flooded in. People were ecstatic, which at the time, this novice fan was confused and little overwhelmed. However, it became abundantly clear: Soap opera fans, (whichever one or ones they watch) are passionate. Like boy band/pop star passionate. They have watched their soaps in some cases decades. They have followed their favorite storyline, characters, and have gone-through the head-aches and heartbreaks along with the characters. They travel to fan events all over the country and sometimes internationally to meet their favorite stars in-person. They are vocal when they love something on the show and vocal when they hate something (even more so with social media). Overall many have formed a community (a "fandom" one could say) that resulted in friendships with each other and members of the cast.
As someone who has observed the soap world, it is time both the entertainment industry and the public give a little more respect to soap stars. I won't say they demand respect (I can't and won't speak for them), but I have observed that some members of either the entertainment world or the general public look down upon these hard working individuals. Why? I am not sure. It could be due to the outrageous storylines (yet some prime-time storylines can be even more out there) or even the time these shows are on. It could also appear to an outsider as easier work compared to other forms of entertainment, but in this case, appearances are deceiving. Regardless of the reason, it is important to remember that like many in the entertainment industry, these actors and actresses work hard to produce a product for the public to enjoy. While some will go on to bigger opportunities, others will not and that's okay. So congrats to Days of Our Lives on hitting this milestone. While it shouldn't take a milestone (like the 50th Anniversary) to realize how hard you all work, it is a perfect time to be reminded.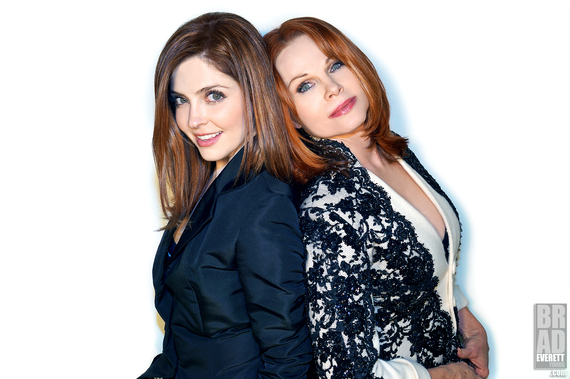 (Actress Jen Lilley (Theresa Donovan) and Actress Patsy Pease (Kimberly Brady). Photographer Brad Everett Young)
REAL LIFE. REAL NEWS. REAL VOICES.
Help us tell more of the stories that matter from voices that too often remain unheard.