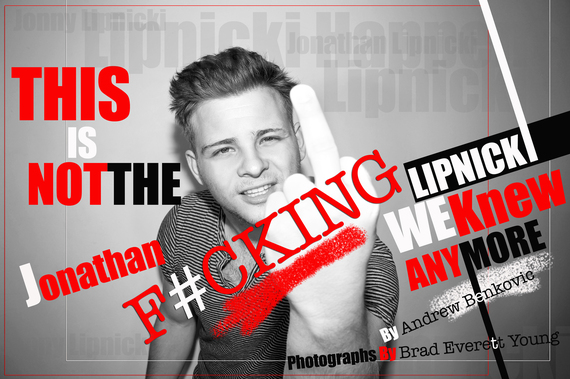 There is one thing Jonathan Lipnicki wants to make clear: He is no longer 6 years-old. In fact, the actor turned 25 last October. Many remember Lipnicki as the lovable child star in such movies as Jerry Maguire , Stuart Little (1 and 2), and The Little Vampire. However he has been busy and according to Lipnicki, has a few projects in post-production.
"I have had an amazing 2015 and I am really excited to continue working. I shot five things this past year and I am beyond grateful and excited." His upcoming roles vary, but Lipnicki believes his role of Franklin Hope in the film called Loserville that will be most surprising to audiences. "It's very different from who I am in real life. It was a blast playing such a wild character." He says.
Lipnicki also currently stars in the a new series called Interns of F.I.E.L.D.. The series is the first first scripted series by Screen Junkies on their new paid streaming service ScreenJunkies Plus. View the trailer here.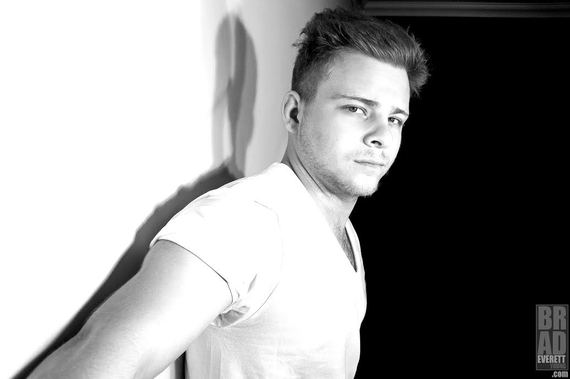 While some former child stars feel pressured from outside influences' to go to extremes to shed their former image, Lipnicki admits that the bulk of this pressure didn't come from outside influences, but rather from himself. "The most pressure I have felt has come from myself." He explains. "I really love what I do, and I push myself pretty hard. I went through a phase where I thought the best strategy was to distance myself from my previous work," He admits. However he reiterates how grateful he is for his past work and today is in a more mature headspace. "I don't feel the need to distance myself (from my earlier works), but rather just choose to focus on the present."
Lipnicki has also not let any of the former success get to his head. If anything he strives to continue improving himself, by continuing to take acting classes, most recently taking classes, taught by an actor named Joshua Bitton and further perfected his craft through extensive training at Playhouse West. "This brought me back to the fundamentals and helped give me a solid base to work from."He wants to continue to work non-stop on quality projects. "I'm ready to prove myself." He says determinedly. He believes in the motto, "It's not if, It's when" and truly believes he has a lot to offer as an actor.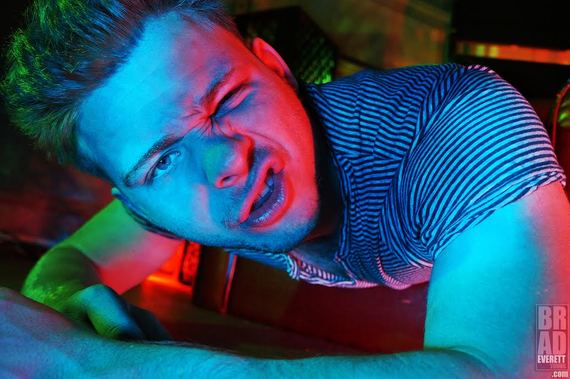 Another one of his goals is to make sure his mom never has to work again. "Even though I was born in an affluent area, my family didn't have a lot of money growing up." He explains. I love my parents and I hope I can make their lives better." He also wants to give back with every step of his journey and hopes to start his own charity one day. "I have a feeling it might have to do with dogs. I love dogs."
Sometimes the media and members of society lock in on an image of an entertainer at a certain part of their career's and have a hard time distinguishing them in different or older light. The fact of the matter is kids, including child stars grow up. Jonathan Lipnicki was not plagued with the pitfalls that some former child stars have unfortunately faced. If anything, he has remained grounded as he continues to prove himself, not as a former child star, but as an adult actor. I will admit I was hesitant when Actor/Photographer Brad Everett Young sent me the photo with the title (Still, thank you Brad). But, after thinking about, however blunt it might come across, it is true. Jonathan Lipnicki is not the child star version you may have grown up with. Rather he is an older, wiser, 2.0 version, who is grateful for his past opportunities, thankful an appreciative of his fans, but is looking forward the opportunities and projects that lie ahead. As much as I am a fan of his older works, I like this version of Jonathan Lipnicki even more and it will be interesting to see how his career continues to progress.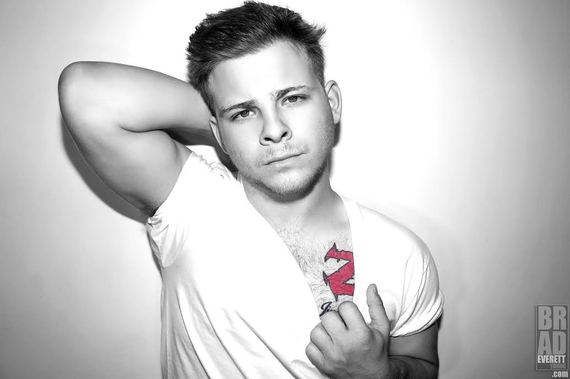 Popular in the Community