Individuality should be celebrated, uniqueness should stand out, and diversity should make you proud. Simonetta Lein
I currently reside in Philadelphia. It's a chilly East Coast morning, and I am in my study, thinking about which celebrity I would like to introduce my readers to next... what new dream and inspirational story shall I share? Like a lot of young girls, I dreamed of becoming a professional prima ballerina. I took classes and performed at my ballet school's obligatory dance recitals, with my mother wildly clapping in the audience and my father beaming with pride. Perhaps it was not my destiny, or my talents simply lie elsewhere, as I came to learn that I was a much better writer and public speaker than I am a dancer. Perhaps, I'll come back as Ginger Rogers in my next life. Yet, I do love watching dance. It truly amazes me how a dancer is able to utilize his or her body in order to tell a story, which translates as clearly as if they were speaking words. So, let's meet a dancer today...and what an extraordinary dancer she is...
Ladies and gentleman, actress and dancer Karina Smirnoff.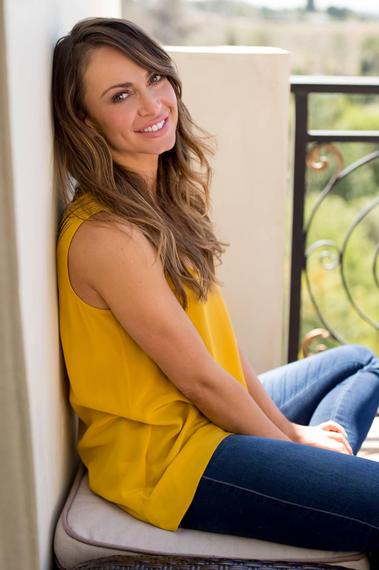 From her Wikipedia page: "Karina Smirnoff is a five-time U.S. National Champion, World Trophy
Champion, and Asian Open Champion. She has won the title at the UK Open, is a three-time champion at the US Open, a two-time champion at the Asian Open, a five-time champion at the Dutch Open, and a five-time US National Professional Champion. She has taken second place at the British Open Blackpool Dance Festival and she is the first woman to also ever make the "British Professional Final" with three different partners." Wow...
When you were a child, did you wish for the career and for the life that you have manifested today?
K.S: I'm not sure if everyone dreams of being in the entertainment industry insome capacity, but when I was a kid I definitely did. I wanted to be thebest actress and the best dancer in the world. But then when I got to the age where I had to make a decision about which direction to take my career, I decided that I wanted to be an attorney. I always loved great "law"movies and thought that it was going to be just like that. But my passion and love for the world of dance and art was always there. And when my
dancing started to get better and better and great results followed, I realized that I can actually have a dream and live it too. America is the land of opportunities where your dreams come true.
**I am very inspired by how she pursued her dream in a very pragmatic way. She had a dream, she
chose to pursue a more structured and safe career path, and ended up following her original dream as her unbridled passion and her natural talent for the craft forced her to. I find this very inspiring as many find themselves afraid to chase their dreams, due to a fear of potential failure or a fear of rejection. I say, never fear following your dream, no matter how big or small, as your dream is the key to your lifelong happiness. I cannot think of anything more depressing than living a lifetime of regret...
Name a wish that you had for your life or for humanity that finally came true.
K.S: My wish comes true every day for me. I get to wake up and do what I love to do the most. Being a dancer as a young adult, before all these amazing shows like "Dancing With The Stars" and dancing movies came about, I learned fast that dancing wasn't a career choice that people supported and respected much. But today, everything is very different. The rebirth of the world of dance gave all of us the platform for living our dreams and be so grateful for.
**Film and television, especially the ongoing trend of reality competition shows like "So You Think You
Can Dance", "America's Best Dance Crew" and "Dancing With The Stars" have provided dancers with a much larger public platform to showcase their talents to the masses. Prior to the rise of this category of broadcast media, dancers were limited to performing on stage in a dance troupe, in musical theatre, or if you had the talent of Fred Astaire, Gene Kelly or Gregory Hines, on the silver screen. I'm very sure that performers like Karina are inspiring a whole new generation of dancers to pursue their dreams and art...
If you were granted one wish for humanity or for our planet, what would it be?
K.S: Be kind to one another. There is so much humanity has to be grateful for--some things that our ancestors could only dream about, and instead of being united for a greater good, today we have more conflicts and breaking news than ever before. I wish to obliterate selfishness and negativity, and to leave a planet for our future generations the way G-D intended it to. And I wish to wake up one morning, turn on the news, and watch breaking news about humanity doing kind, giving, loving, and selfless things.
**This is exactly why I created The Wishwall Foundation- a space allowing you to manifest your dreams and pay it forward to others, allowing them to fulfill their wishes and goals. In this time of global strife, it is truly imperative that we try and help one another, as much as we can, through random acts of kindness... Thank you Karina for your projecting your beautiful wish onto the universe.
If you could go back in time and ask one question from anyone from history, who would you want to meet and what question would you ask?
K.S: I was very close to my grandmother, so I would go back and talk to my grandma and ask her all the questions I never got to ask while she was alive.
**I share the same dream with Karina. My grandmother died of cancer when I was eight, and although I remember her very well, I still have so many questions that I would have loved to ask her while she was alive.
Please tell me what influences your unique sense of style?
K.S: I've always been in love with 1960's style for both men and women. Men were slick and women were feminine. I believe today we have a lot of influence from that era. We see more and more cuts, styles and patterns that are inspired by that period. And two of my favorite fashion icons of all time
are Audrey Hepburn and Grace Kelly. Their fashion style is absolutely exquisite and timeless.
** Dear Karina, I live very close to the house where Grace Kelly grew up, and I take a lot of pride and
inspiration in that. I love the style of the 1960'as well...truly timeless.
Who is your favorite fashion designer or brand right now and why?
K.S: I am absolutely obsessed with Alexander McQueen and Alex Perry and BCBG Max Azria. They are all very different. Alexander McQueen is daring, at times dark. yet so unique. Alex Perry has found an incredible connection between feminine sensuality and modern flare. Max Azria has designs and stylesthat can make you stand out in any company, event or situation. Gorgeous pieces from every day to black tie gala.
**Three different fashion designers with three unique points of view.
What is your fashion mantra
K.S: My fashion mantra is quiet simple. It's not about your body type orbudget. It is about finding clothes that will suit YOU best and that will suit YOUR personality and attitude. Individuality should be celebrated, and you can do it with your sense of style.
** Individuality should be celebrated, uniqueness should stand out, and diversity should make you proud. A wise man once said: "Be yourself, everybody else is taken" Thank you, Oscar Wilde.
And, thank you so much Karina for you kindness and inspiration.
From Philadelphia, Simonetta Lein The Wishmaker.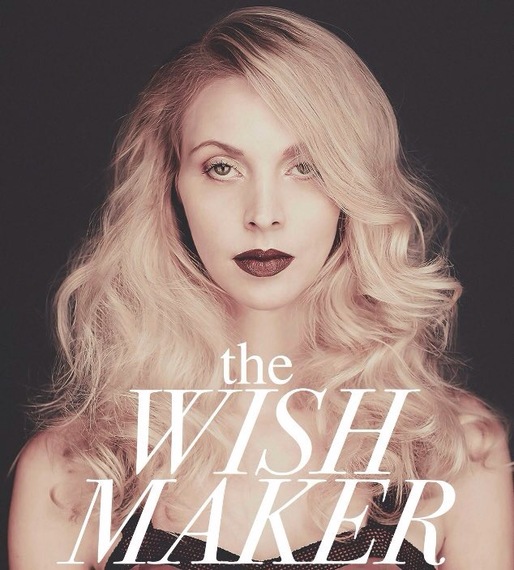 Credits: Tracie May Wagner and Raphael Anthony Amabile
Popular in the Community