It's dangerous business throwing coins into the Trevi Fountain, if you believe what happens in the movies.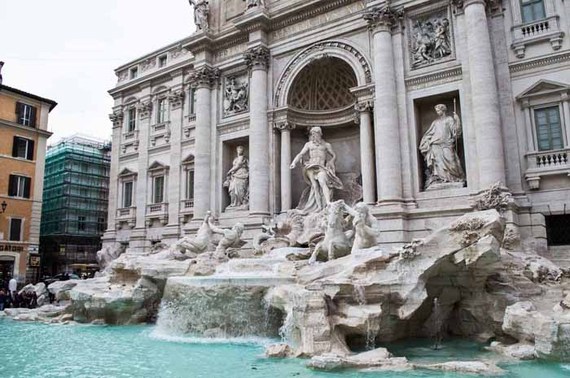 Throw one coin over your right shoulder, and you will return to Rome one day. Throw two coins, and a new romance will come your way. To throw three coins will lead to marriage. I'd quite like all three eventually, so I'm hoping throwing three coins means one of each?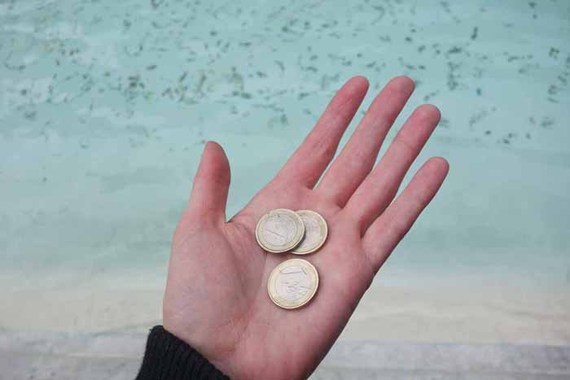 The legend comes from the 1954 film Three Coins in the Trevi Fountain. A few years later the fountain became even more famous when it starred in the iconic La Dolce Vita, as Anita Ekberg waded through the fountain in an evening dress, inciting the film's male lead to follow her into the waters.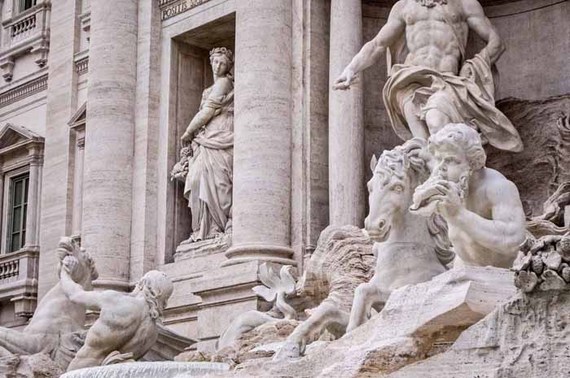 Since then our imaginations took hold of the Trevi Fountain as a place of romance, with many more movies featuring it over the years. Taking coins out of the fountain is not something to do lightly, according to the more recent film When in Rome, in which Kristen Bell's character ends up with some unwanted suitors under the fountain's spell when she pinches a few coins from the waters. But there are other consequences to stealing coins from the fountain as well, Rome has passed a law making this a crime.
The reason? Off the silver screen, the coins in the Trevi Fountain go towards a better cause than our own wishes and superstitions.The city of Rome donates the coins thrown in the Trevi Fountain to charity Caritas. Suddenly throwing coins at wishes doesn't seem remotely silly after all.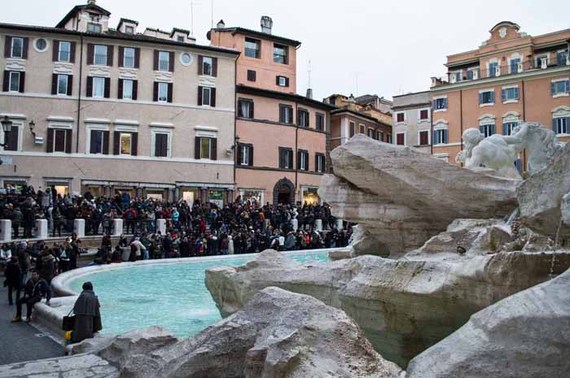 Legends and facts aside, the Trevi Fountain was one of my favourite places in Rome. The sound of the rushing water almost drowns out the sound from the crowd of tourists, the detail of the fountain with its white stone sculptures is lovely, and you can see wishes glittering in silver and gold in the fountain's waters from people all over the world. I know I'll be back someday.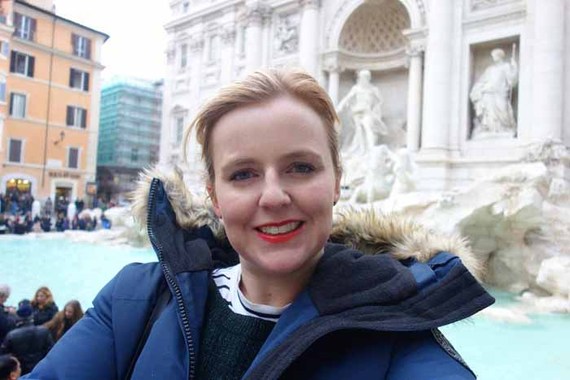 Related