The lyric says "take a chance," and that's what autodidact filmmaker Blake Farber does with two music videos shot in South Africa with the Nigerian-born singer/songwriter Ozonna. Following the release of "Believe It to See It" on his debut EP, Ozonna now releases a new single entitled "Wonderland" with the publication of this article.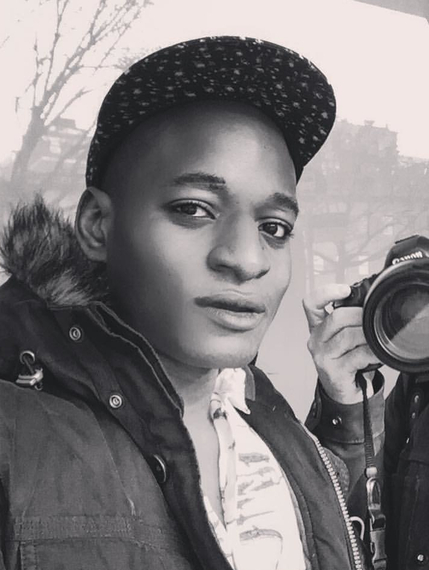 In a digital artform wherein practitioners prove that more is more, Farber instead takes it down to the basic elements, re-installing the 22-year-old Londoner onto the continent of his birth, and employing unadulterated scenery: plants and animals. Magnificent and terrifying, the animals show their extremes. The barefoot Ozonna falls backwards into the dream and sings his song, oblivious to peril and metaphor alike. Farber and Ozonna take a chance on raw beauty, and it works.
The Nigerian-born artist is a bounty of such contrasts, penning youthful themes while conveying them with a nascent maturity that suggests a long career ahead. His tunes can be described as singable pop with a dash of warm gravitas.
"I try to have an honest approach to music, to come from an honest place," Ozonna said. "It always ends up sounding kind of like a fusion of things. I write from experience, so I think it ends up sounding, I guess, original."
By contrast, the wild subtropical setting may seem an unoriginal choice for a person of African lineage - until one observes the unapologetic urbanism of the performer against the innocent backdrop in "Believe It to See It."
Then come the dancers. Apparently not from a neighboring village, the troupe is initially striking as native, working expertly with choreography and costuming inspired by the unspoiled environs. At last, the looks and moves are clearly informed by Western classical convention. Yet even Ozonna's dancers in "Believe It" lunge more toward documentary-on-the-savannah than The Lion King.
That is not to say that an occasional overplay of the East-West aesthetic can't be fun (as Edward Said rolls in his grave). When Paris' self-described 'impenitent blonde' The Lost Star performed her "Pasha" in accented French, that orientalist fantasy featured coyly familiar imagery befitting the interior of a Hollywood genie's bottle.
Following that release, Romanian philanthropist-diva INNA's hit of improbable skin-bearing "Yalla" stole hearts and eyes last year with fair-faced women parading in veils (and little else) amid sanded North African ruins.
"Wonderland" makes no such attempt at artifice. Here Ozonna is the lone man against nature in his breezy African-print shirt. The gritty element in "Wonderland" is all in the soul of the beast.
Now based in New York City, Ozonna is awestruck by his "amazing team of collaborators" including the Grammy Award-winning producer Scott Jacoby (John Lennon, Vampire Weekend, Alicia Keys), Grammy-nominated producer Jimmy Greco (Beyoncé, Paramore, Miley Cyrus) and hit-making songwriter/producer Russ DeSalvo (Celine Dion, Trisha Yearwood, Santana).
"I definitely sometimes wear my heart on my sleeve, but I also kind of have, like, a lot of dreams, I guess, and goals that I would want to manifest at some point in life," Ozonna pondered aloud on the subject of his future. Shying from the question, he finally asserted that his ultimate goals and dreams are yet to be revealed.
But with Farber as both video conceiver and manager, it is sure audiences will get it all - and soon. Another video will follow this one as part of the five-track EP, and an album is on the way.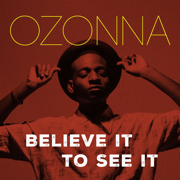 Popular in the Community