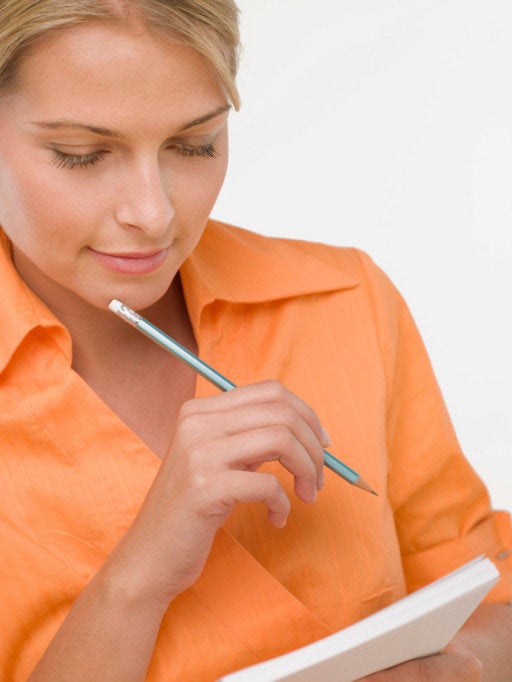 Huddled in a corner at Caribou Coffee in Washington D.C.'s Dupont Circle just days after Osama bin Laden's death, I paused to consider how the three of us had changed. I looked across the table at my friend Tim Kudo, the outspoken former Editor-in-Chief of the UCLA Daily Bruin, who had just returned from serving tours in Afghanistan and Iraq. Then to my right at our former Managing Editor, the always measured and meticulous Mike Falcone, who was firing off a few Blackberry messages to his team at ABC News, where he now serves as one of their lead political reporters. I remembered that September day almost 10 years prior, when the three of us were crammed in Tim's tiny office, discussing what I would write in the student newspaper's official editorial commemorating the attacks.
As opinion page editor, I was accustomed to sifting through differences to find a cohesive way to express the soaring ideals of our passionate staff. Never before, though, had we been at a loss for words. I remember staring at my blank computer screen, confronting the first time in my career when emotions truly clouded judgment and words were truly historic, even if they just documented our sliver of the experience.
We were college kids on a campus thousands of miles away from the devastation, but that day we became part of the Senior Class of a new generation that was shaken alert and, though we could not predict it at the time, ultimately called upon to redefine America's future.
Catching up with Tim and Falcone this spring in DC, I began to reflect on the near-decade that had passed and started to wonder if we've done our jobs.
In today's journalism, if you believe the trade still exists in the traditional sense, our paths reflect fairly accurately the tailspin that overtook American society, technology, the economy, and specifically the media market. Falcone stayed on the traditional course of objectivity and reported impactful stories for The New York Times, Politico, HuffPost and now ABC. I became a Chicago Tribune columnist, moved to HuffPost when it was a fledgling site, then jumped into the uncharted territory of participatory journalism as a political blogger, podcaster, and social media user before running the communications shop at Rock the Vote during the 2010 midterms. Tim, on the other hand, worked at Teach for America and then became a soldier. Now that he's home, he's advocating for his peers with the Iraq and Afghanistan Veterans of America.
The fact that most of these enterprises didn't even exist when we were at UCLA is telling. We never could have fathomed a presidential YouTube debate or that there would be two wars raging for Tim to risk his life in. If you had told us, "It will be 10 years before the first black president will decisively capture and kill Osama bin Laden and you'll learn about it on Facebook," we would have been flabbergasted.
I am proud, however, that we matched the confusing pace of change nimbly, sticking with the principles we learned back at the Daily Bruin, whether they'd been rendered archaic or naïve. In the decade that brought us Judith Miller and weapons of mass destruction, Hillary Clinton's inevitable Democratic nomination, and the toppling of Egyptian dictators by activists on Twitter, the case for vigilant story-telling was never more obvious, even if the mediums that delivered it and pink slips that plagued its producers endangered the efficacy of the craft. As professionals, we each found a way to implement our skills and channel our energy for keeping people informed.
However, if you examine today's media landscape in the context of public confidence, you're faced with a troubling gap. It's staggering to juxtapose the suffering and failures of the last decade with the innovation and growth we also experienced, especially now as the daily news cycle hammers us about the debt ceiling, a jobs crisis and Michelle Bachmann's husband -- all while Jon Stewart makes fun of it.
It's as though the sum of 10-years worth of sensational headlines, budget cuts, nasty blog comments, and one pie in Rupert Murdoch's face have yielded an equation where journalists are forced to pontificate, fabricate or blindly reinforce a status quo that is served daily to an ADD audience lacking in empathy.
People commonly throw their hands up in the air and resign themselves to the notion that this course cannot be corrected. They turn to NPR or Maddow, Beck or Red State. Ideas are rinsed and repeated, then tweeted. Google indexes the results, and our short-comings and lack of civility are archived in metadata.
This collective action problem in media is one of our country's greatest challenges going forward, and if young people pursuing careers in the Fourth Estate are going to succeed in defending the principles of 'truth' or at least 'accountability' in this iteration of America we have work to do.
We'll be asked to confront even more depleted newsrooms, to blog for free, to put punditry and brand identity ahead of substance, to sit next to Kim Kardashian at the White House Correspondents Dinner, to avoid covering unsexy topics even though they're essential, to believe that true objectivity is crowd-sourced, to decide whether being transparent is sufficient cover for a conflict-of-interest, and to compose SEO-friendly prose. I'm hardly a traditionalist. I've broken all of these rules at one point or another trying to figure it all out.
When I consider where we came from, though, I believe we are fortunate for the disruptive changes we experienced in the media business. They allow us to better serve the public and respond to the cultural, economic and structural forces we can't predict. Imagine how many more people we could have saved on Sept. 11 if we'd had access to smart phones and social media. Imagine what today's open data movement could have done during the early years of the Patriot Act and our path to war. Consider how new forms of communication enabled the historic 2008 election, and gave rise to what many consider a viable new movement in the Tea Party. Marvel at the aid extended to the people of Haiti and Japan. We are in position to innovate, and as the years continue to pass after Sept. 11, I believe more strongly than ever that this is the response we owe our fallen Americans.
Of course, these innovations don't alleviate all the pain we still feel when we think of the people we've lost, and which their families continue to face. They are, however, lessons learned along the way as we rededicated ourselves to the work of telling meaningful stories that make the world a better place. It's a commitment I'll make again on Sunday and every year after, even as the proximity fades.
I'm glad I was in a newsroom on Sept. 11, 2001. While we were, on the one hand, a group of scared college kids who could just have easily bailed for safety reasons, we were also a group of new young leaders being trained in the skill of poise under pressure. We didn't all become journalists, but it was definitely the day I did. I'll always remember Tim, in his converse sneakers pacing the cubicles, giving orders and keeping us so focused that the fear had no room to creep in. I remember Falcone anticipating all the details of the special section, grounding us with his precision. I remember all the others too, including our friend Bridget O'Brien, a promising photographer who would die tragically in a car crash just a few years later. Their faces and movements are etched in my mind permanently.
I could never have predicted this future for us. That the aftermath would be as challenging and divisive for the country as it was. That I'd have nightmares for a decade about those brave souls jumping hand-in-hand. That God would take back a little angel like Christina Taylor Green in Tuscon; that her 10th birthday would have been on Sunday. That I would have to accept Tim's decision to join the battle these acts of violence provoked, and to live with the knowledge I might lose him. That someday I'd run into Falcone at DC rooftop power parties overlooking the White House, and we'd be able to exchange an old glance that could cut through the scene-y B.S. and take us back to simpler times. That life would usher all of us in different directions, and even take Bridget away from us in yet another senseless moment we wouldn't understand. That journalism would change so much and we'd have to fight for it.
At the time we said, "never forget," and the words of that editorial clip in a Daily Bruin file cabinet will be proof to future generations that we meant it. What matters more is that we live it.
Related
Popular in the Community