File this triptych of interviews under: Big Eyes is on hulu; Batman V Superman; Jessica Jones...
... Amy Adams, who plays a mortal who dates a super-hero in Batman v Superman: Dawn of Justice, is followed by her Big Eyes co-star Krysten Ritter -- who plays Jessica Jones, who's sort of a super-hero -- talking about what she looks for in a guy she would date; Jesse Eisenberg, who plays super-villain Lex Luthor, talks about going from being the undateable steamrolled, to becoming the dateable steamroller.
Amy Adams on Margaret Keane, Parenting, and Religion
Amy Adams, circa Big Eyes, riffs interestingly on my question about her conversations with painter Margaret Keane, whom she portrays in the film; in recalling her creative process, Adams also notes the differences in parenting nowadays, compared to when she was a kid.
Though a secular humanist, and, well, atheist Existentialist I be, I thought it would be interesting to avoid the press day same-o same-o, and instead ask Adams about the religious conversion (to Jehovah's Witness) of Margaret Keane, about Adams being raised Mormon -- I say "LDS" in the interview -- and how religion played or plays a role in her life.
And though I'm not a huge fan of musical theater, I also ask what her dream role would be, and she gamely answers both questions (whilst conceding her likely failure to meet height requirements) in earnest, amidst the ever-tiresome rhetorical demands of a junket.
Adams' comment on parenting reminded me of Infinitely Polar Bear director Maya Wolodarski's similar comments about the extinction of the free-range kid and free-range parenting. You can watch the interview here, where you can also watch Mark Ruffalo, her lead actor from Infinitely Polar Bear, talk about the responsibilities of an artist, and the run-up to Iraq War 2.
Krysten Ritter on Strong Female Roles, And What She Looks For In A Guy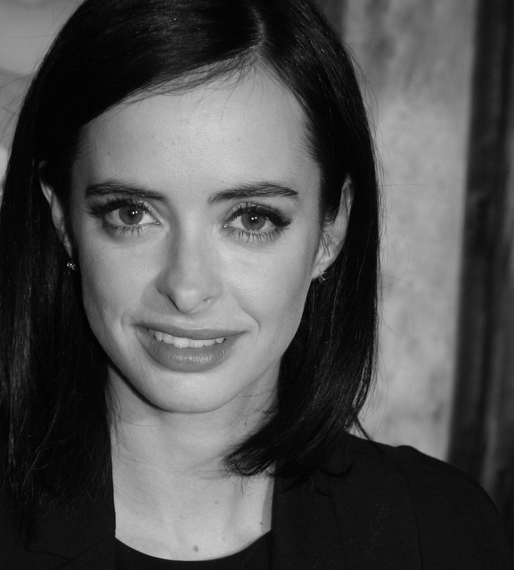 Krysten Ritter photo by Michael Vazquez Copyright 2016 All Rights Reserved
In this on-camera interview with Krysten Ritter that I did for Details, she talks about whether she will appear in any Better Call Saul episodes, and what she looks for in a guy.
Jesse Eisenberg On Self-Actualization And Going From Being Steamrolled To Being The Steamroller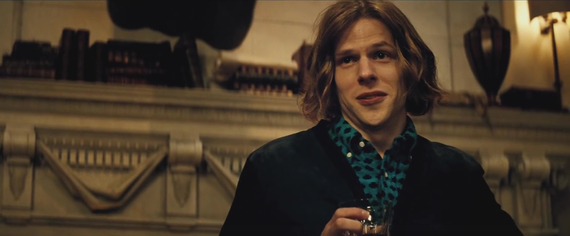 Photo courtesy of Batman v Superman: Dawn of Justice/Warner Bros.
Every time a publication or website that I write for shuts down, I curse my dharma as a writer. Long story short, Details is gone. Which means my next year's tax returns will be even simpler. You can read my interview with Jesse Eisenberg for Details here
REAL LIFE. REAL NEWS. REAL VOICES.
Help us tell more of the stories that matter from voices that too often remain unheard.