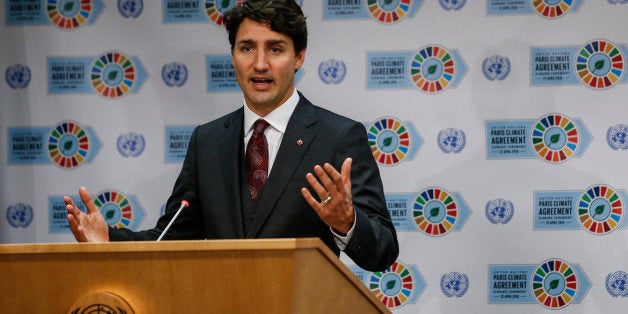 Last month, the government of Canadian Prime Minister Justin Trudeau introduced legislation to legalize physician-assisted suicide for Canadian citizens. The momentum for such a law has been building since the fall, when the Supreme Court of Canada unanimously struck down a criminal ban on the practice. With the Liberal Party's control of Canada's Congress, the House of Commons, the bill is expected to pass in the next few months. Given the geographic and ideological similarities between Canada and the US, is it time for the US to implement a similar law?
The history of physician-assisted suicide -- also known as "right to die" or "death with dignity" -- laws in the US has been long and controversial. In Massachusetts, our home state, such laws have been proposed six times over the last twenty years but failed -- sometimes narrowly -- each time. Currently, assisted suicide is legal in only California, Oregon, Washington, and Vermont, although courts in several more states have protected the rights of patients to end their own lives.
The question over whether an individual has the right to end their own life with the assistance of a medical professional has long been a complicated one. It draws on debates regarding medical ethics, patient autonomy, the value of human life, issues of societal inequality and mental illness, the professional responsibilities of doctors, and the (im)morality of suicide and murder. Many organized religions formally oppose assisted suicide because it violates their reverence for human life. A few days ago, Pope Francis called assisted suicide "a serious threat to families worldwide." Additionally, some physicians also oppose these laws because of the Hippocratic Oath's provision that physicians will 'first, do no harm'.
In countries like Belgium, the Netherlands, Switzerland, and Germany where assisted suicide is legal, the practice is heavily regulated. The Canadian bill follows suit: Trudeau's legislation states that only Canadian residents with "serious and incurable illnesses" who have endured "physical or psychological suffering" will be eligible to qualify to receive the treatment. In Canada, an individual does not need to have a terminal illness to request a life-ending dose of legal medication, but Trudeau's bill states at least two doctors must independently verify that "natural death has become foreseeable" based on the individual's medical circumstances. One situation where death is foreseeable but not inevitable could involve immune system deficiencies that leave the individual susceptible to lethal infections.
The proposed Canadian law will also deter medical tourism by limiting the practice to those on Canadian health insurance, permanent residents, or citizens, ensuring Americans are excluded. In addition, the law will exclude patients with mental illness. Canadians will not be able to request permission to end their life in advance, but only when they are terminally ill.
These measures will hopefully ensure that people die with dignity and autonomy, and also regulate a common, under-the-table practice. Seventy-seven percent of Canadians support assisted suicide compared to 68 percent in the U.S., a number that is expected to rise. Despite majority support, assisted suicide is contentious in the U.S.
If Canada does pass the law, the U.S. is also likely to consider legalizing assisted suicide. Yet, there are significant barriers to this decision.
On one hand, legalization of assisted suicide could lead to what Will Johnson, president of Canadian Physicians for Life, calls "an unconscionable amount of chaos" in the health care system. Self-interested doctors or family members could abuse the system by encouraging non-critical patients to pursue the option, or arbitrarily label some as incompetent in order to open the option. Some doctors believe that it may undermine the ethics of their practice. Physicians are expected to do no harm, and in Massachusetts, medical practitioners lobbied against legalization because of this cognitive dissonance between saving lives and ending one out of suffering. Many religious groups also oppose intentional killing, further complicating the ethics of the practice. Meanwhile, some fear that the choice could compel insurance companies and governments to influence doctors to not maximize efforts to save a patient's life. A premature death could also preclude miracle recoveries.
On the other hand, there are also significant benefits -- enough to compel several countries to legalize it. First, it gives the patient a choice in the face of insufferable pain and agony to preserve their dignity. Patients will be able to choose to end their lives before their lifestyle dramatically and painfully deteriorates. The choice also affirms a fundamental freedom to decide one's fate. With aging populations, health care costs can be reduced, lessening the burden on the health care system. Moreover, legalizing assisted suicide would allow for full regulation of existing back-room practices to prevent abuse and allow patients to make informed decisions.
While many fear that assisted suicide will be abused, the U.S. could follow Canada's lead in carefully regulating a choice to preserve the dignity and autonomy of loved ones.
Popular in the Community