The world's gone topsy turvy, gay is straight and straight is gay, such is the plot of "Love Is All You Need?" The short turned feature film garnered 25 million views on social networks like YouTube and Vimeo. The film addresses homophobia by placing straight audiences, via identifiable straight characters, in the shoes of gay children and adults. It is a gay film for straight audiences, with the primary relationships being between straight individuals that in the plotline of the film are referred to abnormal and demonic heteros.
The film produced by Genius Produced tells the story of what it's like for many gays and lesbians throughout the country but more than that it centers on the topic of bullying. 10 percent of bullied teens have attempted suicide and 45 percent of teens have experienced bullying by the time they've reached 18 (The Independent).
Bullying is like the telephone game with many joining in and the reasons for the bullying changing as each person involved adapts it. This is what makes bullying so dangerous; it starts with one and spreads to many to the point where the bullying becomes unconscious and part of a larger group dynamic.
Briana Evigan and Tyler Blackburn, who play the characters Jude (female) and Ryan (male) respectively, exhibit an excellent portrayal of an endearing straight couple trying to find who they are in a world that rejects them for their sexual deviance. They risk their social status and physical safety they engage in a love that leads to lethal consequences.
However, it is not their deaths that is most emotion inducing. It is their Romeo and Juliet like love, forbidden to love and yet destined to do so.
The film is directed and written by Kim Rocco Shields and will leave you neurotic with happiness and sadness cascading through your mind.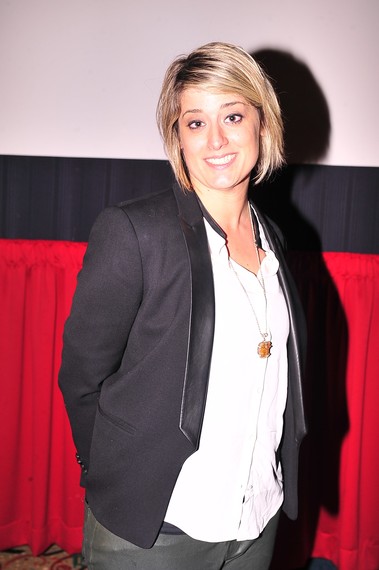 Photo: Kim Rocco Shields
Photo Credit: Jeremy Bamidele
Popular in the Community