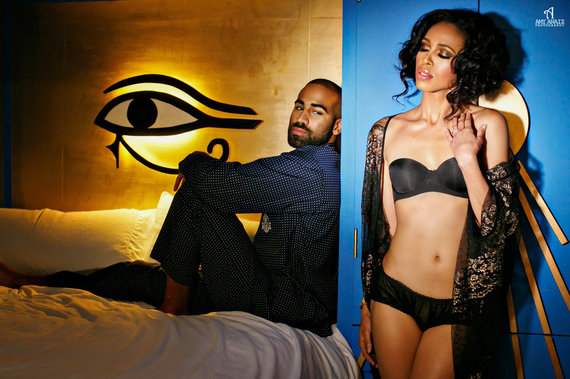 How did you get your start in fashion?

- The seed was definitely planted by my mother. Besides being the most glamorous woman I know, she also was a pretty dope seamstress. When I was little I would beg to get on her old manual sewing machine. My very first professional design gig was in the fourth grade--I made togas for a school play about Cleopatra! After that it was pretty much a wrap, I was in love with process of bringing the things I'd imagined to life.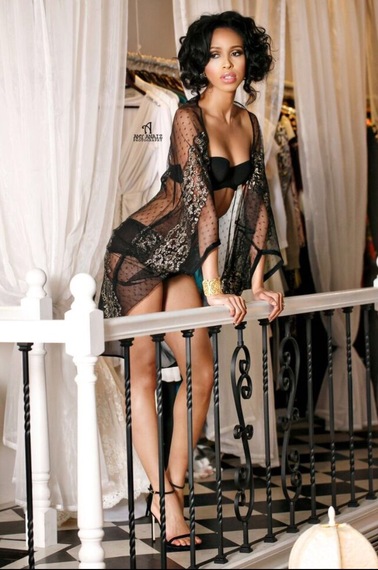 You speak a lot about the importance of lingerie. Why are you so passionate about us sleeping pretty?
- My passion about sleeping pretty is really about women embracing their feminine strength & taking a moment out of each day to treat themselves special--two things most women have a hard time doing. Most women see owning their feminine side as sign of weakness when it's actually one of the most amazing attributes of who we are. Soft, demure, intuitive--sleeping pretty is a reflection of these very feminine qualities. Hello lace!
Next, most women spend the majority of their waking hours serving everyone around them--the boss, the spouse, the kids, the home, leaving little to nothing for themselves. Taking just one moment to say, "tonight I slumber in silk, because I deserve that" is an act of self love & care. Why not treat yourself like a princess?
What's been the most challenging part about getting your line off the ground?

- Honestly, for me the most challenging part of bringing Suzy Black to life has been the wearing of so many hats, balancing & nurturing all the different components that need to be in place without letting it overwhelm me. As an entrepreneur you are the marketing department, sales, production, everything! Everything needs attention & yep, everything's urgent. But I am learning the balance of it all, some days better than others.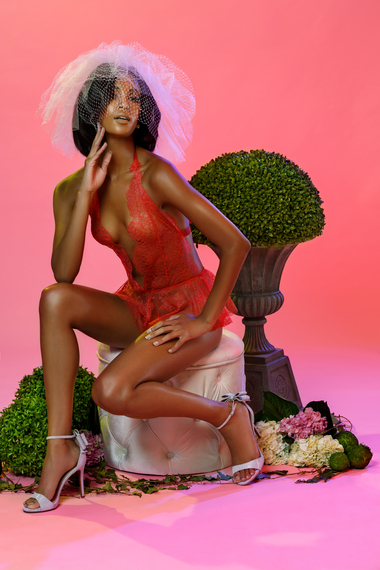 What advise do you have for others looking to start a collection?

- As a pre-teen my mom got me a subscription to Seventeen magazine (everything back then!) & they used to do this little spotlight on the hot new young designers of the moment, a blurb really. I remember one issue a super young Marc Jacobs saying "Pay your dues"--basically work within a company & learn the ropes instead of just going out there blind, and I couldn't agree more! Over the last 15 years I have worked for companies like DVF, Sean John, Elizabeth & James & Public School, to name a few, & there was something valuable to learn at each & every one. Not to mention the people you meet along the way, which is just as, if not more valuable than the skills you gain.
Do you have a favorite piece in your collection?
- I LOVE our Starla Flutter short, I literally want to put it in every fabric I can find! It's super sweet but very cheeky. I just imagine our girl throwing them on to scramble eggs for her lover or wearing them over a biking to the beach. It's such a flirt all on it's own.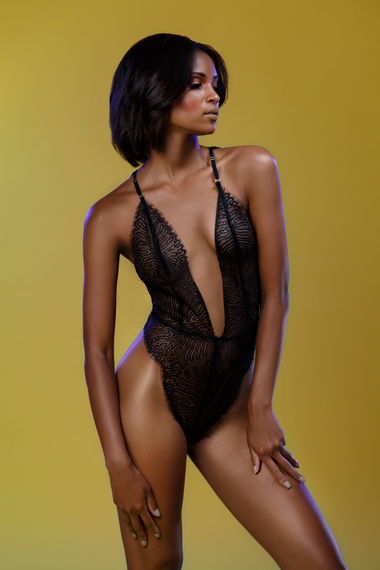 Who is your "Suzy Black" muse?

- This is a hard one but I'd say Suzy Black is constantly inspired by my "25 year old" self! Pretty, young, and free to explore life's every nook & cranny. The girl who loved reruns of sex & the city (because of course I was Carrie) & who took selfies (before they even called it that) in lingerie for no one but herself. I was uninhibited & unafraid, an amazing dreamer. I see that girl in so many of the younger ladies that I know & it just gives Suzy Black so much life!