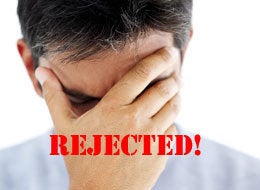 Would-be homeowners with credit scores below 620 points were largely unable to take out 30-year mortgages in the first half of September, even if they offered down payments as high as 25 percent, Zillow found after analyzing more than 25,000 loan quotes and purchase requests on its website. A full 29.3 percent of Americans have a credit score that low, Zillow says, citing data from myFICO.
Mortgage interest rates, meanwhile, are at a low not seen in at least 40 years. According to data compiled by the St. Louis Fed, the average interest rate on a 30-year mortgage was 4.37 percent as of September 16. The St. Louis Fed has data going back to 1971 and, in that period, before 2009, the interest rate never dipped below 5 percent.
These days, according to Zillow, the lowest interest rate is 4.3 percent, available only to those with a credit score above 720 points -- about 47 percent of Americans. The higher rates, ranging from 4.44 to 4.9 percent, are available to about 23.8 percent of Americans. The remaining 29.3 percent of the population can't get loans at all.
But lenders are understandably cautious. While easily accessible mortgages might contribute to a housing recovery, lenders are still shell-shocked from the aftermath of the housing bubble. Banks have been writing off debt in record numbers -- the charge-off rate this year has been higher than any year since at least 1988, according to data from the Saint Louis Fed.
Support HuffPost
The Stakes Have Never Been Higher
Related
Popular in the Community