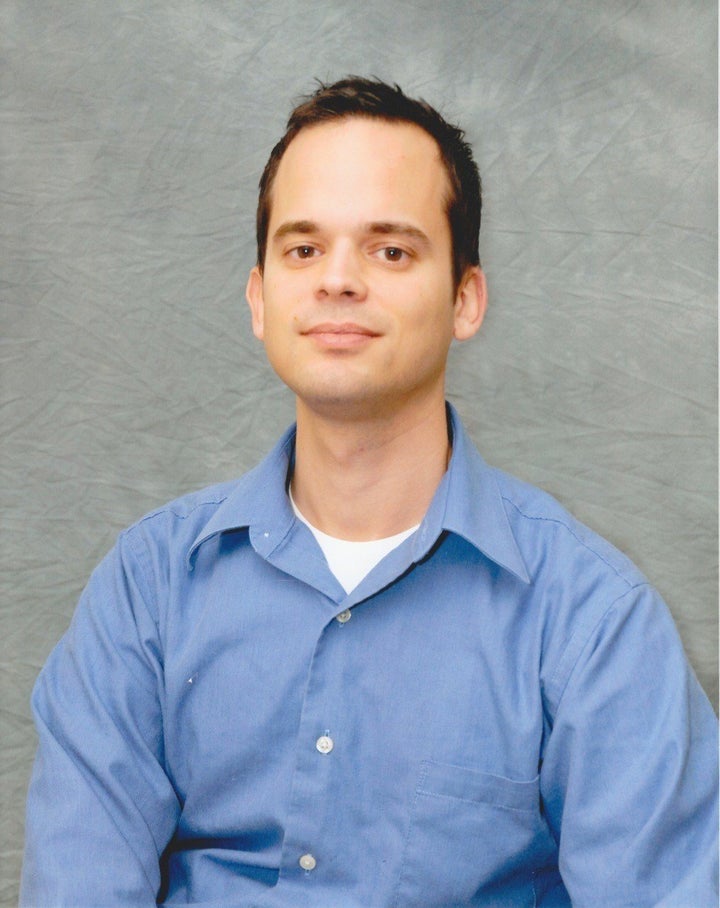 Troy Taliancich said he applied for a mortgage modification via the Obama administration's Making Home Affordable program in January after falling behind on his payments by one month.
Getting help was a snap: He called up Bank of America and explained that he'd lost income from his business as a computer technician. The bank told him he could immediately begin making much lower payments on his condo in New Orleans, per MHA's signature Home Affordable Modification Program. He sent an application, which contained tax returns, pay stubs and a hardship letter and was told to expect an official confirmation in 10 days.
"I had purchased my home with a 5 year ARM in early 2005 and was forced to evacuate to Texas for 3 months in August of that year due to Katrina," wrote Taliancich, 32, in his hardship letter. "Knowing my 5 year ARM was about to reset, I had started my own business with an SBA Loan and was personally liable for the debt....I refinanced to a fixed rate, however it was $300 more a month than the previous amount. This payment was fine when business was good, but in 2008 the nationwide economic meltdown trickled down to me and my business took yet another downturn."
A HAMP modification typically reduces a borrower's monthly payments by $500, to 31 percent of the borrowers' monthly income, mostly through interest-rate cuts and extending the term of the loan. An initial trial period is supposed to last for three months; if a homeowner makes all three of his reduced payments, then the modification is supposed to become "permanent" for the next five years.
Instead of confirmation, Taliancich received mixed signals. One day the bank would tell him everything was OK, and then the next day he'd receive a foreclosure threat in the mail. "What they were saying on the phone wasn't what I was getting via correspondence," he told HuffPost. "Who knows what they're really doing behind the scenes."
On Sept. 30, a local law firm sent Taliancich an unfriendly letter telling him they'd been hired by the bank to start foreclosure. Taliancich is hoping to clear things up with Bank of America this week, but he has no idea what's going to happen.
Mortgage servicer screw-ups are at the heart of a foreclosure fraud scandal that has forced the nation's largest banks -- including Bank of America -- to temporarily halt foreclosures across the country. Sen. Al Franken (D-Minn.) has said that revelations about paperwork fraud demonstrate the need to help homeowners who apply for HAMP, a program designed to give servicers incentives to modify mortgages that hasn't quite lived up to expectations.
Taliancich first worried he might lose his home when he hadn't received anything official after he made the reduced payments for a few months. He started recording all of his phone calls with the bank in April and shared his recordings and other documents with HuffPost. Every time he called the bank he spoke to a different person, and almost every person said a different thing about what would happen.
On April 15, when Taliancich called the bank to make his monthly payment, he explained to the man on the line that he was told in January to start monthly payments of $691.60. Since then, he said, he has received "various vague letters saying, 'Thank you for sending us information,'" but no letter with official confirmation about the trial plan.
The bank confirmed that Taliancich has been making his payments. "Those payments will be monitored," the man said, before adding that the official trial period wouldn't actually start until Taliancich received an official letter. "Once you complete that trial payment which is mentioned on that letter you will receive further modification paperwork. At this moment in time the letter has not been sent out to you since the review process has not been completed yet."
"It will be sent to you in a short amount of time," the man said. "In the meantime you can surely continue making payments. It's always good to keep making payments on the account."
Taliancich asked why he's received other correspondence from the bank "that make it seem like you guys have no idea what's going on."
"We definitely are aware of what is going on with your modification request," the man said. "We are the ones who are working on it."
The man reassured his concerned customer that he was absolutely doing the right thing by making the reduced payments and that he should continue to do so. But, he added, "We haven't reached the stage yet where your payments are monitored for a specific period of time."
Taliancich asked how long it would take to reach that stage.
"It would be incorrect on my part to give you a time frame."
When he called to make his monthly payment the following month, the woman on the line immediately noticed trouble: "It looks like you're due for four payments of $4,300," she said, "with a default acceleration letter that expires May 31."
Taliancich explained that he had finally received his trial paperwork and had sent it the previous week. He has a May 13 FedEx delivery confirmation. "They should have gotten it already," he told the woman.
She checked the system and didn't see the new paperwork, but she did see that he had been making reduced payments and seemed to understand the situation. She was very sympathetic. Taliancich asked, "Do you know if the process speeds up when the paperwork officially comes in and gets sent back?"
"I can't tell you when this is gonna come to a culmination, and the main reason I'm telling you that is because it took you so long to get the paperwork," she said, in a soothing tone of voice. "And in the meantime since you started in January, they changed how they handled the process... and you're getting further and further behind doing this. I totally understand that. The only thing I can tell you is just keep making these trial payments until you receive something telling you to do something different -- is all I can tell you to do at this point. You're doing the right thing keeping on doing what you're doing, but I can't tell you when you're going to get an answer on this thing.
"I hope everything goes well for you," she said. "Just wait this thing out."
Paperwork mistakes are the hallmark of every frustrating HAMP story. In June, Bank of America officials even acknowledged the poor service on a conference call with reporters. "We certainly know that as we rolled out the modification process we have not handled our customers to the standards Bank of America is accustomed to," said Jack Schakett, a credit loss mitigation executive. "We continue to train and retrain to try to improve our process and we've done a lot of things to try to make sure we don't lose documents anymore."
House Speaker Nancy Pelosi and other California Democrats provided a list of constituents' problems with servicers, many of which included HAMP horror stories, in a recent letter asking the Justice Department to investigate a growing foreclosure fraud scandal that has temporarily halted foreclosures across the country. One of the constituents' stories had a start similar to Taliancich's: "Constituent was told by BOA in July 2009 that he qualified for a HAMP modification and to expect a package in 10 days."
Probably the most frustrating and confusing thing to HAMP applicants is that while servicers are not allowed to foreclose on somebody who's in the application process, they are allowed to move forward with almost every other part of the foreclosure process. Treasury has put out additional guidance that forbids servicers from setting a foreclosure sale date for HAMP applicants unless they've already been determined to be ineligible for HAMP or have failed to make payments during the trial period.
If there is a foreclosure process happening at the same time as a modification, "the servicer must provide the borrower with a written notification that explains, in clear language, the concurrent modification and foreclosure processes and that states that even though certain foreclosure activities may continue, the home will not be sold at a foreclosure sale while the borrower is being considered for HAMP." Taliancich never received a written notification, but he was told on the phone to make payments and not worry about foreclosure. He started to worry anyway, however, as acceleration notices piled up.
Through June and July, Taliancich said he made his monthly payments and was told his modification request was still under review. On Aug. 13, Taliancich still hadn't heard anything about the trial. "I need to know if there's anything needed from me or if I'm still in the queue or what," he said when he called to make his monthly payment.
"It doesn't look like they need any additional information but they are proceeding on with the reviewing of the modification," said the woman who took his call. She reviewed some of the details of his request, then told him there would be a $20 "processing charge" tacked on to the monthly payment. He protested, but after consulting with her supervisor, she said there was nothing she could do.

He hung up without making the payment, waited a few minutes, then called back. A different woman answered and said, "Looks like this account is overdue for five payments, total amount due $5,884.74."
Taliancich explained that he'd been in the modification process since the beginning of the year. "I have no idea where I'm at because nobody can give me details," he said, adding that the person he'd just spoken to told him the bank had all the material it needed and had sent his modification request to an underwriter.
"I fall further and further behind because, on the one hand people say it's OK to pay the $691.60 amount I was given January 15th, and then on the other hand I get the conflicting information of a number of letters of intent to accelerate. I've gotten about three or four of them. They keep getting pushed back," he said, in a calm but stressed voice. "I was only a payment behind when I first called. I could overcome one payment amount if I had known, but now here we are in August, seven months later and I keep thinking it's going to work out and then I get the same answer every time I call to make that smaller payment amount. And I'm just starting to get frustrated because nobody can give me details."
"Call us like every two weeks to follow up on your status on that," the woman said. "Sometimes it takes a while. I've seen people [who've] been working on a loan modification for over 12 months."
She said there would be no processing fee.
When Taliancich called to make his payment in September, the call taker said, "The account shows to be in foreclosure status. There's no sell date assigned on the account at this time. How can I help you today?"
This news was upsetting. Taliancich said he didn't understand.
"Since January 15th, I've been making payments of $691.60 as part of the Making Homes Affordable application process," he said, speaking slowly, sounding determined but bored of repeating himself. "I understand these things run side by side but it seems that the foreclosure issue, even though my account is supposed to be flagged, seems to be running faster than this program application. Given the fact that I was only one month behind when I started, it doesn't seem fair to be digging this deeper and deeper hole with the trial payment amount."
The call-taker said his HAMP application was missing an income tax form for 2009. Taliancich said he'd only been told to send tax returns for 2007 and 2008, but he'd filed for an extension for 2009, which the IRS granted. He had a receipt. "I can send that at any point," he said. He asked how seriously he should take the foreclosure threats he'd been getting in the mail.
"It's very serious," the woman said. "Your home is in full foreclosure at this point. A sale date could be assigned at any time."
Taliancich protested. "This isn't fair because it's setting me up for a fall."
"Anytime you're delinquent on a payment, you have to worry about it," the woman said. "In making the smaller payment amount, you're not meeting your original full obligation for the mortgage, so that difference is becoming past due. Any time an account is past due, you are putting yourself in a position that the collection efforts could escalate on the account."
The woman added that legal fees had been added to the account after the bank referred the case to attorneys on Aug. 27.
"My birthday," Taliancich said (his birthday is actually on the 26th). He laughed. When the woman told him what he would have to do to get started with a loan reinstatement, he asked if he should bother to make his $691.60 reduced monthly payment.
"At this point, all payments would be returned to you," she said. "When you're in foreclosure, payments are no longer being accepted."
When he asked how he'd stay eligible for HAMP if he didn't pay, the woman said, "Once you're in foreclosure you can no longer make payments. You're still going through review."
"They can just sit on their thumbs and not do the review process in a timely fashion, and let me get foreclosed on? Is that what the government intended to happen?"
The woman said that wasn't the intent of the program. She eventually transferred him to another bank employee with whom he could arrange to send the missing tax form. That woman had a totally different understanding of the situation.
"Actually, we don't need any information from you," she said. Taliancich said he would fax the tax filing extension stuff immediately "just to cover all my bases."
One day later, he called back for another update. The call-taker -- a different person, as always -- told him the account had been assigned to another underwriter. "You will continue to make those trial payments because they are monitoring them," the woman said. A few minutes later, after Taliancich asked if he could go ahead and make his trial payment, she said, "There's a code on here that we cannot accept the payment."
She transferred him to another employee who had a more detailed explanation of what was happening: "Regarding your trial payments, in the beginning, when we first rolled out the Making Home Affordable, what we were doing is that the homeowner's income met the 31 percent criteria... we allowed them to make the trial payments because we figured some payment is better than no payment at all," she explained. "Right now, at this point, the government changed the process a little bit."
On Jan. 28, the Treasury Department released a "supplemental directive" requiring borrowers to verify their income for HAMP eligibility with tax forms and evidence of income as of June 1. (Taliancich had submitted tax forms and pay stubs with his hardship affidavit in January; when he re-applied in May, he used a formal HAMP application form and resubmitted the tax forms and pay stubs along with a utility bill.)
"We changed the procedure and you are one of the homeowners that fell into the middle of when the process changed. Now because there was too many homeowners going through their trial, [the] process has changed. You're not offered a trial period until you're actually approved for the modification. So that means if and when you get trial documents, you know 100 percent you're actually eligible for the modification. The last eligibility factor is making the three-to-four month eligibility period."
She told him not to send any more payments, but to set the money aside in case the modification comes through. She said the foreclosure proceedings were inevitable because the reduced payments put him into default.
"I was constantly reassured every time I would make that smaller payment amount that I was doing the right thing," Taliancich said, adding that he'd been under the impression he was in an actual trial period. "I'm worried about the fact that it seems to be violating this foreclosure clause in the government program."
"You were not in any formal trial period. You were advised to make 31 percent of your monthly gross payment," the woman said. "Unfortunately, with the new process that was rolled over in the middle of you being in this review, unfortunately, it did start your review over again. That's why you got the package sent out in May. We had to follow the government's guidelines on this new process. All we can do is follow their procedures, and unfortunately you were one of the homeowners that got caught in the middle."
Bank of America did not respond to requests for comment on this story. The bank generally does not comment on individual customers. Fifty percent of the bank's HAMP trial modifications have gone on for six months or longer.
Taliancich said he sent a cashier's check his last monthly payment. His most recent conversation with the bank happened on Wednesday, when an employee said a VP had taken interest in his case. The woman who called him said they would get back to him this week. He has no idea what's going to happen.
The program is falling so far short of its goal to "enable as many as three to four million homeowners to modify the terms of their mortgages to avoid foreclosure" that Treasury officials now say that's not the goal. Housing industry analysts have credited HAMP with slowing the pace of foreclosures and preventing them from deluging the housing market.
But now that members of Congress are demanding a nationwide moratorium on foreclosures -- and some banks, including Bank of America, have temporarily halted their foreclosure proceedings -- the Obama administration says foreclosure is a requirement of a healthy economy.
"A national moratorium would be very damaging to exactly the kind of people we're trying to protect," said Treasury Secretary Tim Geithner on Wednesday, "because the consequence of that would be in neighborhoods that have been most affected by the foreclosure crisis, where you see lots of houses on the block empty, unoccupied, what it means is those communities will be living longer with houses unoccupied, with more pressure on their house price with the people still in their houses."
Said Taliancich, "The whole process was a contradictory one."
Related
Popular in the Community