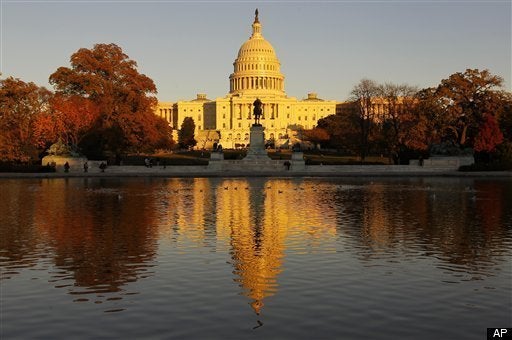 WASHINGTON -- Unless the Senate reauthorizes longterm jobless benefits that expire at the end of November, Jeanne Reinman will be cut off at the beginning of December.
"I'm going to be in a whole lot of trouble" if the benefits aren't reauthorized, Reinman, 61, told HuffPost.
It's hard to imagine that when they reconvene after their Thanksgiving break, members of Congress will go home for their Christmas break, knowing two million people will have been abruptly cut off from their unemployment lifeline. On the other hand, Congress allowed benefits to lapse for nearly two months earlier this year.
"It's awful. It's just awful. I worry about it," said Reinman, who lives in Greenville, S.C.
The two programs expiring Nov. 30 are Emergency Unemployment Compensation and Extended Benefits. Congress created and expanded them in 2008 and 2009 as part of the traditional fiscal response to a recession. In some states, together the programs provide up to 73 weeks of federally-funded benefits that kick in after a layoff victim goes through 26 weeks of state benefits.
The average unemployment spell lasts 33.9 weeks, and 41.8 percent of the nearly 15 million unemployed have been out of work for 27 weeks or longer, according to the Labor Department.
Reinman said she was laid off early in 2009 as a computer-aided designer and has gone through all four tiers of EUC. She said she just signed up for 20 weeks of EB. On Wednesday, the South Carolina Department of Employment and Workforce posted a notice on its website informing claimants that the "last payable week for any claimants in South Carolina that have funds available on their EB claim is the claim week ending December 6, 2010."
Reinman is one of approximately 800,000 people who will stop receiving EB payments within a week of the program's Nov. 30 lapse, according to the National Employment Law Project. Another 1.2 million people will find themselves ineligible for the next tier of EUC over the course of December.
Reinman said her benefit amounts to $351 a week, and that she uses it to pay for basics, like the mortgage and utility bills. If the benefits are reauthorized, she estimates that they'll last her through March. There are bills in the House and Senate to give the unemployed additional weeks of benefits, but those measures have little chance of becoming law.
"I didn't have much in savings or the 401(k) at the time I was laid off, and that has been spent making my house payments," Reinman said. "And I'm single. I really feel sorry for the people who do have children, and this right here at Christmas."
Support HuffPost
The Stakes Have Never Been Higher
Popular in the Community