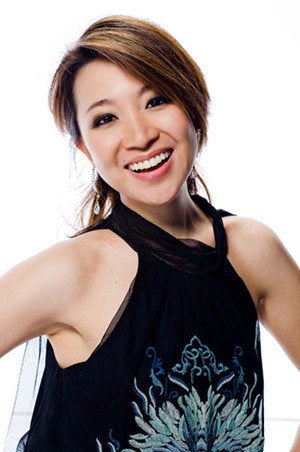 In the East, publications have dubbed her the "Green Goddess" and the "Green Miracle." In the West, she was named the TIME Magazine Environmental Hero of 2008.

As chairperson and co-founder of the nonprofit Joint US-China Collaboration on Clean Energy (JUCCCE), Peggy Liu hopes to turn China green in order to combat the effects of climate degradation around the world.

"As the mother of two young sons, I've committed 10 years of my life to work for free for JUCCCE to make a healthier world for our children," she said.

Currently, the US and China are the world's top two energy users and emissions producers. China's annual growth rate, and the expected movement of 350 million people into Chinese cities over the next 20 years, calls for a massive buildout of potentially green infrastructure in China. Despite the challenges that accompany this growth, Peggy sees it as an opportunity for the international community.
"The reason why Americans and Europeans should help actively collaborate with China to become green is not only because it's a huge market and they can make a lot of money there, but because a green China is the stepping stone to a healthy world," she said.
A 2007 Cornell University study reports that 40 percent of deaths worldwide are caused by pollution and China is currently the largest polluting country in the world.
Peggy admits she was overwhelmed when she co-founded JUCCCE in 2007, but as the organization has become a transformative player in the global energy space, she has clearly hit her stride.
"I think fate led me to this work," she said. "I had been doing a lot of work in different sectors and it all led to the ability to convene people who look at the issue of sustainability from very different perspectives. As a Chinese-American born and raised in the US but now living in Shanghai, it allows me to be a natural bridge for two countries that are actively trying to collaborate with each other."

JUCCCE bridges the gap between Chinese demands and American efforts by helping US-based research initiatives carry over into Chinese industry.
"Investing in US university research will create jobs for the US from the onset at the university level and also downstream when the research is getting commercialized," she explained.

Peggy claims not only will Chinese investment create American jobs but China will "get access to the innovative technology that comes out of the US. China is committed to going green but they don't have the technology and implementation capability. China was mainly a farming community not so long ago," she said.

Along with new research initiatives, JUCCCE is working to shape a "new Chinese dream," as Peggy calls it, "that decouples the rise in living standards with a rise in consumption."
Peggy has garnered international praise for her work thus far, and remains energized and committed to the work that lies ahead.

"These 10 years are the most important because the growth in China is happening now. If we don't act now, we're going to have missed the window to work together with China to create the foundation for a healthy world."

Popular in the Community