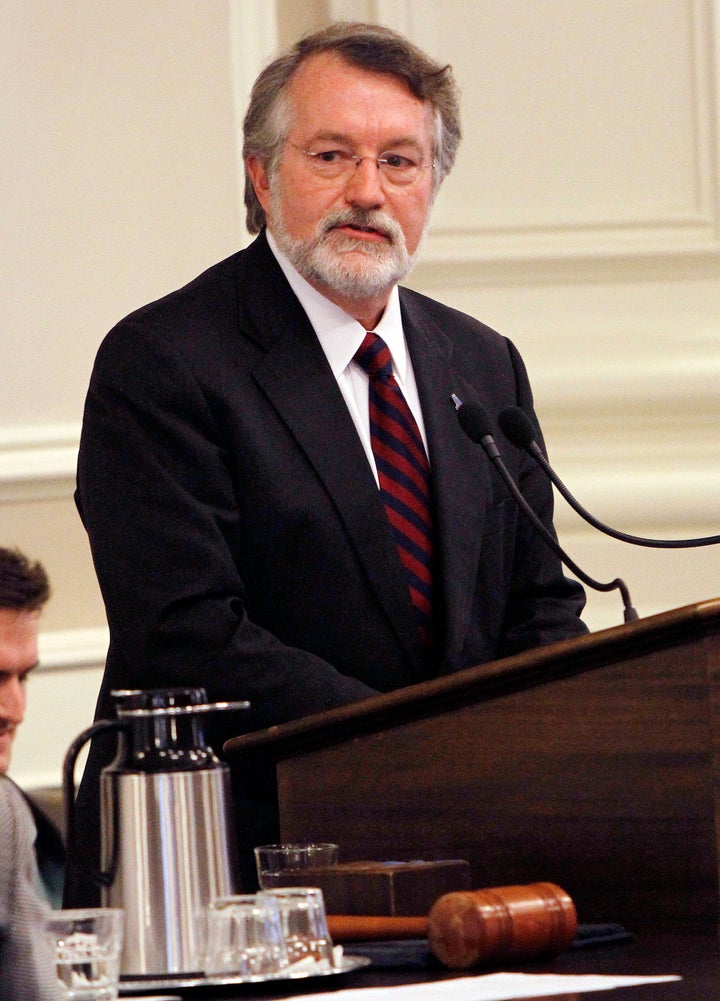 In a recent speech, New Hampshire state House speaker William O'Brien called student voters foolish and implied that they only vote liberal because they lack life experience, reports the Washington Post.
In an address to a tea party group in Rochester, O'Brien spoke about proposed updates to New Hampshire voting laws, including a bill barring election day registration and one requiring students to declare residency prior to elections if they intend on voting in their college towns. Although supporters of the reform contend that it is intended to reduce voter fraud in the state, some critics fear that the new laws target college students -- a concern that was heightened when footage showing O'Brien accusing students of "voting with their feelings" went viral.
In his speech, O'Brien pointed to Plymouth, New Hampshire as a town that saw many out-of-state students vote and "tak[e] away the town's ability to govern themselves."
According to the Post, Democrats see the proposed bills as a strategic GOP attempt to disenfranchise a demographic that traditionally votes left.
Below, watch O'Brien's now-infamous speech. Relevant statements begin at around 9:45.
What do you think of O'Brien's words? Share your feelings in the comments section.

Related
Popular in the Community