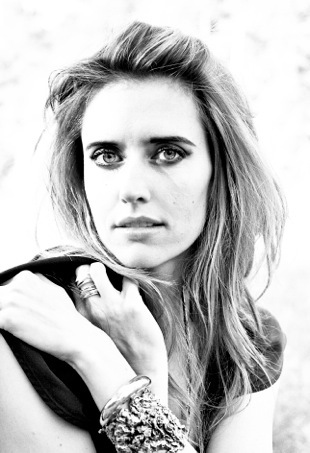 "It begins with a not knowing, trying to sit with the images and emotions that emerge in the dream narratives and attempting to give them space, and then to give them form."

Kristin Victoria Barron is an artist, designer, and dreamer who is deeply interested in one's interior life, and that which does not have form in the physical world. With her multi-disciplinary creative studio KRIEST, Barron offers bespoke home design services, along with classical, material-driven small scale sculptures and lighting inspired by the dream world. Through dream journaling she is able to document a personal and intimate process, and work with the imagery to create and form her dreams into physical work. Childhood memories, primitive cave paintings, shamanic sculpture, and zoomorphic symbols also play a huge part in Barron's inspirations. I caught up with Barron right off the heels of Design Miami where she showed her new pieces from the Alkahest collection with Patrick Parrish Gallery.
Where does the name Kriest come from ?
It was a term of endearment that comes from a series of derivations based on a black magic priestess. There are some Salem witches in my ancestral pile.
What inspires your work ?
It comes from my dream journals and meditations on images from my dream narratives. I record all of my dreams in a journal that I keep by my bed. For the dreams that continue to posses a lot of gravity in my waking life, I begin to sketch about those as a way to meditate on them. Selected sketches become small wax models that I make over and over again and finally select only one. The chosen form is moulded in silicone and cast in bronze. It is an intuitive process choosing the final form, the rest are destroyed.
Tell us more about the Alkahest collection ?
The Alkahest pieces come from a dream about a monolithic gothic Cathedral that is melting from the inside out. The interior of the cathedral has turned into a lava like sludge, pouring out from cracks in the windows and the doors and flowing into the streets.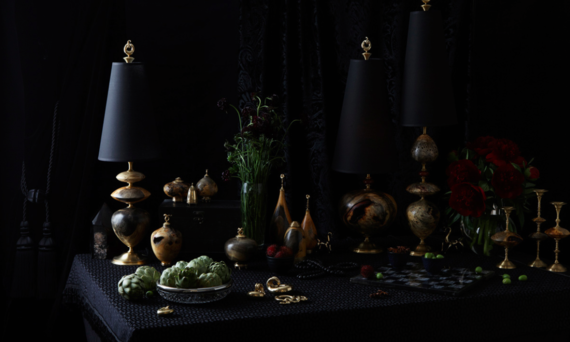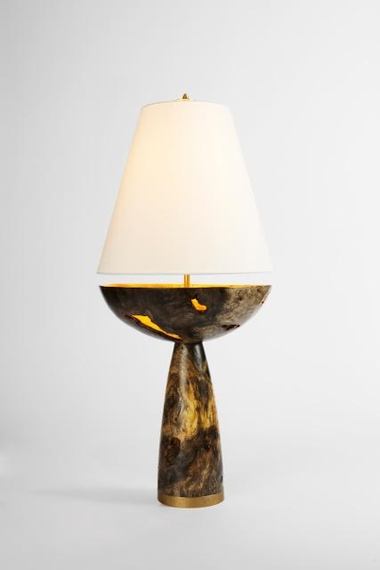 What materials do you primarily work with?
I am drawn to materials that are both additive and reductive like wax and clay. It allows you to be constantly responding to the image you are creating. It allows you to be too hot, too cold, and then nestle into the goldilocks zone.
Where is your studio?
Right now I am straddling Manhattan and LA. But, come the New Year my studio will be tucked away in the pine forest in the San Bernardino mountains, about 100 miles east of LA. It is achingly beautiful there.
Was this your first year showing at Design Miami?
Yes, it was very exciting. I showed with Patrick Parrish Gallery, New York.
What pieces did you showcase and how many?
A pair of lamps from the Alkahest collection, an edition of 12 with 2 artist proofs, also a grouping of candle sticks from the Alkahest Collection, from an edition of 100.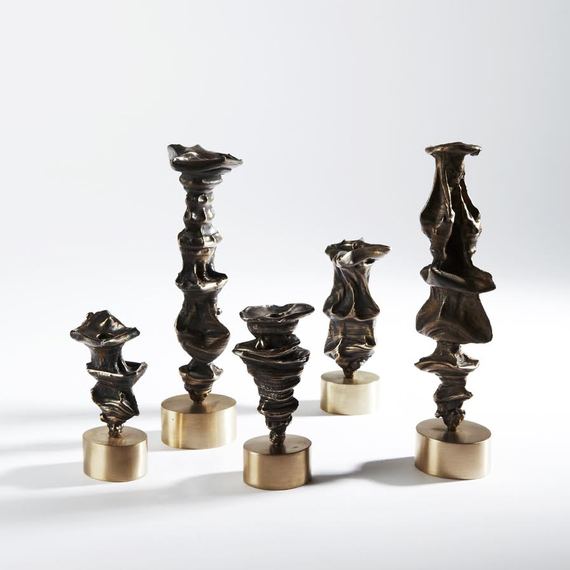 Who are you mentors?
Vladimir Rodin. He is an incredible artist who I met at a Russian Ball in New York years ago. He is a sculptor who escaped from the Soviet Union in the 1970's after studying theatre at the Moscow Art Theatre and working at the Hermitage restoring antiquities. He has taught me a tremendous amount about an old world approach to craftsmanship. But, perhaps most importantly he has taught me about the incredible richness of working slowly and with extreme presence. The deep gold is the incredible idiosyncrasy and possibility that this way of meditative working invites. In this space one can work very intuitively.
What projects whether object or interiors are you working on?
I am working on a private commission for a cremation urn, a sculptural installation downtown LA in the old Coca-Cola building with Brian Thoreen, as well as a new collection of lighting and sculptural objects.