As my plane landed in Los Angeles after a recent trip to Israel, I looked out on the many neighborhoods we take for granted that are not separated from each other or divided by military armaments.
This reality is a stark difference from the disadvantaged neighborhoods not far from Jerusalem that I had just driven through a few days before. Neighborhoods filled with young children, many of which have grown up knowing no other paradigms and unaware of the freedom I was seeing outside the window of rows of homes close to each other and schools that share communities in harmony without ethnic divide.
Yet, as I gazed out on the sprawling LA landscape, back on California time, I felt inspired. The last several days had left me very confident of what can be done with effort, enthusiasm and personal commitment. It is possible to empower and impact young lives, changing them one at a time and in so doing, have an exponential impact on many others. This is what I have experienced the last several years when I visit with my friends and colleagues which I have been supporting in community education at Bakehila. Bakehila, founded by entrepreneur, politician and philanthropist, Erel Margalit is a word that means "into the community", and that is exactly what this great organization is about. It has an energy and commitment that focuses on taking young people and showing them a sense of purpose, providing them support in what were previously directionless communities, impacted by cultural differences and disputes fueled by the politics of the region.
I was in Jerusalem to follow up on new developments and to engage with some of the students and graduates of the Bakehila's Learning and Enrichment Centers. Since its inception in 2002, Bakehila has so far impacted over 25,000 children and youth in Jerusalem in 8 different communities. The three centers in Arab neighborhoods serve hundreds of children each year. The purpose of these programs is to support children participating in after school activities; tutoring, mentoring, and programs to facilitate their efforts to succeed. These programs are implemented in the Israeli Arab communities which up until recently have been neglected by the government. Only 12% of college applicants in Israel have come from the Arab sectors largely because they have not had the same system of education and so up until recently, have scored much lower on the college entrance exams.
Fortunately, because of organizations like Bakehila and the Centers they opened in Beit Safafa in 2011 and then in 2015, two others in Ein Rafah and Kfar Akab, this sector of the population is starting to get the support it needs and deserves so that its children can realize a better future in their own country of Israel without having to aspire to go elsewhere to achieve their goals.
In just five years, they have seen an enormous shift in the ability of the students of the Israeli Arab sector to improve their educational engagement and their test scores. Most importantly, with the rise of these young people, we have seen an equally exciting improvement in the community spirit that spreads beyond the walls of the center into other neighborhoods. In addition, with the help of the Jerusalem municipality and with the increasing investment of tech in Israel, there are more job opportunities opening every day for all citizens, including the Arab minority as long as they are getting the education and financial help they need to participate.
During my stay, I enjoyed a wonderful meal one evening with Beit Safafa's energetic and dedicated program director, Aamir, and listened to some of the students very inspirational personal stories. As the photo below shows and the wonderful video (http://blummediaintl.com/kids.m4v) some of the younger students made for me demonstrates, there is much appreciation and enthusiasm and the kids are clearly truly motivated to succeed with the new opportunities they have been given. I was particularly encouraged and inspired by a few of the stories they shared with me.
Both Dina and Seereen are very successful graduates of the Beit Safafa program which they attended for 4 years. Both are on scholarships now in Universities in Jerusalem and both work to supplement their education in addition to continuing to help at the Center to mentor some of the younger students. Both also chose a Jewish educational curriculum over an Arab one so as to have more options.
Seereen, who studies at Hebrew University, also works at Hadassah Hospital and particularly enjoys working with Orthodox Jewish women giving birth as she finds the cultural difference interesting to work with. She is also the first woman from her family to choose to continue her academic education and put off getting married and having children to pursue a career. These young women and other students like them stand in contrast to others in their neighborhood who did not attend the Learning Center and as a result, did not have the test scores to attend a University.
Bakehila is a metaphor for what can happen when like minded, strong-willed and dedicated individuals take an idea and implement it to create change. It also provides a model for how today's youth, equipped with the tools to succeed, can lead us out of the state of anger, withdrawal and discord that much of the world lives in today. With the dedication and commitment of programs such as this, young leaders are inspired to become role models in their own communities in the hopes of leading the way to a better future for us all.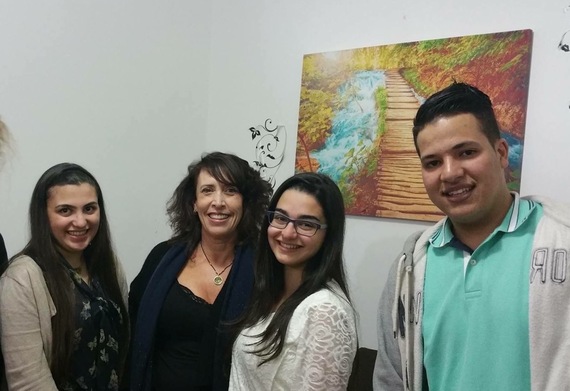 Related
Popular in the Community