Three decades after the publication of Tom Wolfe's seminal From Bauhaus to Our House, a major conference on postmodern architecture is set for Nov. 11 and 12 in New York.
Reconsidering Postmodernism features a roster jam-packed with participants sounding like a Who's Who of architectural rock stars.

A Friday afternoon panel discussion on "Postmodernism and the Media" will be led by Suzanne Stephens with a panel consisting of John Morris Dixon, Paul Goldberger and Mildred Schmertz.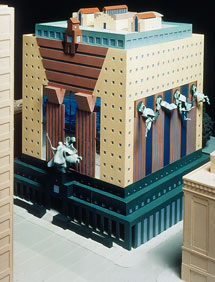 After Wolfe's 6pm lecture on Friday evening, the New Yorker's Goldberger will moderate another panel discussion on "Looking Back" with Michael Graves, Robert A. M. Stern, Stanley Tigerman and MoMA's Barry Bergdoll.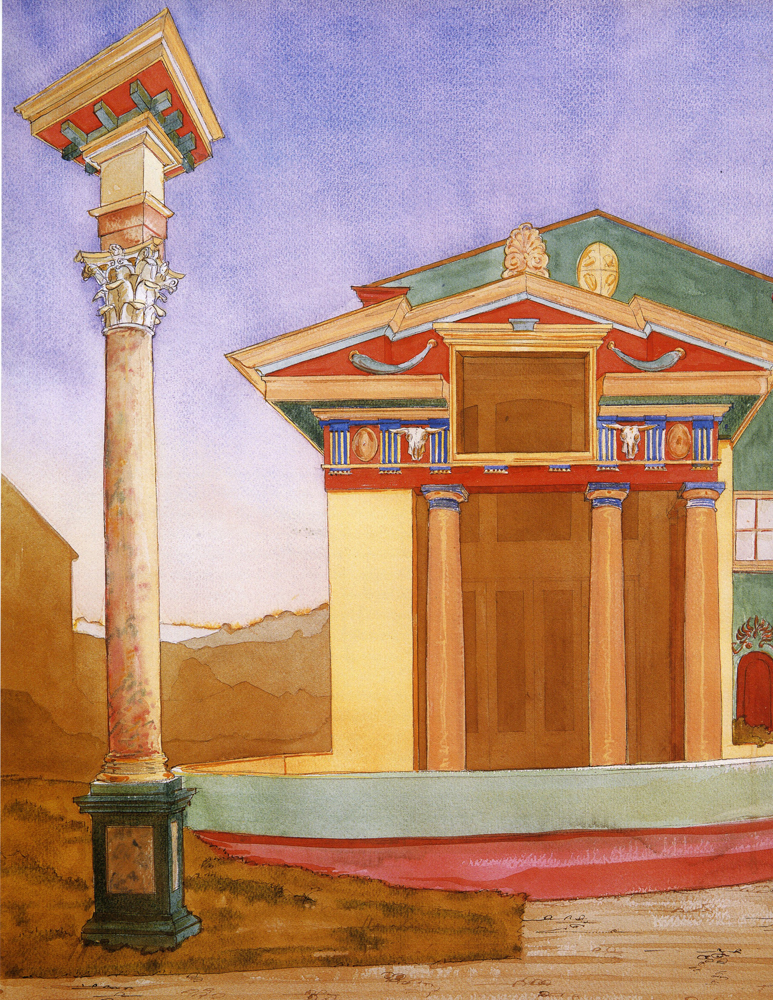 On Saturday, Witold Rybczynski leads "The Return of Tradition" with panelists Robert Adam, Sam Jacob, Peter Pennoyer and Thomas Gordon Smith. That one's followed by The Boston Globe's Robert Campbell hosting "Postmodernism: The Aftermath" with Charles Jencks, Demetri Porphyrios, Mark Wigley and Andrés Duany.

In between, a new film on Vincent Scully by Checkerboard Films will be shown, according to Gary Brewer, who pulled the conference together in an effort to return some sheen to the movement that flourished in the late '60s and into the '70s and '80s.
"Part of the reason I organized it and charmed the conference committee is because everybody looks back at Postmodernism with not much respect," says Brewer, a partner with Robert A. M. Stern Architects and board member with the Institute of Classical Architecture, which is sponsoring the event. "But a lot of where we are today in architecture is because of Postmodernism."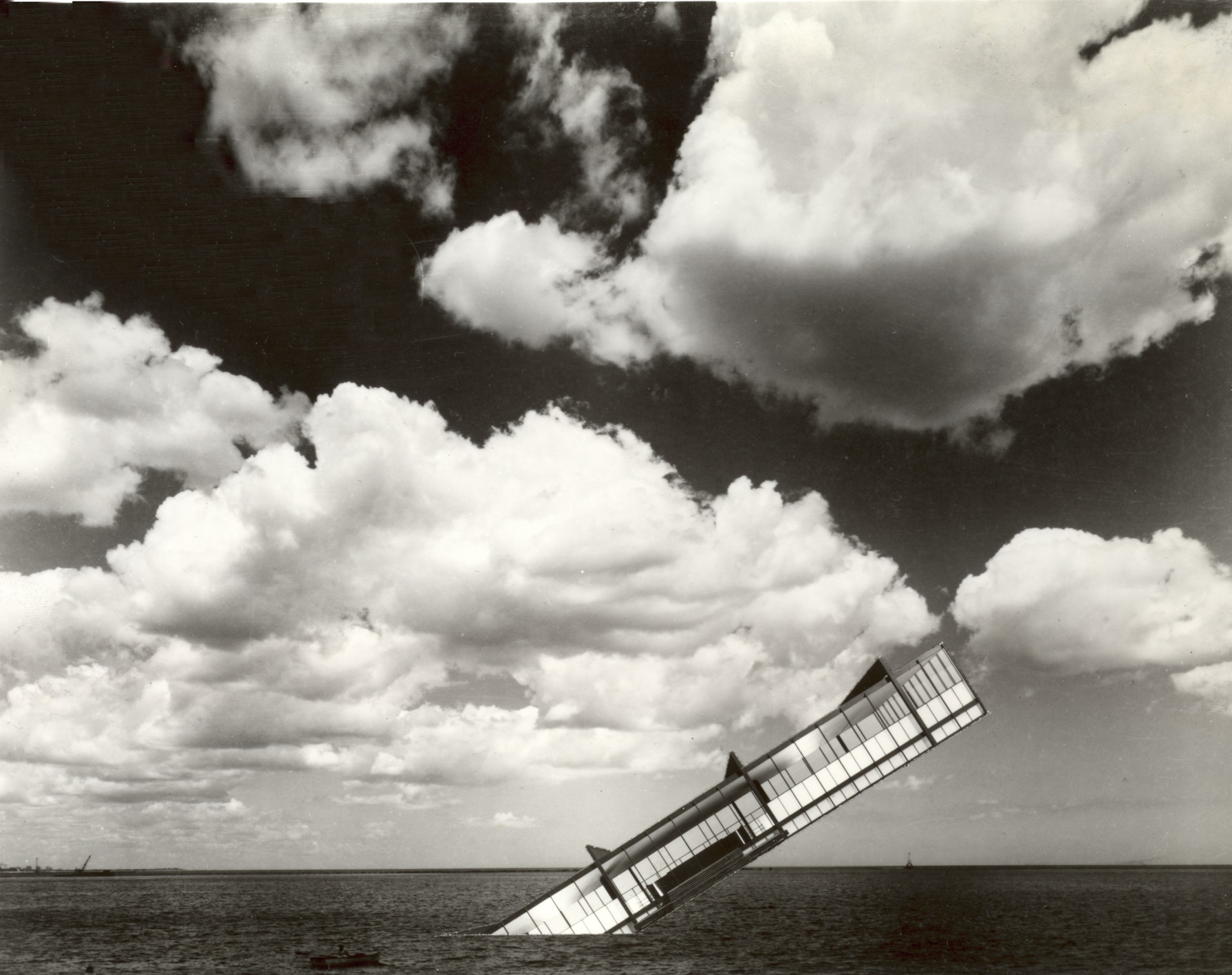 Brewer cites the dual directions of today's new traditionalists and neo-modernists as evidence to support his thinking. "Architecturally, we're in kind of a style war that started when Prince Charles stirred up the debate with his comment about the carbuncle," he says.
Back in 1984 the Prince of Wales, in a speech to the Royal Institute of British Architects on its 150th anniversary, ripped into modern architecture by describing Peter Ahrends' design for an extension of the National Gallery as a "monstrous carbuncle on the face of a much-loved and elegant friend." The uproar that followed resulted in Ahrends' design being discarded, with a new wing by architects Robert Venturi and Denise Scott Brown completed in 1991.
"This conference is about what a reasonable direction might be for architecture today," Brewer said, noting that Stern's firm has a foot in both the neo-modernist and new traditionalist camps.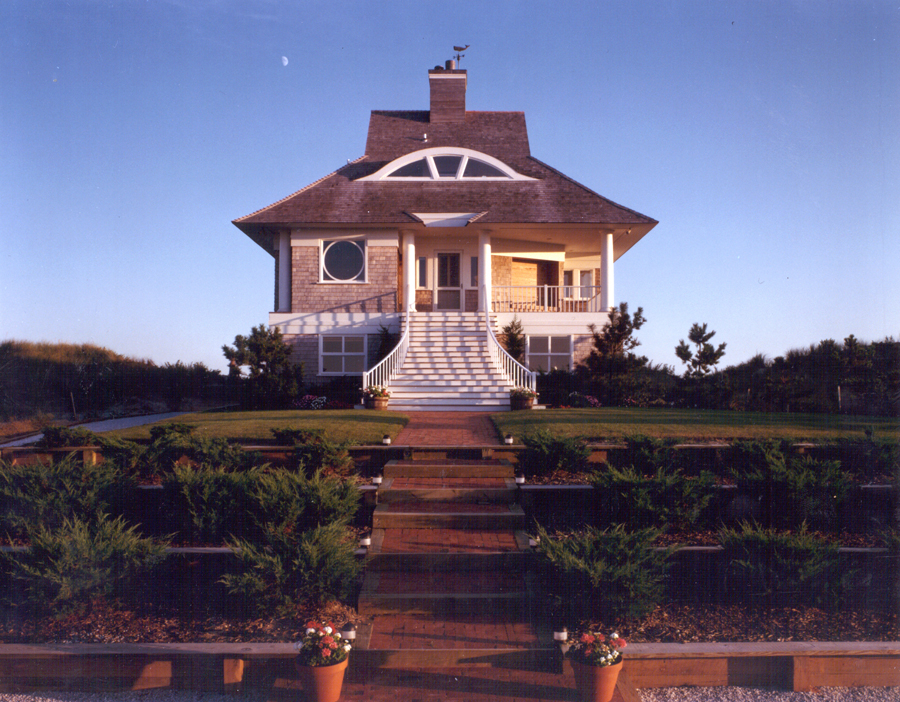 Checkerboard Films will be recording events and discussions as they unfold over the weekend, in what promises to be a very potent documentary.
"It will be an oral history of architecture," Brewer said.
And with Wolfe at the top of the card, it promises to be a rare and thoughtful discourse from the masters of the postmodern universe.
Co-sponsored by the Schools of Architecture of the University of Notre Dame and the University of Miami, the conference takes place at the CUNY Graduate Center, 365 Fifth Avenue at 34th Street. Space is limited and reservations are required. Register online or call David Ludwig at (212) 730-9646, ext. 104.
For more information, go to http://classicist.org/programs/conferences/detail/conference-reconsidering-postmodernism/
REAL LIFE. REAL NEWS. REAL VOICES.
Help us tell more of the stories that matter from voices that too often remain unheard.