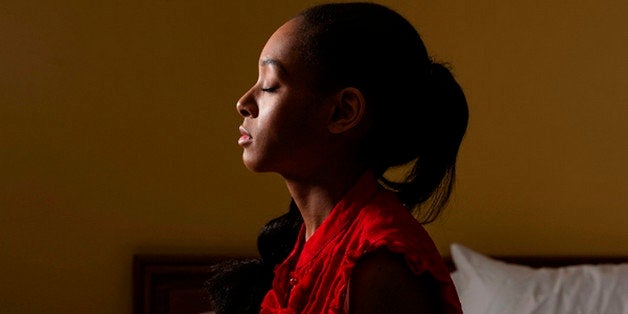 Most of the mothers Olivia Bergeron treats for postpartum depression seek her out within the first three months after giving birth, desperate for relief from feelings of sadness, anxiety and hopelessness they cannot shake.
But for other moms, postpartum depression lasts longer.
"I have mothers of toddlers come to me and they say, 'This doesn't feel good, and it hasn't felt good for so long. I just can't continue,'" said Bergeron, a licensed clinical social worker who specializes in postpartum depression in her practice in New York City.
A sweeping new review shines a light on this subset of women, finding that while symptoms of postpartum depression generally diminish with time, an estimated 30 to 50 percent of moms affected with the disorder continue to struggle with major depression throughout the first year after birth -- and beyond. The review, its authors argue, highlights the need for clinicians to view women with postpartum depression, or PPD, as a highly heterogeneous group, and to understand that for many, there is no clear beginning or end.
"In some mothers … depressive symptoms indeed decrease over time after childbirth, consistent with the assumption of many researchers in the field that a majority of depressive episodes after childbirth resolve within three to six months," said Sara Casalin, a researcher with the University of Leuven in Belgium and an author on the study, in an email to The Huffington Post. "However ... in a substantial proportion of mothers with PPD, levels of depression do not always significantly decrease, and particularly do not decrease to normal levels."
Recent estimates suggest that as many as 1 in 7 women battle postpartum depression for reasons that are not entirely known. PPD differs from the so-called "baby blues" -- postpartum sadness, exhaustion and mood swings that are common among many women -- both in terms of severity and timing. Baby blues generally lasts for only a few weeks after birth, while experts generally agree that postpartum depression can occur anytime within the first year.
The new review, published in the January/February issue of the Harvard Review of Psychiatry, considered 23 studies on postpartum depression conducted between 1985 and 2012. It found that for 38 percent of women with PPD, the disorder is the "prelude to the development of a chronic depressive disorder," or may be the continuation of a pre-existing problem or vulnerability.
Katherine Stone, founder of Postpartum Progress (a blog and non-profit), discovered only after she gave birth that she had been living with anxiety and obsessive compulsive disorder. Stone sought help almost immediately, after her symptoms suddenly became severe. "I didn't know it was a perinatal mood or anxiety disorder," she said. "I thought I had gone crazy." In her first appointment with a psychiatrist, she was told she had been living with mental illness for years -- a scenario, Stone said, that is not uncommon.
"I don't think the lines [between postpartum depression and chronic depression] are as bright as we'd like them to be," she said. "I get emails all the time, asking, 'Can I still have PPD if I'm 18 months postpartum?' Technically, if you're looking at the DSM (Diagnostic and Statistical Manual of Mental Disorders), the answer would be no, because you're past the year postpartum. But the more likely answer is, 'If you were never treated and your symptoms persist, it certainly could've started in that time period. And now it's continued on.'"
Experts say the new review affirms the pressing need for better screening and more widespread treatment, which can take the form of counseling, medication or a combination of both. "I find this [review] very troubling, because postpartum depression is extremely treatable, and the outcomes are much better if we treat it early," said Bergeron. "It really speaks to the lack of screening, and that we're not helping people early enough -- or at all."
Stone echoed the sentiment, saying she hopes the findings empower more women to seek help.
"This is such a difficult conversation to have. There's so much fear and there's so much guilt around PPD and related illnesses … for women to hear, 'Hey! PPD can cause chronic depression' ... I feel the hearts of women around the country sinking immediately," she said.
But Stone wants them to focus on a different message: With screening and treatment, it doesn't have to be this way.
Related
Before You Go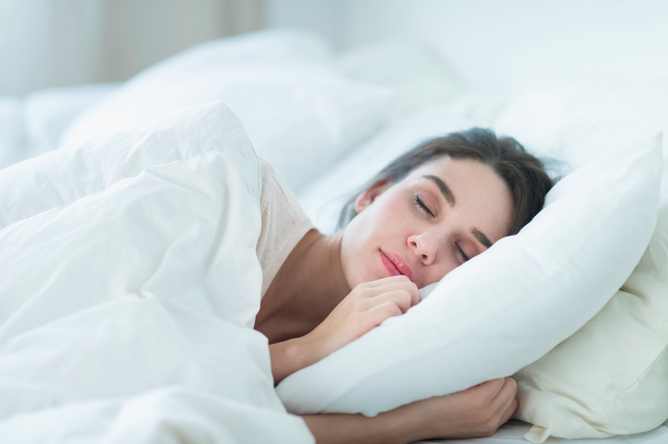 8 Things We Learned In 2013 About Having Babies