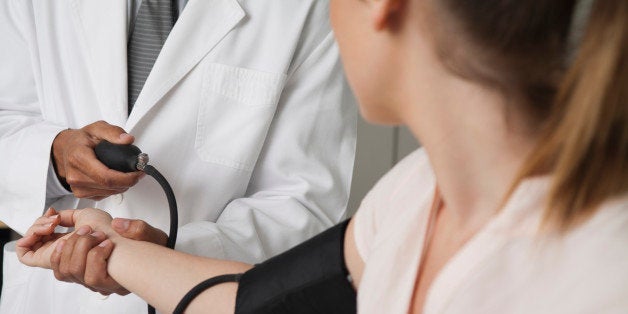 The weeks and months after giving birth to a new baby are a whirlwind for most women, full of sleepless nights, tears and major physical changes for their infants as well as for themselves.
Despite those changes, fewer than half of the women in one new study attended their recommended postpartum checkup with a health care professional in the first three months after giving birth, according to the findings published in the Journal of General Internal Medicine last week.
"It's really important that women check in somewhere after delivery, whether it's with someone doing home visits for their baby, if that person is equipped to talk about mom's health, or a community health center setting," study author Dr. Wendy Bennett, an assistant professor of medicine with the division of General Internal Medicine at Johns Hopkins University told The Huffington Post. "It's important to sit down and take a minute to think about mom's own health."
Postpartum checkups offer women and their health care providers a chance to review the pregnancy and delivery, and discuss possible red flags, family planning and any ongoing concerns, she argued.
The American Academy of Pediatrics and the American College of Obstetricians and Gynecologists both recommend that women schedule a standard postpartum care visit four to six weeks after delivery. Those with complications during pregnancy, such as high blood pressure or gestational diabetes -- both of which raise the risk of chronic conditions in the future -- should see their primary care doctors within a year, the two organizations agree.
The new study looked at Maryland-area women who received their health insurance from Medicaid as well as those with private health insurance coverage. Among the women with Medicaid, 65 percent with pregnancies complicated by gestational diabetes or blood pressure issues went to a postpartum obstetric visit within three months, compared to 61.5 percent of women without those complications.
The numbers were lower among women with private insurance: Just under 51 percent of those with complicated pregnancies attended a postpartum checkup, while only 44.6 percent without complications did.
In addition, 56.6 percent of Medicaid patients with complicated pregnancies and 51.7 percent of those with no complications saw a primary care physician within a year of giving birth. Among women with private insurance, 60 percent with complicated pregnancies saw a primary care doctor within a year, while 49.6 percent with no complications did.
"Having commercial health insurance, and probably better access to care, does not ensure that women are going to get follow-up care," said Bennett, who added that researchers must continue to probe why so few women attend recommended doctor visits after pregnancy.
For now, she said, the study not only emphasizes the pressing need for more women to make personal well-being a priority after giving birth, but for the health care system to do a better job of engaging them and simplifying how they access care.
"Women, after delivery, have a lot going on ... they're overwhelmed, there's a new infant at home," she said, arguing that doctors need to find new ways to see women, such as home visits where they check on both mom and baby's health. "We need to try to identify care opportunities that don't involve the whole process of taking time off work, trying to find child care, which can fall through at the last minute. There are so many barriers."
Support HuffPost
A No-B.S. Guide To Life
Related
Before You Go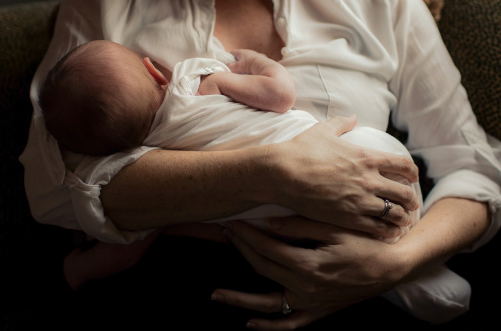 15 Children's Health Studies All Parents Should Read
Popular in the Community