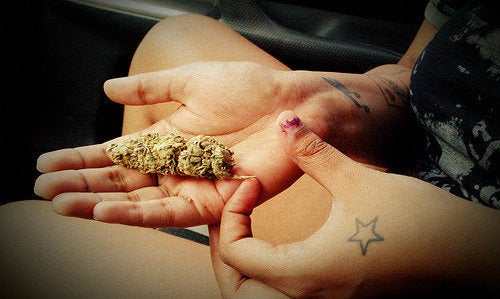 A bill to define the blood-content standard for driving under the influence of marijuana will be heard today in the Colorado Senate. The bill would allow drivers to be prosecuted for having at least 5 nanograms of THC in the bloodstream -- equal to the most liberal limit in the country, according to the Associated Press.
THC, or Tetrahydrocannabinol, is the psychoactive ingredient found in the cannabis plant. Twelve states have a zero-tolerance policy for driving under the influence of illegal substances, which include marijuana in those states. Three other states have DUI laws similar to the one proposed here: Pennsylvania has a five-nanogram limit for driving, while Nevada and Ohio have a THC limit of 2 nanograms.
House Bill 1261 is sponsored by Claire Levy, a Democrat from Boulder, and Mark Waller, Republican of Colorado Springs.
UPDATE:
The legislative hearing on HB 1261 is being postponed due to disagreements on the THC 5 nanogram limit. William Breathes, Westword's anonymous medical marijuana reviewer, proposed just one of the challenges to the bill. According to the Denver Post, Breathes referred to his own blood test showing 14 nanograms per milliliter of blood while he was sober.

Related
Popular in the Community