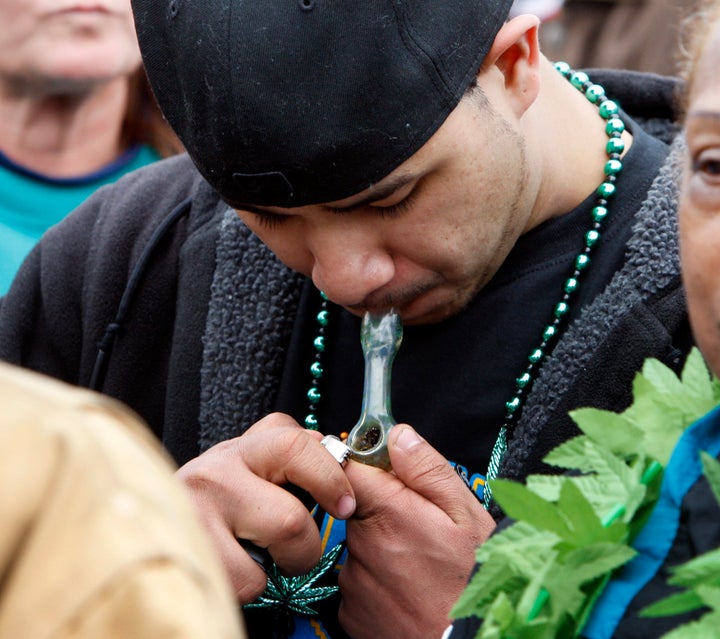 Thursday night was a huge step toward goal, Marijuana Policy Project, The Drug Policy Alliance, SAFER and Sensible Colorado all joined forces and produced eight different versions of the same initiative seeking legalization of marijuana intended for the 2012 ballot and filed all of them with the Colorado Secretary of State. There are eight different versions of the initiatives so that during the review process, the one containing the proper language that will pass the state's Title Setting Review Board can be used, according to The Denver Post.
All of the initiatives are aimed at the same things -- full legalization of both possession and usage (with the exception to public consumption and sale of personally grown pot, that would remain illegal in these initiatives) of an ounce or less of pot for adults 21 and older and the ability for anyone to legally grow up to six marijuana plants themselves, as stated in the initiative's text.
There is mention of a 15 percent excise tax for all sales of marijuana that is similar in structure to current alcohol taxation. According to The Denver Post, supporters estimate the tax dollars could generate up to $35 million a year in state revenue, which in one version of the initiative, would be directed towards public school infrastructure funding.
Although the language of the eight initiatives has not been made public, Legalize2012, a Boulder-based activist group obtained a copy of a single draft of the initiative from May 12 which can be read in its entirety here.
But not all pot advocacy groups are in full support of this movement. Some grassroots organizations like Legalize2012 have stated http://legalize2012.com/news/mpp.init1.html that Marijuana Policy Project, The Drug Policy Alliance, SAFER and Sensible Colorado are conservative organizations and may not be on the same side of the issue as the grassroots.
Additionally, Legalize2012 has voiced some criticism about the structure of proposal on their website which, according to Legalize2012, mimics conservative Colorado law HB 10-1284 created by the state legislature and authored by Senator Chris Romer in 2010 that gutted Colorado's medical marijuana law. HB 10-1284 was and still is hotly contested by many grassroots pot advocacy groups.
Calling all HuffPost superfans!
Sign up for membership to become a founding member and help shape HuffPost's next chapter