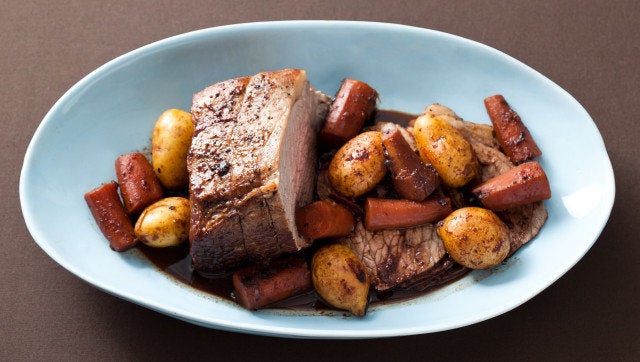 It's January, which means we're really beginning to feel winter's presence. Luckily, we have comforting foods to eat -- like this pot roast recipe -- which make the cold weather feel not as daunting. Maybe, even worth it.
With a slow cooker in hand, this beef pot roast takes just minutes to put together. You can prepare the pot roast in the morning before work, and walk through your door at the end of the day welcomed by a dinner ready to be eaten.
Get more comforting pot roast recipes.