Call it "Green Wednesday."
Pot shop owners in Colorado claim they made over $1 million in sales statewide on the first day of legalized recreational marijuana sales alone, according to Denver's 9News. Nationwide, the legalized pot industry is expected to bring in a reported $2.34 billion in 2014, including both medical and recreational sales.
Most of the 24 shops that opened Wednesday were in Denver. Owners in the city expressed concern about taking in large amount of cash, since federal banking regulations currently prohibit banks from working with the marijuana industry while the drug remains classified as illegal by the federal government.
"We all know this needs to be fixed because there is not one good reason why these businesses are not allowed to have banking accounts -- only bad reasons: security concerns and accountability concerns," Mike Elliott, executive director of the trade association Medical Marijuana Industry Group, told KDVR.
The first $40 million generated by the state excise tax is dedicated to school construction, and the rest is slated for marijuana regulation.

Related
Before You Go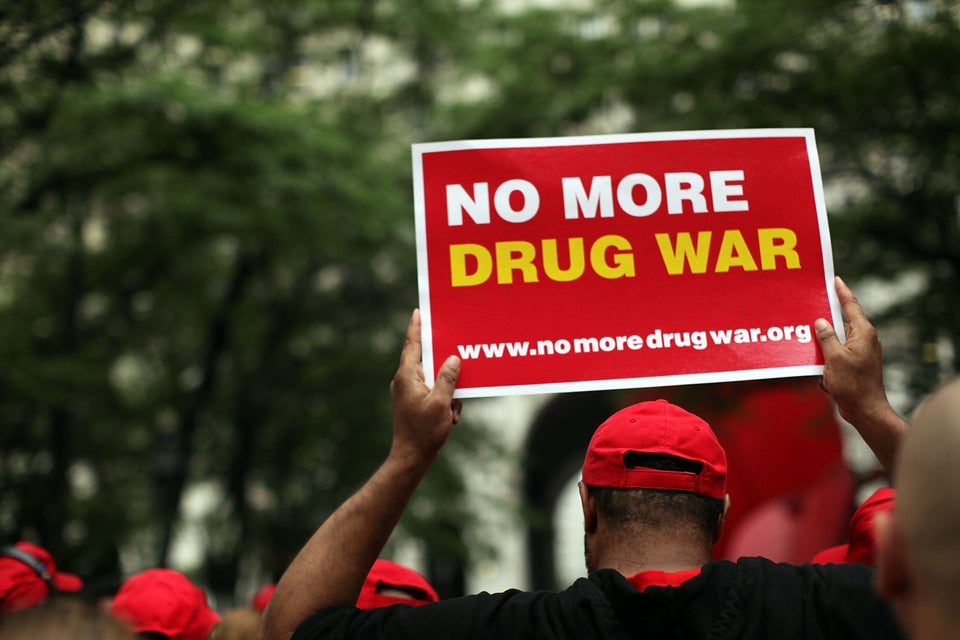 27 Reasons Why The U.S. Shouldn't Lead The War On Drugs
Popular in the Community