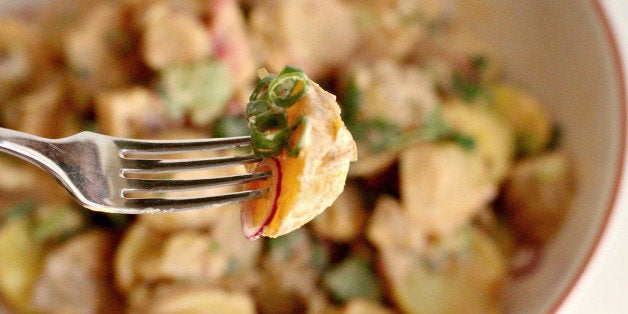 With Labor Day right around the corner, there's no denying the sad truth that our days of summer are numbered. We know, this is just about the worst news ever (except for the fact that it means apple pie, mashed potatoes and more of our favorite comfort foods).
Labor Day weekend gives us one more chance to make all of our favorite summertime backyard dishes like burgers and potato salad. Considering it's summer's last hurrah, it would be a good idea to avoid messing up any of these foods -- especially the potato salad.
We've already covered how to avoid mistakes you may be making with your burgers, but now with summer's final bash on the line we think it's time we all master potato salad. Potato salad is not a complicated dish to make, but there are some common mistakes people always make which mean the difference between eh and awesome potato salad. Don't let them happen to you.