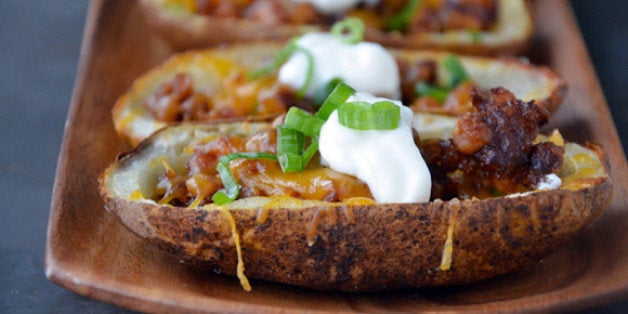 Potato skins, like deviled eggs, accomplish a feat nearly no other food can: they are edible bowls. Sure there are bread-bowls. Taco salad monstrosities. But the potato skin is an edible bowl uniquely suited to whatever you fill it with. The reason for that is simple: potatoes are so good that they make other foods better.
As you start to think about gameday food, you could go with a classic potato skin. The crowd will undoubtedly be pleased. Or, you could drop some next-level potato skin knowledge on the room and change things forever. We have a few suggestions for both scenarios. How about pizza potato skins? Blue cheeseburger potato skins? Or, flip the script completely and serve them potato skins mac and cheese. That's right. We said...
Potato Skins Mac and Cheese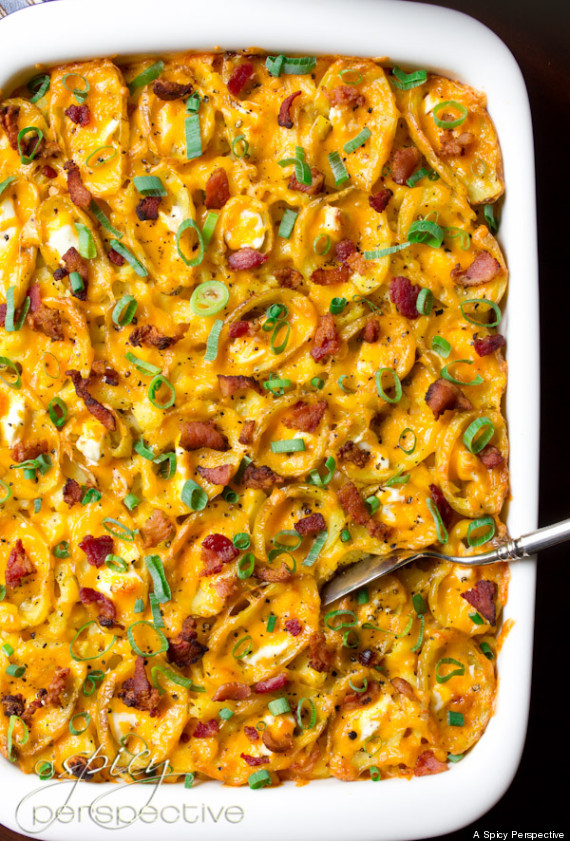 Get the Potato Skins Mac and Cheese recipe from A Spicy Perspective
Take a few seconds to recover from that topographical miracle above, and then dive face first into the rest of our favorite potato skins recipes.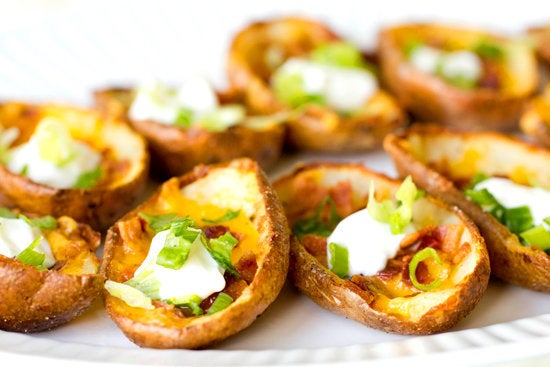 Potato Skins Recipes