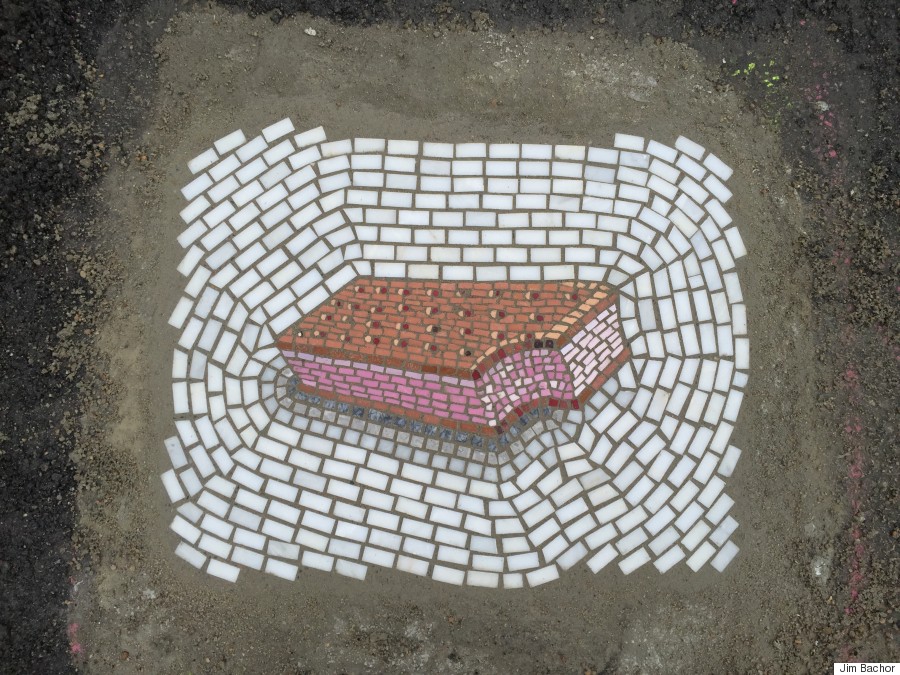 Devouring a melty, delicious Good Humor bar on a stoop on a steamy July afternoon -- does anything say "summer in the city" more perfectly?
With the hottest months fast approaching, mosaic artist Jim Bachor is bringing those frosty memories to streets in Chicago and Jyväskylä, Finland. In a series called "Treats in the Streets," Bachor fills in potholes in city avenues not just with cement, but with bold, colorful mosaics of ice cream treats.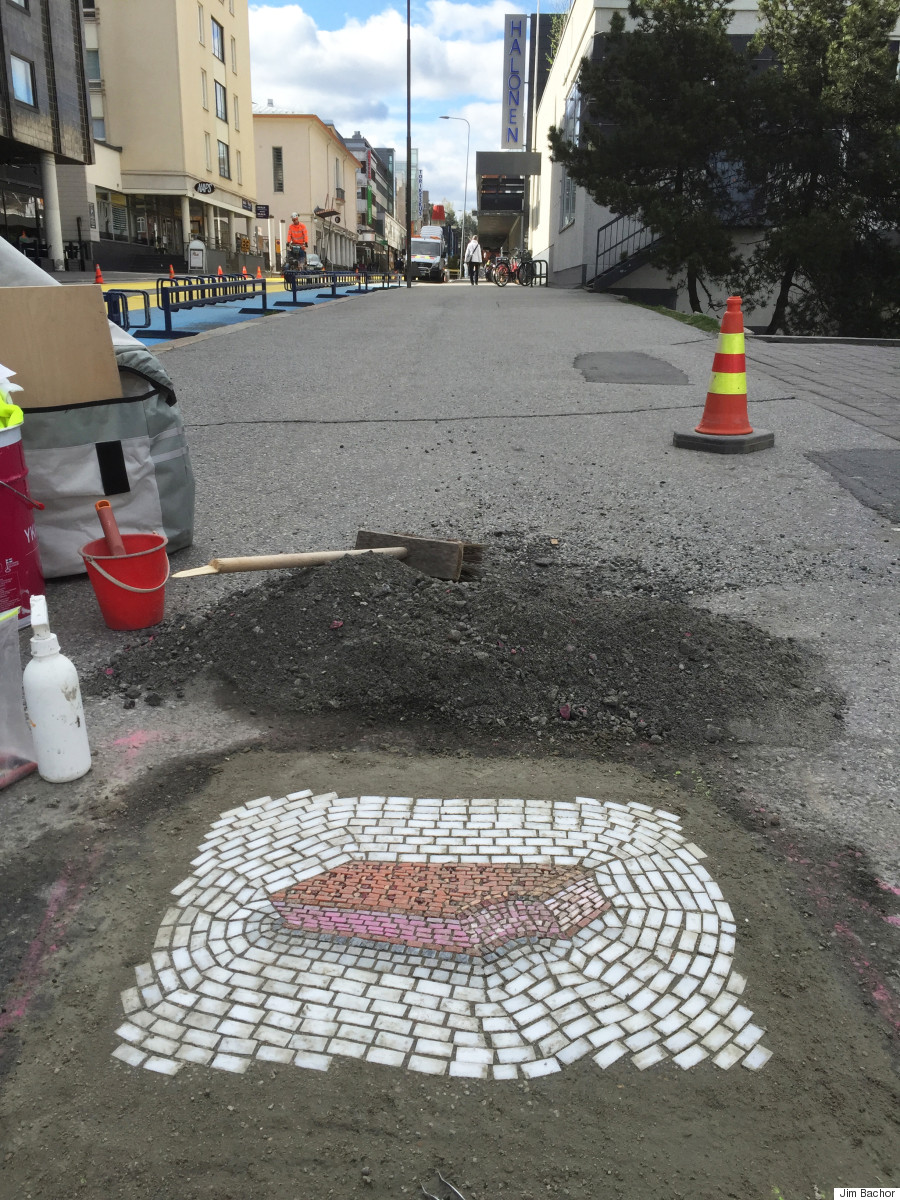 "Potholes are universally hated/despised no matter who you are," explained Bachor in an email to The Huffington Post. "Ice cream is (almost) universally loved." This isn't the first time he's both repaired and beautified potholes with his art. Last fall, he installed flower mosaics in a number of potholes in Chicago. "I like the contrast of juxtaposing something 'bad' with something 'good,'" he says.
While an untended pothole is an annoyance, a public eyesore, even a danger, Bachor's guerrilla mosaic repairs are both practical and healing on a more soulful level. Instead of jagged holes in the concrete, streets are dotted with cartoonishly bright, meticulously crafted patches of public art, adding a touch of optimism to the neighborhood.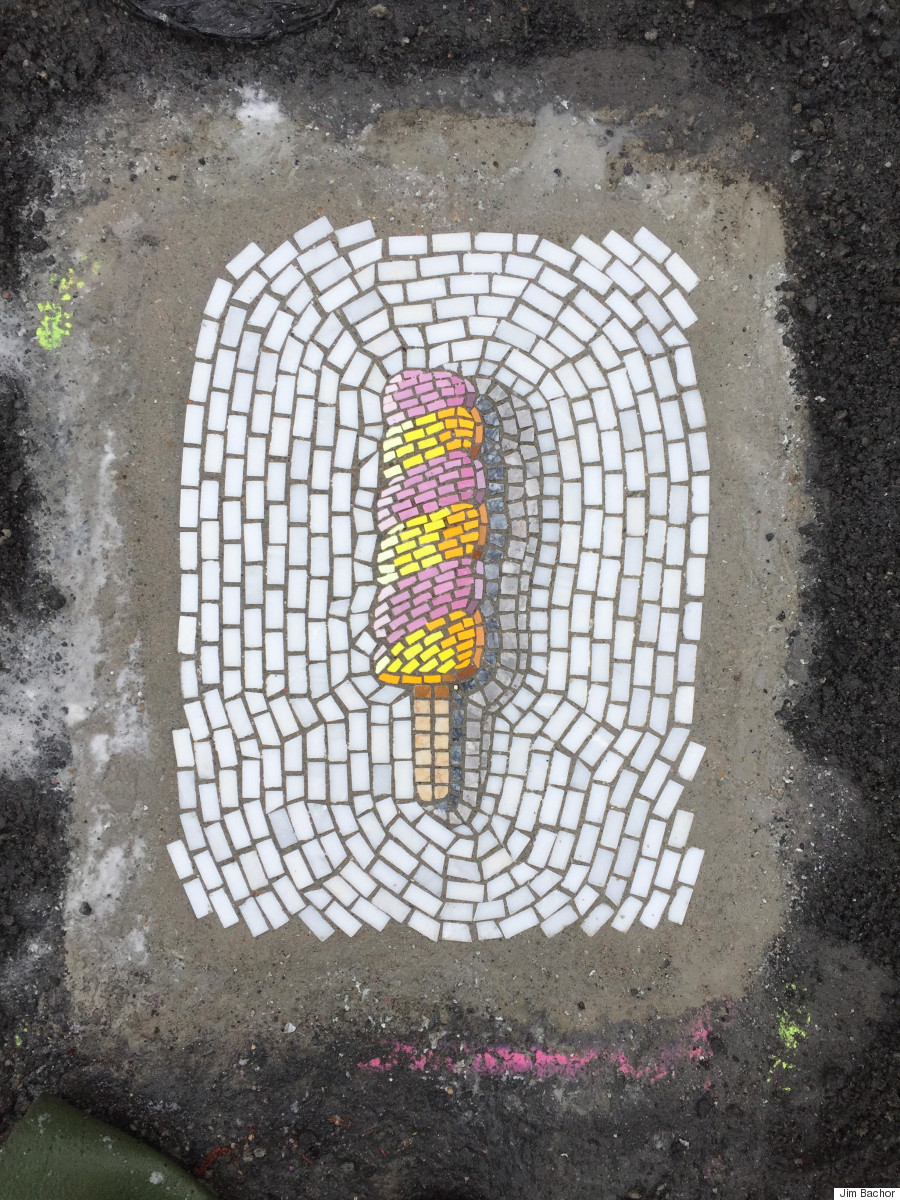 Many street artists work in ephemera -- graffiti that will soon be removed, murals that will eventually be painted over -- but Bachor is intrigued by the possibility of longevity offered by these street mosaics. "Ancient mosaic art -- its durability astounded me," he says. "2,000-year-old mosaics look exactly like the artist intended today!" By combining this durable art form with a problem of crumbling infrastructure, he saw a way toward achieving two highly desirable ends.
As for the beneficiaries of his reparative art, he says the Chicago public has been "overwhelmingly positive" about the project. City officials have been more measured in their response. Last year, city spokesman Bill McCaffery told The Chicago Tribune, "Mr. Bachor and his art are proof that even the coldest, harshest winter can not darken the spirits of Chicagoans. But filling potholes is a task best left to the professionals and CDOT."
Fortunately for the grateful citizens of Chicago, Bachor isn't leaving well enough alone. Instead, there are a few fewer potholes, and a few more pieces of striking public art, around the city. Sounds like a great start to the summer.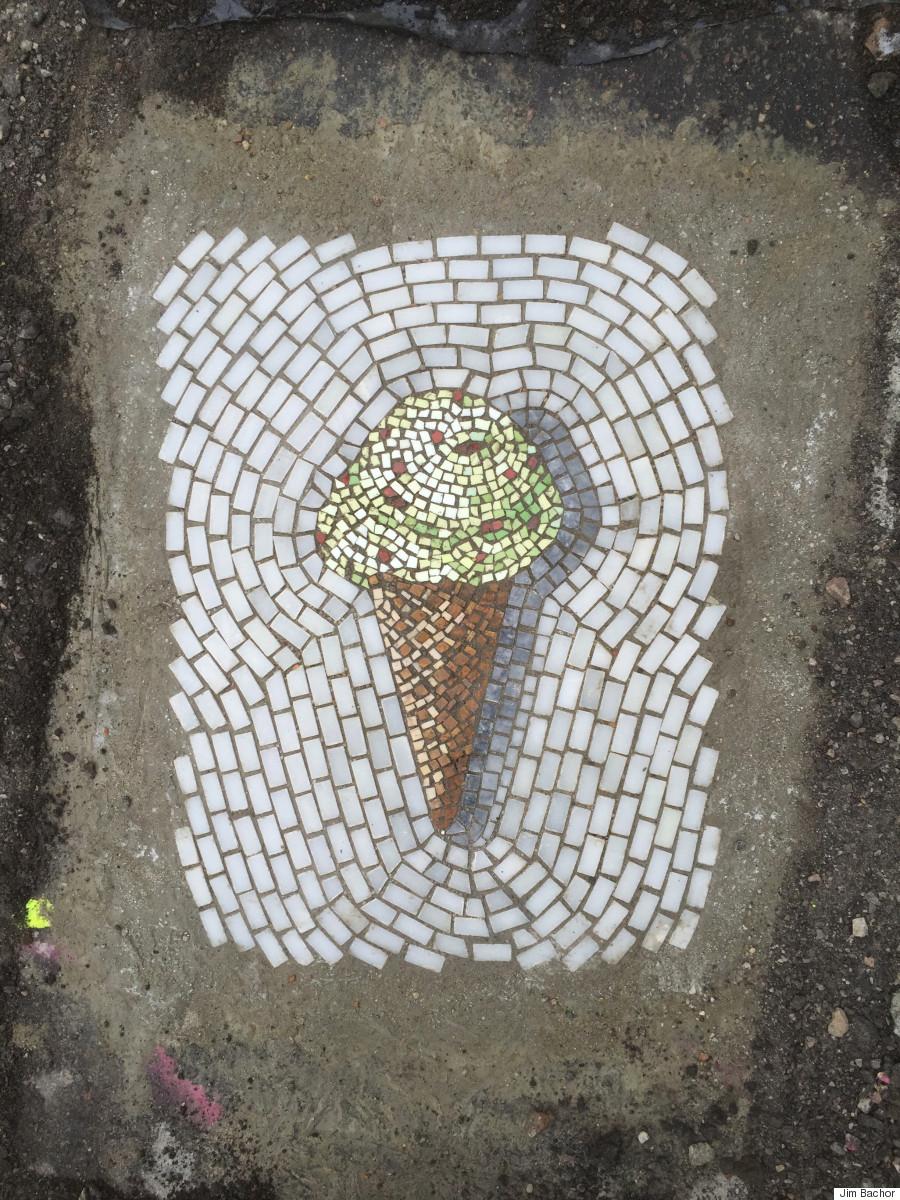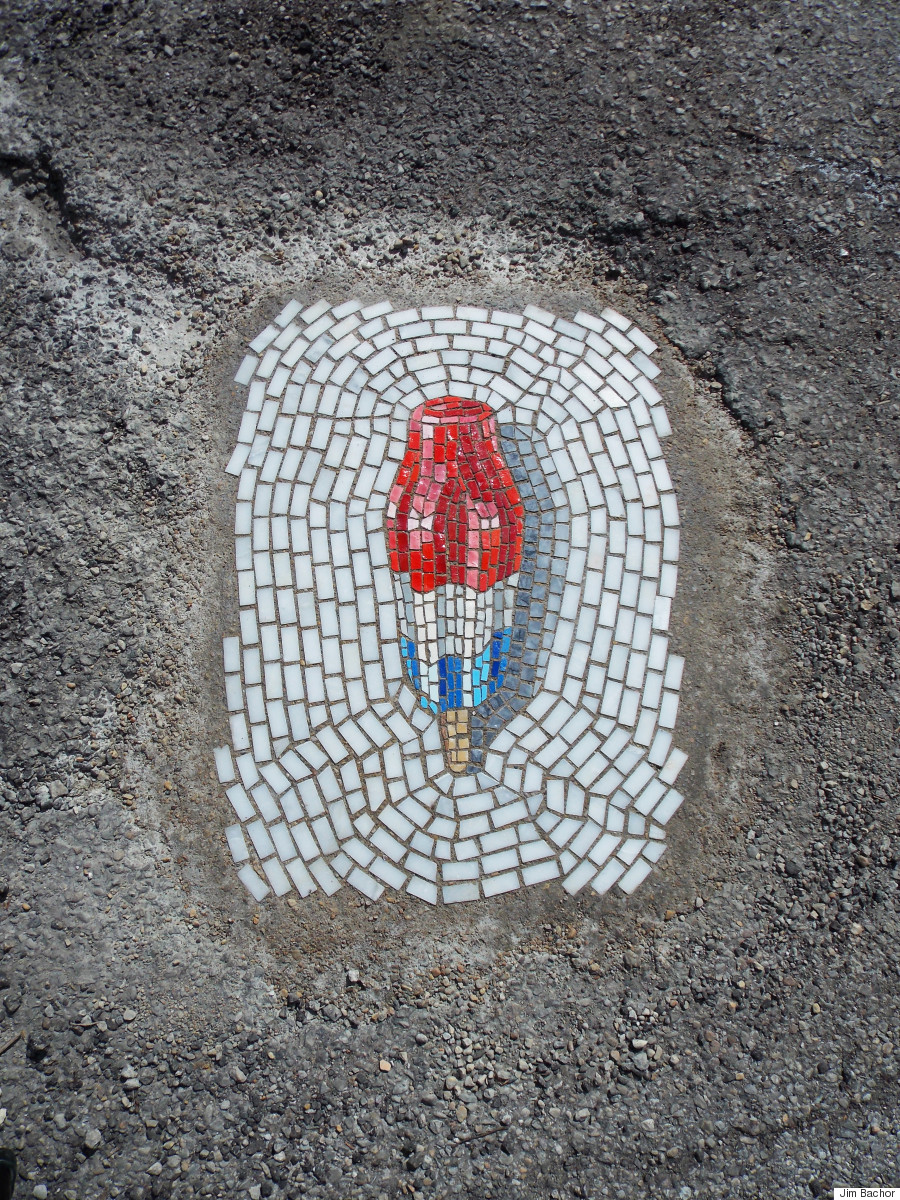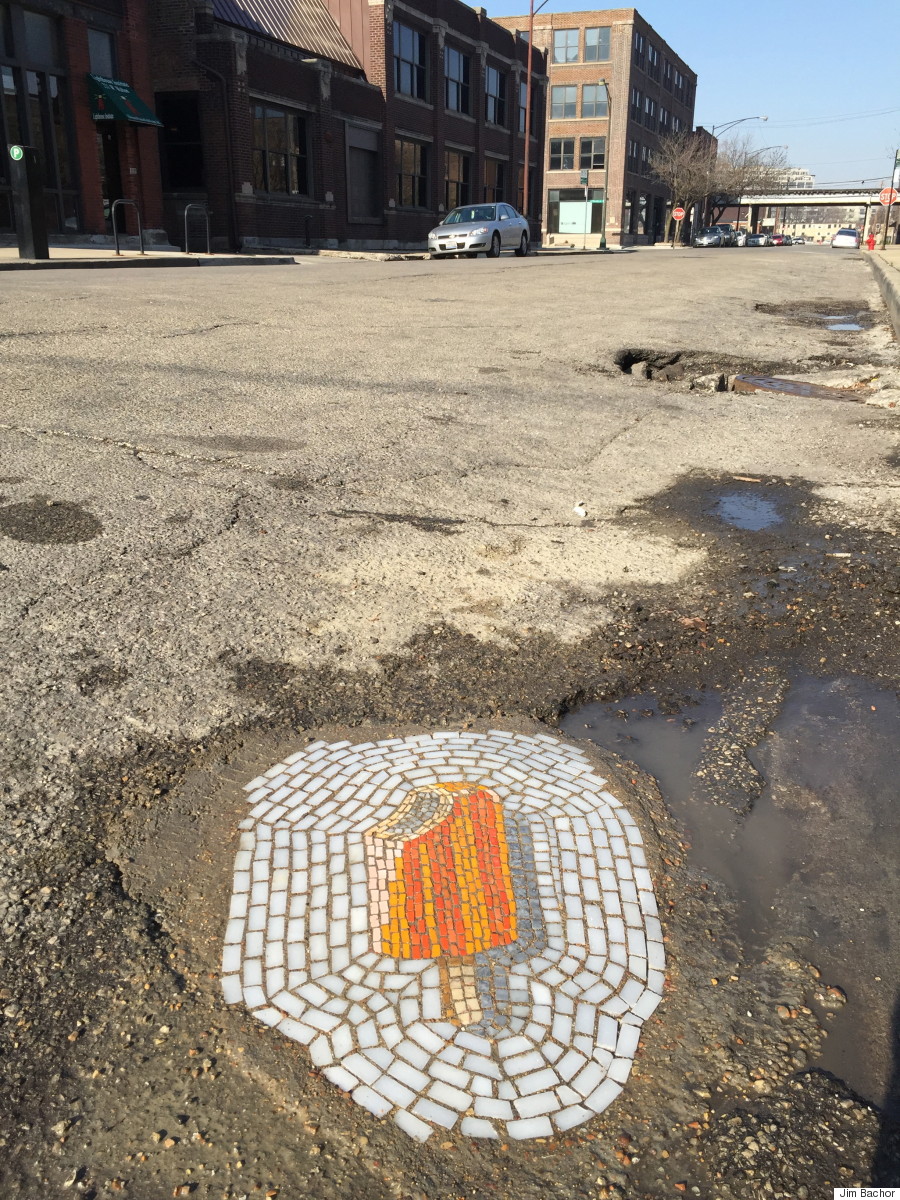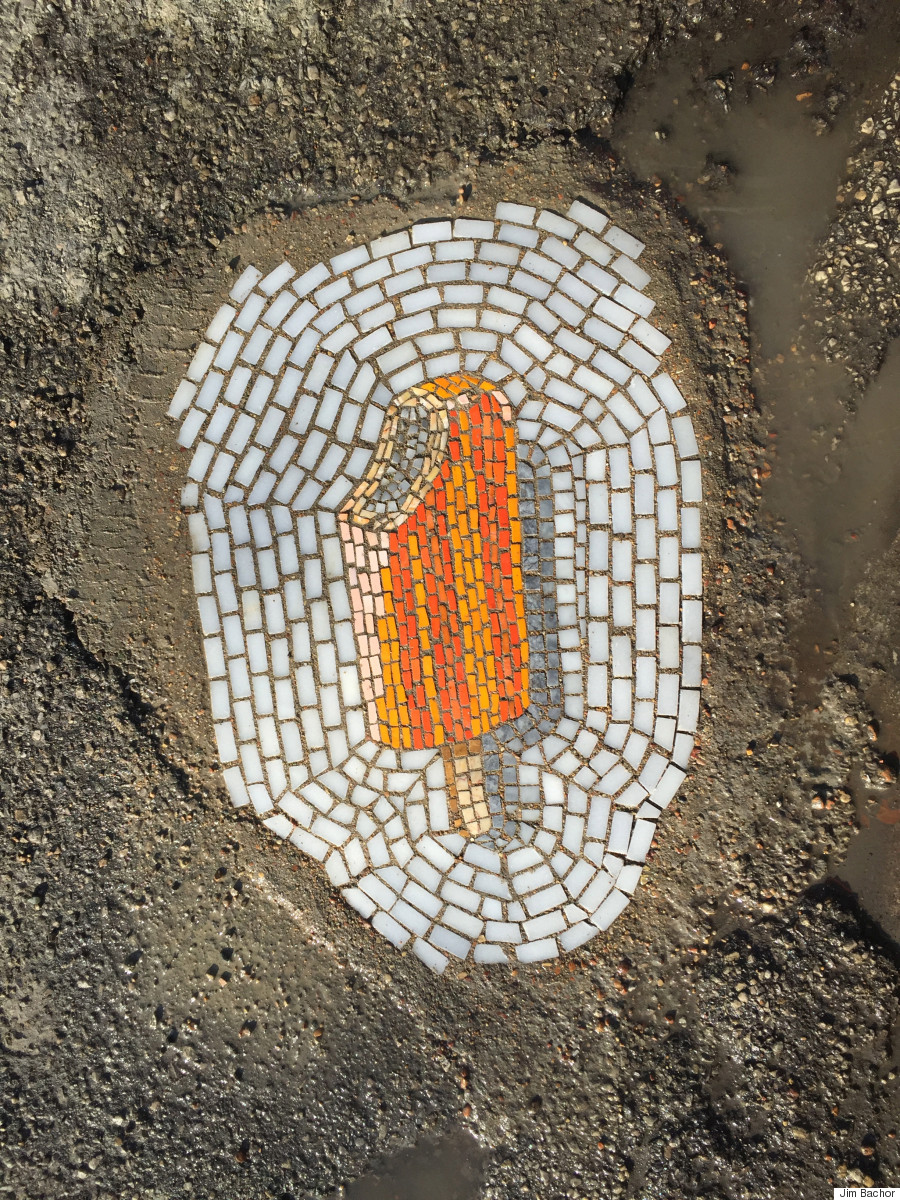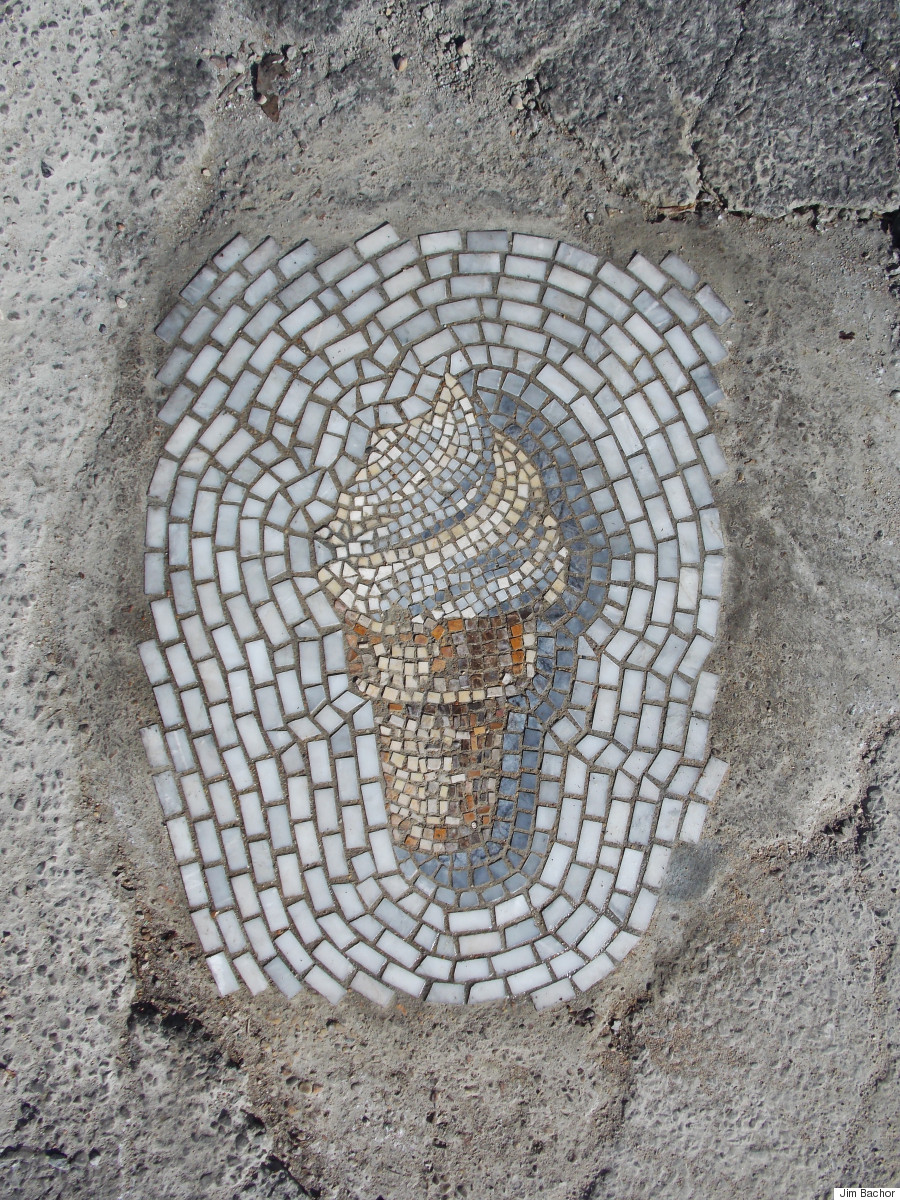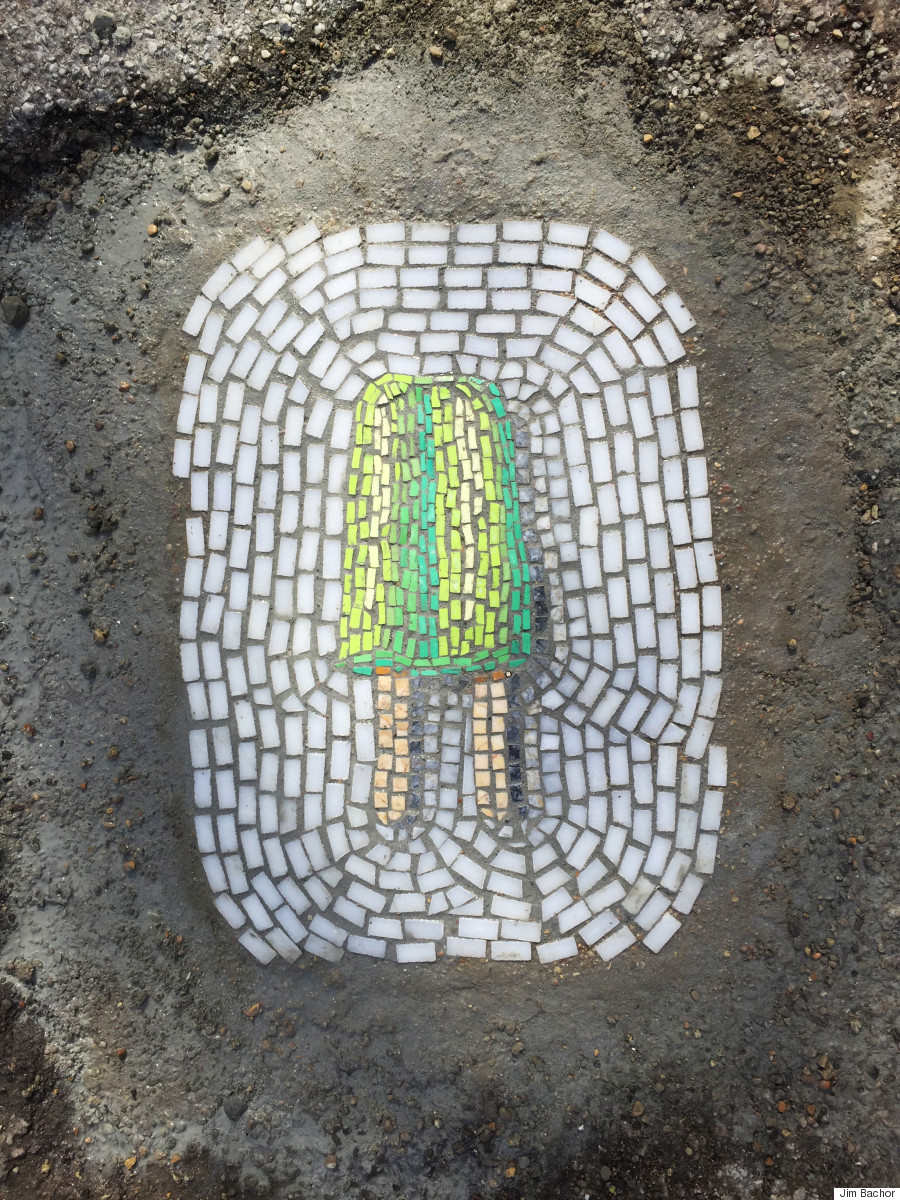 CORRECTION: A previous version of this post incorrectly stated that Jim Bachor's "Treats in the Streets" mosaics are installed in Chicago streets. The post has been updated to clarify that some of the mosaics were installed in Jyväskylä, Finland.
Popular in the Community