"In the 35-40 years I have been living in this building, nothing like this has ever happened!" So spoke Julian, the co-op owner with the most longevity, on Sunday evening during the first potluck dinner in our building's 100 year plus, history. His wife Jackie chimed in, "When we bought our apartment, everyone thought we were crazy -- who ever bought a place to live -- we all rented."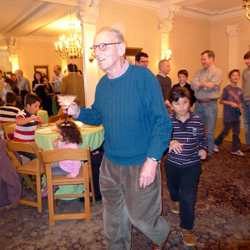 Behind the city portrayed as anonymous and cold, where the legacy of Kitty Genovese and her neighbors was established and children master the art of the don't-mess-with-me stare, is the small town that I grew up in -- Manhattan.
Our building, unlike many others in our Upper East Side 'hood, is incredibly low-key and down to earth -- you don't dress up to go to the lobby and the neighbors genuinely like each other. We socialize together, at home or in restaurants, our kids have play dates and there is a lot of borrowing that cup of sugar. I babysit my neighbor's goldfish; they feed my cats.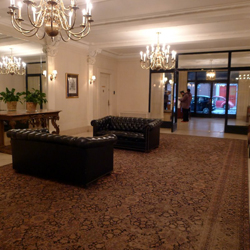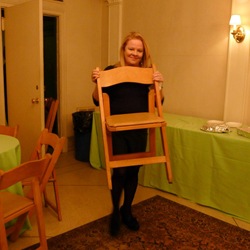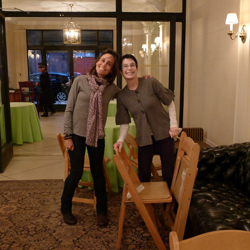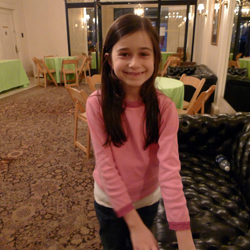 So it was no surprise when the proposition of a building-wide potluck dinner arose. This time, instead of just nodding our heads in agreement, we pulled out our datebooks and picked an evening after New Year's; vacations were over, the social season dormant and no competing sporting events.
The sign up sheet in the elevator solicited food contributions with an invitation to BYOB. (David, my downstairs neighbor, said FreshDirect had a big stop here that morning.) So what does an Upper East Side co-op potluck feature on the buffet? Classic appetizers: homemade hummus and guacamole, crudité, shrimp cocktail, turkey pinwheels and of course, cheese. Only the very best... and within moments the Franks-'n-Blanks were gone.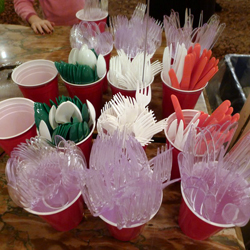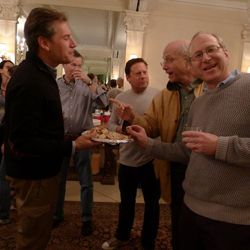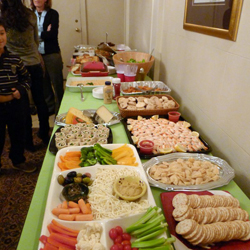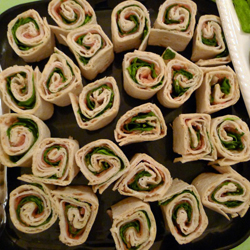 For entrée, juicy-looking turkey meatballs, vegetable lasagna (my labor of love), awesome salads, roasted potatoes and rice with veggies shared space with kid-friendly foods notably mac-n-cheese, green salad and disappearing chicken fingers.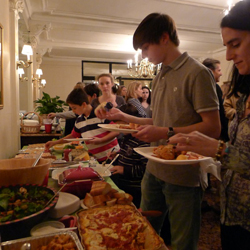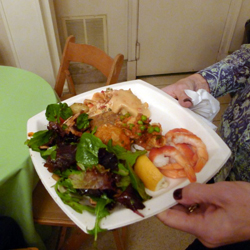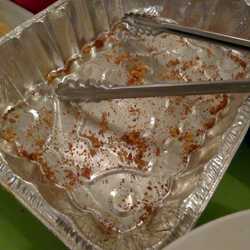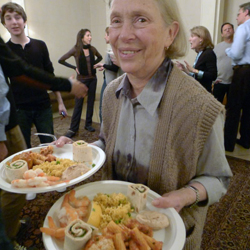 Dessert was no less ambitious with enticing brownies, cookies, chocolate-dipped fruit, lemon/carrot/chocolate cakes and some fruit salad to assuage the guilty. Steve was so inspired, he scooted upstairs and returned with his Nespresso machine and colorful espresso cups!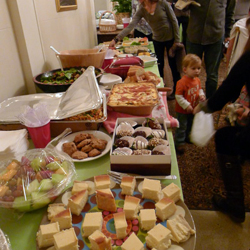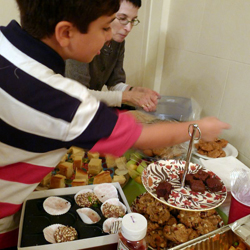 95% of the building showed up. Parents and children and a dog or two. We set up the party in the lobby (what did passers by think?) and when it was over we cleaned up, moved couches back into place and restored it to its formal self. It was such a remarkable experience -- between all 20 families, we must have collectively lived in almost 100 different places -- and never before could anyone recall an evening like this one. It was delightful to engage in conversations that lasted longer than the time it takes to get to the lobby from an elevator ride or the pleasantries we exchange passing through the front door. There are families with younger children and those like us, edging towards liberation. It was fun to exchange stories about what it's like when kids bring home 'the boyfriend' or 'the girlfriend.' We have watched all the kids grow up (going from sledding in Central Park to skiing on far off mountains; bones broken and healed; broken hearts and sorrows; joyous life cycle events) -- the boys tall and handsome, the girls beautiful and stylish. There was talk about college choices for some and pre-school interview horrors for others. But the theme repeated over and over again, was the joy of being with people we all like and enjoy -- and right in our own 'backyard!' A virtual New York City extended family.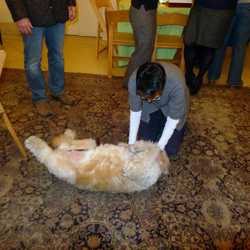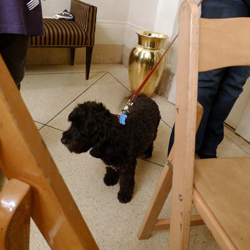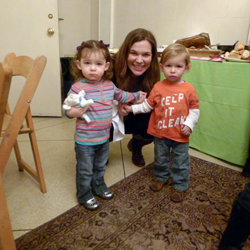 Requests were made for weekly Sunday dinners (imagine the outlet for all our leftovers!) but then we thought it would hurt the local Chinese restaurants. Plans were floated for a summer barbecue. And at the very least, we all committed to an annual potluck next winter. We resolved to share a contact list with all our email addresses (imagine the potential commerce -- dog walkers, babysitters or hand-me-downs.)
We choose a place to live based on local schools, commute to work, and proximity to a house of worship or a park or transportation hubs. We like the feeling of a neighborhood, the notion of safety and security, affordability, resale potential and of course, space. But last night, I had a feeling that this grand building -- constructed over a century ago (they don't build them like this any more) -- this building chose us.
PHOTO GALLERY
Potluck in the Lobby
REAL LIFE. REAL NEWS. REAL VOICES.
Help us tell more of the stories that matter from voices that too often remain unheard.