Four centuries after the colony of Roanoke vanished, archaeologists say they have unearthed what they believe to be the remnants of the New World's first English settlement.
Two small pieces of blue-and-brown pottery, believed to be from an apothecary jar used in the 16th century, were recently uncovered during a dig at North Carolina's Roanoke Island, archaeologists announced.
"This is really exciting," Eric Deetz, an archaeologist with the First Colony Foundation who said he personally identified the pieces, told The Huffington Post Wednesday.
"It's very small and very fragile," he said of the rare find. To archaeologists, "a single piece is as good as a whole pot."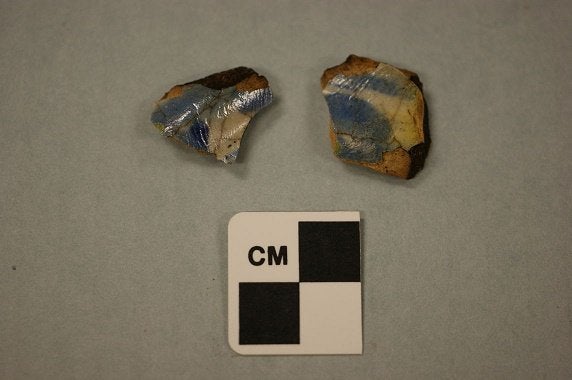 Deetz hopes the pottery will shed a little more light on the colonists who vanished in the late 1580s, sparking one of the greatest American mysteries.
The colonists had only been residing in the area for a short time when its governor, John White, went back to England for supplies only to find his settlement completely deserted when he returned.
About 100 years passed before any other Europeans moved onto the same land, Deetz said.
Because of the pottery's style and location, he said it's relatively easy to pinpoint the find to the lost colony.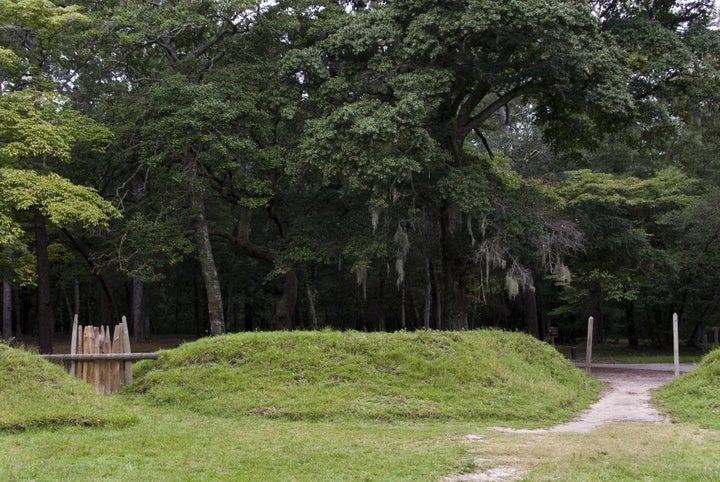 "There's no doubt that those pieces of pottery are from that time period," he said.
"The pottery itself is a type of pottery which is a tin-glaze," he said. "This form was pretty much only used between the 1570s and 1620s," he added.
He was amazed that the artifacts had survived all these years. There have been similar shards of pottery found at the historic site, but because of their size they were almost impossible to classify outside of being identified as European, he said.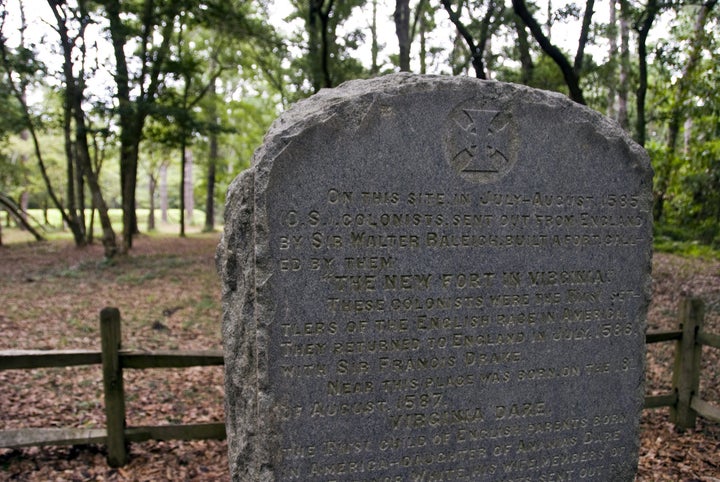 "It's the type of pottery that wouldn't have an old shelf life," he said.
Though the recently found pieces are quite small, Deetz said they're large enough "to give me the size and the shape and the form of the pot."
The pottery pieces have since been sent out of state for further tests and documentation. Once they're returned, they'll likely go on display in the park's welcome center, Deetz said.
Related
Popular in the Community